Feathr, The Home of Artisan Wallpaper, has today launched a new study revealing the most popular interior design styles in Europe. Based on aggregated social media data from over forty European countries, the study provides an answer to the question, "aren't interior trends the same everywhere these days?".
The study data has been collated into an easy-to-read map which reveals a surprising discovery: interior design styles in Europe tastes are just as diverse as its cuisine and weather. From the cold climes of the Nordics to the balmy beaches of the Mediterranean, European countries have vastly different tastes and trends when it comes to interior design styles in Europe.
Intriguingly, the history of different areas of Europe also seems to have an influence on their current trends in interior design styles in Europe.
The Nordic countries all love the Scandinavian interior design style. That is, apart from Sweden – the country most associated with Scandinavian interior design. The Swedes have moved on it seems – Japanese interior design is now their favourite. Have they had too much of Ikea?
In the east of Europe, many countries want to look resolutely to the future: with Ukraine, Latvia, Lithuania and many others all having modern interior design as their preferred style. With Communist Soviet Russia a recent memory for many countries, perhaps their desire to look forward comes from a keenness to move on from the past?
Whilst much of Europe prefers interior design styles that tend towards the calm and uncluttered – Scandinavian, modern and minimalist being the three most popular styles, there is one country that stands out. Yes, the United Kingdom does it again – making itself an outlier to the rest of Europe by having colourful interior design as its preferred style. Perhaps recent events in the UK could be described as 'colourful'?
There are many other fascinating stories hidden within the maps – from Germany's enduring love for its greatest architectural export, the Bauhaus movement – to the practical considerations of urban living that drive Denmark's interest in small apartment interior design. You can explore the study on the Feathr website, or the discover more about each of the trending interior design styles in Europe below.
Art deco interior design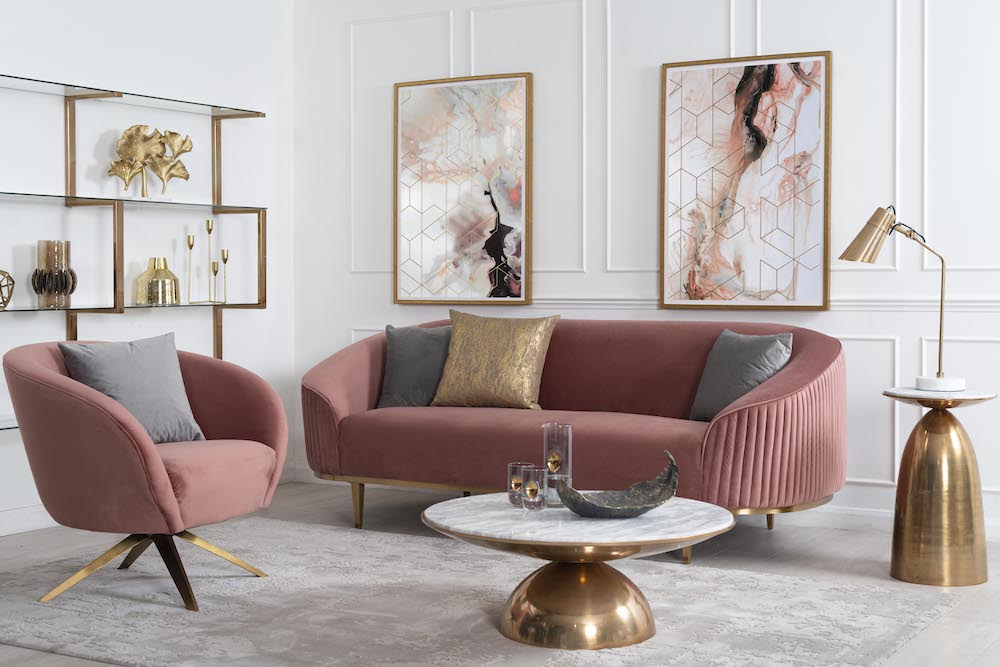 Art deco interior design is a style of art that grew out of the art nouveau movement in the early 20th century. It is characterized by its use of bold geometric patterns, angular shapes, and bright colors. As art deco interiors have stood the test of time, they remain popular choices for modern homeowners looking to add a classic touch to their home decor. Many art deco pieces can be easily incorporated into an existing design scheme by using them as statement pieces in focal areas like living rooms. For example, art deco wall art will bring a feeling of artistry to any space, while art deco furniture can provide a touch of vintage glamour. Art deco lighting fixtures and accessories will also serve to complete the art deco interior design style, adding texture, color and interest to any room. With their timeless appeal, art deco interiors are sure to be home decor classics for years to come.
Popular in: Estonia, Romania
Bauhaus interior design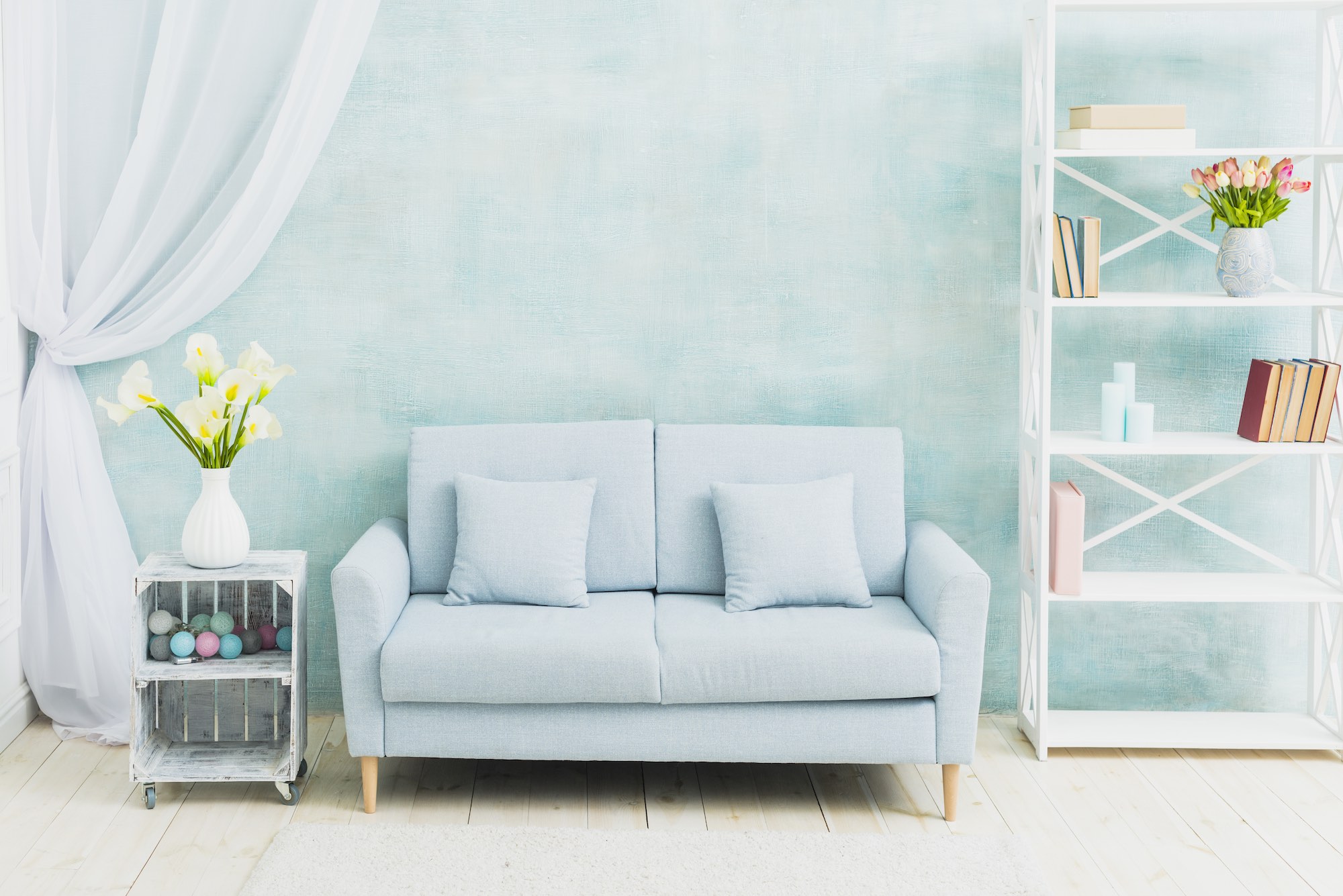 Bauhaus interior design is a style of architecture and design that emerged in the early 20th century. It is characterized by its utilitarian aesthetic, use of modern materials, and lack of ornamentation. Bauhaus designers sought to create functional yet aesthetically pleasing objects for the home, utilizing simple lines and geometric shapes. The Bauhaus movement was influential in developing many now-ubiquitous pieces of furniture such as the Barcelona chair and Wassily chair. The Bauhaus also had a hand in pioneering mass production techniques for furniture manufacturing, making Bauhaus designs widely available to the public. Today Bauhaus remains an iconic influence on modern architecture and interior design, with Bauhaus inspired styles appearing everywhere from high-end luxury homes to retro diners. Bauhaus interior design is a great way to give your home a timeless and sophisticated look.
Popular in: Germany
Bohemian interior design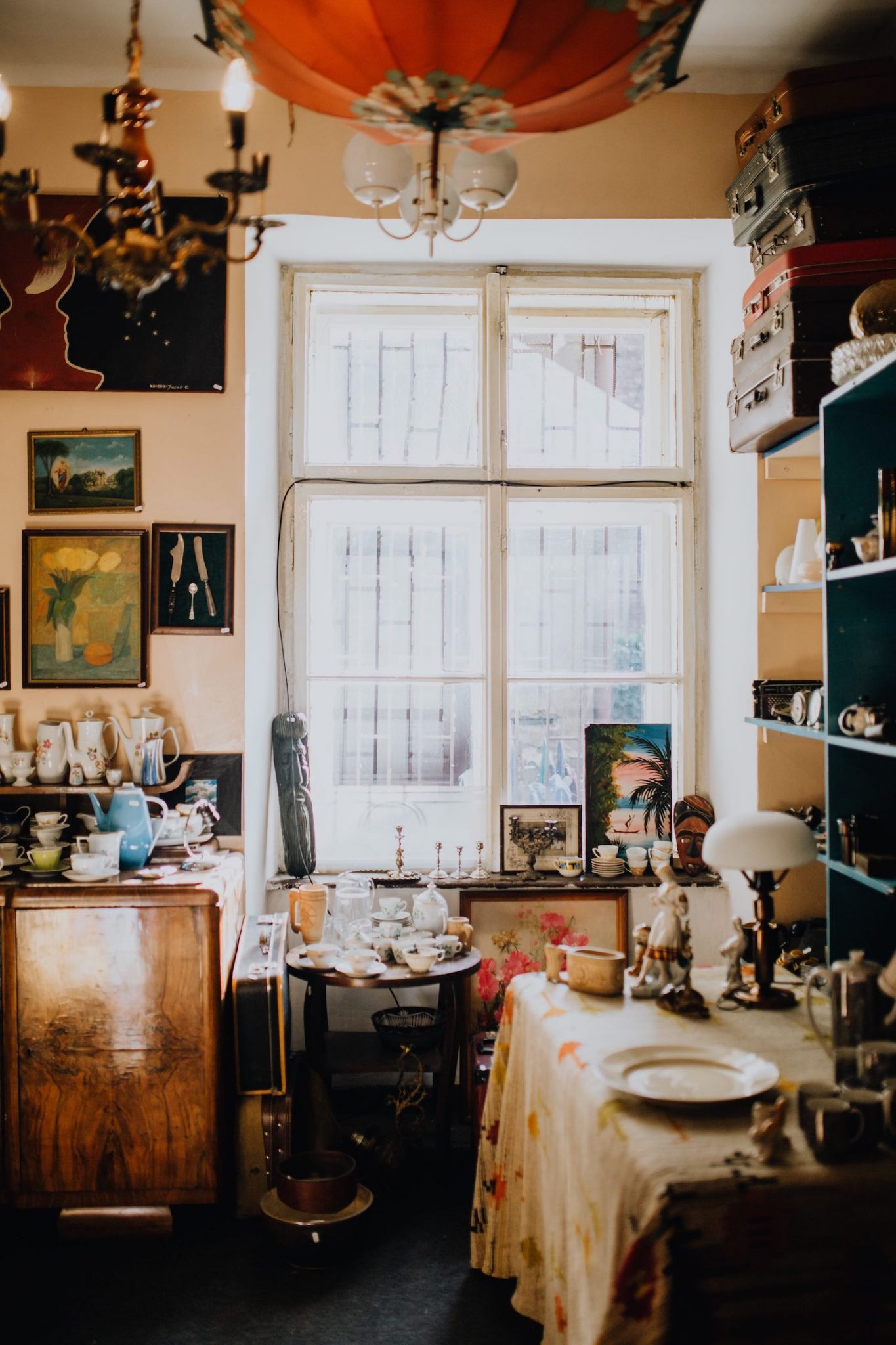 Bohemian interior design is all about creating a relaxed, yet eclectic atmosphere in your home. It is characterized by vibrant colors and patterns, textured layers, and unique furniture pieces that come together to create an inviting environment. Bohemian style also embraces the use of natural materials like wood, stone, and rattan to give the space a bohemian feel. Decorative items such as plants, wall hangings, handcrafted artwork and woven rugs are all part of bohemian interior design. Unlike some other interior design styles, bohemian decor allows for a great deal of creative freedom since it doesn't have any hard-and-fast rules or strict guidelines. This makes bohemian style perfect for those who want to make a statement with their decor and create a space that reflects their own individual style. With bohemian interior design, the possibilities are endless!
Popular in: Luxemburg, Poland
Colorful interior design
When it comes to colorful interior design ideas, the possibilities are endless! A great place to start is by adding colorful pillows or accent chairs that feature bright patterns or bold colors. If you want to take things one step further, consider painting your walls or adding colorful wallpaper. You can also use colorful rugs, curtains, and art pieces to add a pop of color to your living space. Colorful furniture such as couches, chairs, and tables are an excellent way to bring some life into the room. Another great idea for colorful interior design is using vibrant accessories throughout the home. This could include colorful lamps, vases, and other trinkets that draw attention to certain areas of the room. Additionally, you can add vibrant accents like throw blankets or cushions in different shades and patterns that stand out against neutral backgrounds.
Popular in: Albania, United Kingdom
Contemporary interior design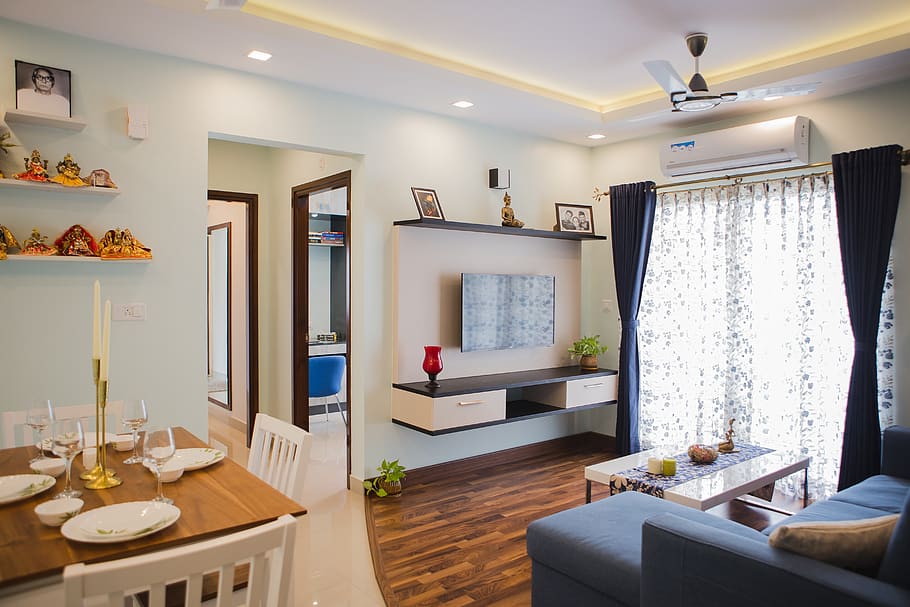 Contemporary interior design is a style of decorating that focuses on contemporary aesthetics and cutting-edge materials. It emphasizes clean lines, geometric shapes, and neutral colors with bold accents to create an inviting atmosphere. This contemporary approach often incorporates natural elements like wood and stone, as well as recycled materials such as reclaimed furniture and lighting fixtures. The use of abstract art pieces can add visual interest while still maintaining the contemporary feel. Furniture should be simple in design yet highly functional, emphasizing comfort over traditional styling. Finally, contemporary interior design is often accompanied by modern technology such as automated lights or sound systems for convenience and practicality in a modern home. With its sleek sophistication, contemporary interior design provides a timeless look to any living space.
Popular in: Iceland, Moldova, Montenegro
Exclusive interior design
Exclusive interior design is becoming increasingly popular as more and more homeowners are looking to make a statement in their homes. This exclusive style of design consists of superior quality materials, luxurious textures and high-end furniture pieces. By choosing exclusive interior design, you can create a space that is both beautiful and exclusive while making a bold visual statement. Exclusive interior design can range from grandiose and sophisticated interiors to modern and contemporary styles that emphasize clean lines and minimalism. By combining exclusive materials, textures and colors with the right layout, exclusive interior design creates a truly unique look that is sure to stand out amongst any other home in the neighborhood. With exclusive interior design, you have the freedom to create a space that reflects your own personal style while still being luxurious enough for entertaining or relaxing.
Popular in: Malta
Industrial interior design
Industrial interior design is a style of decorating that takes inspiration from industrial spaces such as factories, warehouses, and industrial lofts. This look is achieved by combining industrial elements like concrete walls, exposed pipes, industrial lighting fixtures, metal furniture, and raw materials with modern amenities and finishes. Industrial interior design has become popular over the past few years due to its unique combination of industrial touches with contemporary minimalism. It also serves to create an eclectic yet cohesive look in any space while still keeping things practical and functional. While industrial interior design can be used in any room, it works especially well in places where functionality is key, such as kitchens and bathrooms. Industrial interior design is perfect for anyone looking to add a touch of industrial flair to their home without sacrificing on comfort or style.
Popular in: Belgium, Bulgaria
Japandi interior design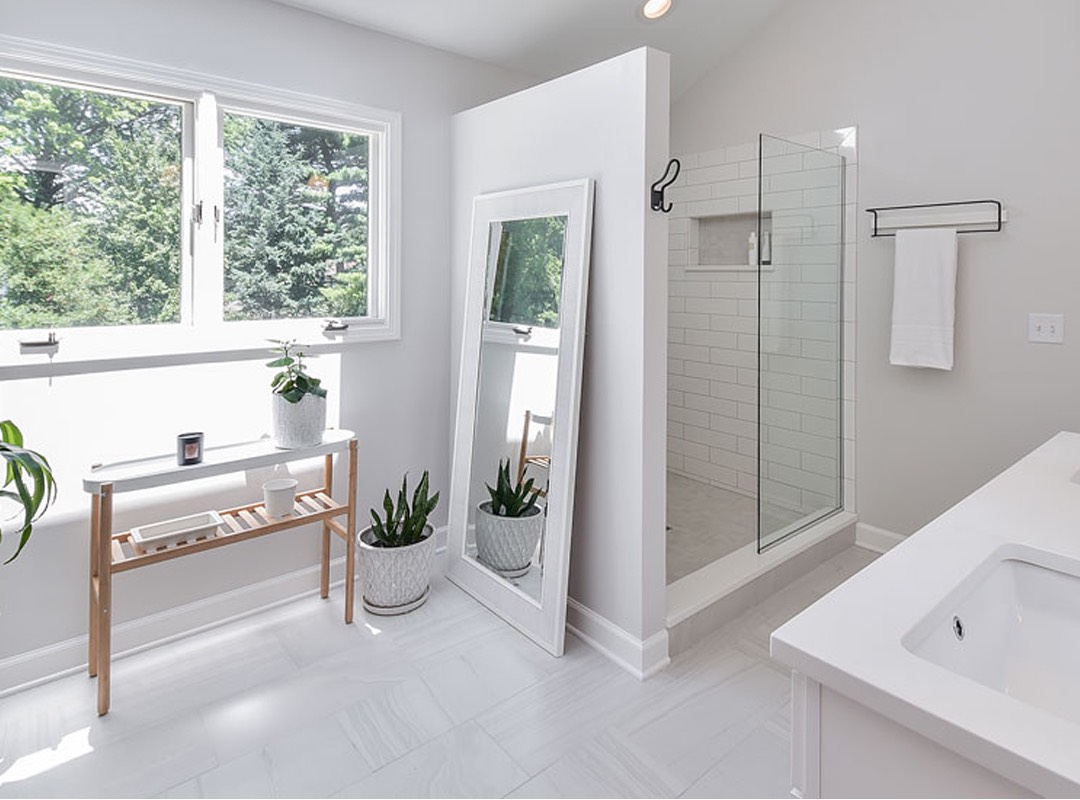 Japandi interior design is a style that combines the best of both Japanese and Scandinavian styles. It emphasizes minimalism, nature-inspired elements, and has an overall calming aesthetic. Japandi interiors focus on simple shapes to create a serene atmosphere while taking advantage of natural materials such as wood and stone to bring warmth into any space. Furniture pieces are typically low-to-the ground and uncluttered with muted colors used throughout the room. Lighting fixtures also follow this minimalistic approach and usually feature soft tones like cream or white for an uplifting yet cozy ambience. To finish off the look in Japandi decor, plants are often integrated for a touch of greenery. With Japandi style, you can create a homey yet modern atmosphere that is both pleasing to the eye and inviting to your guests.
Popular in: Switzerland
Japanese interior design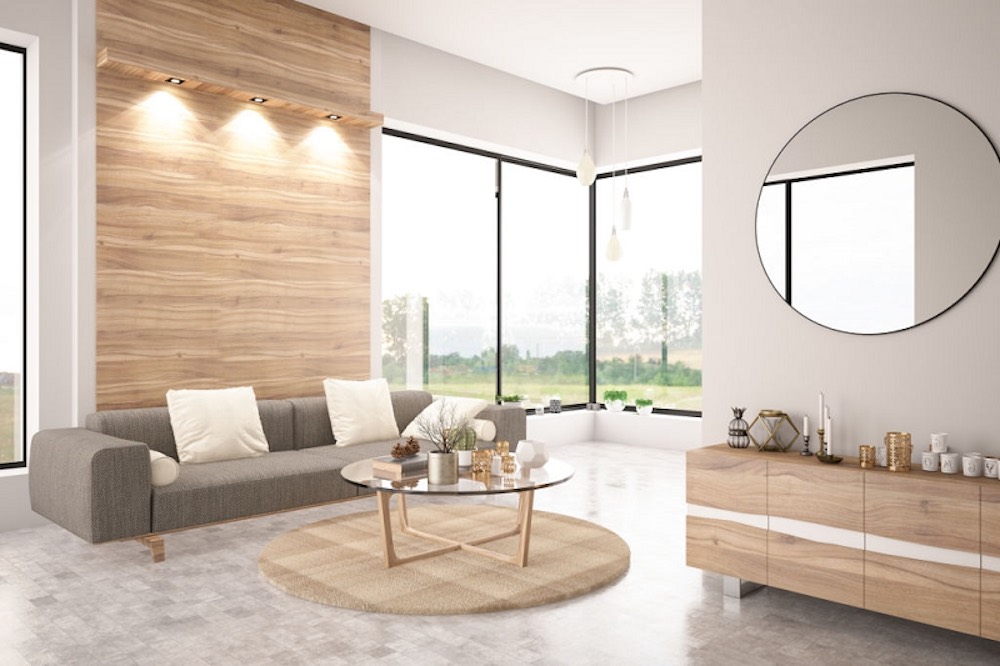 Japanese interior design has become a popular style of decorating over the past few decades. Japanese homes are known for their minimalist aesthetic, with a focus on using natural materials and creating harmony between all elements of the space. Japanese interior design often features subtle colors, clean lines, and an organized layout. The goal is to create a calm and peaceful atmosphere that reflects Japanese culture. Japanese-inspired decor typically includes shoji screens, tatami mats, rice paper lanterns, and bonsai plants. Japanese interior design also makes use of natural light to create an inviting environment. With its minimalistic approach and emphasis on nature, Japanese interior design is a great way to bring tranquility into any home.
Popular in: Sweden
Luxury interior design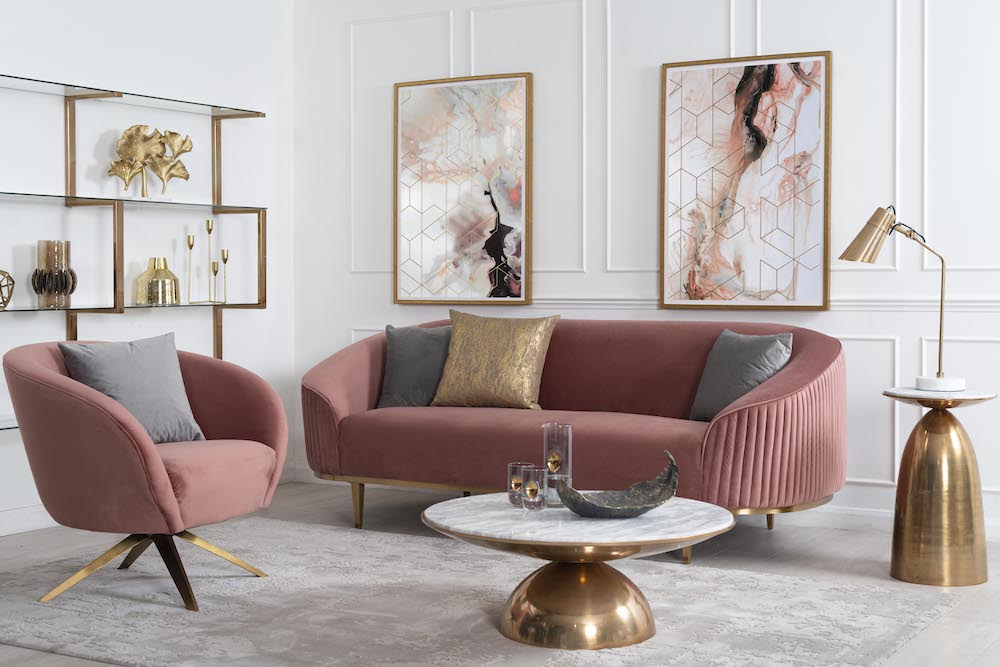 Luxury interior design is a specialty within the interior design industry that focuses on creating luxurious, opulent spaces with high-end materials and custom crafted furniture. Luxury designers blend together elements of fine art and antiques to bring a space to life. Luxury designer's main objective is to create an environment that is comfortable yet striking in its beauty and sophistication. Luxury interior design often incorporates large scale artwork or sculptures, intricate moldings and architectural detailing, as well as high-end appliances. Luxury interior design takes a lot of time and an attention to detail for successful execution. Luxury designers must have an eye for beauty as well as the technical skills needed to make their designs come alive. The result is a living space that evokes feelings of luxury and class.
Popular in: Ireland, Italy
Mediterranean interior design
Mediterranean interior design is a style of decorating that is inspired by the countries and islands around the Mediterranean Sea. It often takes cues from Greek, Spanish, French, Moroccan and Italian styles of decorating and includes elements such as terracotta tiling, whitewashed walls, ornate furniture and rustic woods. Color palettes used in Mediterranean interior design typically feature warm shades of yellow, orange and red combined with blues to create unique yet classic designs. Accessories should also take their cue from the Mediterranean region: think terracotta pots filled with herbs or wrought iron candle holders placed on tables. Ultimately, Mediterranean designs aim to create an inviting atmosphere through natural materials and colors that evoke feelings of warmth and relaxation. Whether you're looking to give your home a Mediterranean makeover or create a cozy bistro-style atmosphere in a restaurant, Mediterranean interior design is sure to bring life and soul into any space.
Popular in: Turkey
Minimalist interior design
Minimalist interior design is a minimalist approach to decorating in which you focus on keeping the design simple and free from clutter. This style focuses on clean lines, neutral colors, and open spaces. It also uses natural materials such as wood, stone, or glass to create a minimalist feel. Minimalist designs emphasize function over form and use uncluttered surfaces to achieve an organized and modern look. Minimalist interiors are often light-filled and airy due to their lack of furnishings and decorations. When choosing decor, minimalist designs rely on the "less is more" philosophy; by minimizing the number of items present in a space it helps create a sense of clarity and belonging. The overall goal is to create a space that is both beautiful and functional. By focusing on simplicity, minimalist interiors reduce stress while providing an inviting atmosphere that makes it easy to relax after a long day.
Popular in: Greece, Portugal, Spain
Modern interior design
Modern interior design is the use of modern trends and techniques to create a stylish and inviting atmosphere in the home. It incorporates clean lines, bright colors, and modern furnishings that breathe life into any space. By utilizing modern design elements such as geometric shapes, bold colors, modern furniture pieces, and natural materials like wood and stone, it is possible to create a warm yet modern look that will be appreciated by all who enter your home. With modern interior design you can add just the right touch of sophistication while still maintaining functionality and comfort. By carefully selecting pieces that complement each other and are properly balanced, modern interior design can add a sense of harmony to any home. With modern interior design, you have the opportunity to not only make your home look beautiful but also be one-of-a-kind and distinctive.
Popular in: Bosnia, Croatia, Czechia, France, Latvia, Serbia, Slovenia, Ukraine
Scandinavian interior design
Scandinavian interior design is a style of interior decorating that emphasizes simplicity, minimalism, and functionality. Scandinavian interiors often feature natural materials such as wood and stone, white or neutral colors, and organic shapes inspired by nature. The Scandinavian aesthetic also includes incorporating lots of light into the home; this can be done with large windows, skylights, or strategically placed mirrors. Furniture pieces in Scandinavian design typically have clean lines and geometric shapes for an uncluttered look. Scandinavian interiors are also known for their emphasis on comfort without sacrificing style – plush textiles like wool rugs and throws provide warmth as well as visual interest. Another characteristic of Scandinavian interior design is its focus on sustainability. Scandinavian designers use eco-friendly materials and emphasize making homes as energy efficient as possible. Overall, Scandinavian interior design creates timeless spaces that are both aesthetically pleasing and cozy.
Popular in: Finland, Hungary, Lithuania, Netherlands, North Macedonia, Norway, Slovakia
Small apartment interior design
Small apartment interior design can be a daunting task. With the right approach, small apartments can become cozy and comfortable spaces to live in. The first step is to think about how you want to use the space, then craft a plan that maximizes it. Next, consider the furniture you want to place in your small apartment. Choose small-scale pieces that won't take up too much room but still provide adequate seating and storage space. When selecting colors for the walls, opt for light hues such as whites, grays or pastels. These create a feeling of openness in small spaces and also help reflect natural lighting better than darker shades. If you need to add texture to the small apartment interior design, use interesting patterns or prints on accent walls or cushions. Lastly, accessorizing is key — small touches like candles, artwork and rugs can make the small space feel more homely and inviting.
Popular in: Denmark
Wabi Sabi interior design
Wabi Sabi is an ancient Japanese philosophy of finding beauty in imperfection and embracing the natural cycle of life. Wabi Sabi interior design embraces this philosophy by incorporating natural elements, such as wood, stone and plants, focusing on simplicity and authenticity. Wabi Sabi interiors strive to create a calming atmosphere that encourages relaxation and spiritual growth through its appreciation of nature. The end result is an interior space that is comfortable yet aesthetically pleasing. Wabi Sabi interiors can be found everywhere from small apartments to luxury homes, adding a unique sense of calmness to any space. Wabi Sabi interior design is an excellent way to create a peaceful atmosphere for relaxation and reflection, while still expressing personal style. By incorporating Wabi Sabi principles into your home decor, you can rest assured knowing that your space celebrates the beauty of imperfection and allows the natural world to flow freely throughout it.
Popular in: Austria
Nordic interiors start-up Feathr is The Home of Artisan Wallpaper. Feathr provides a marketplace for artists to monetise their artworks as wallpapers, wall murals and fabrics, with a growing collection of 1,300 artworks ready to use. Headquartered in Helsinki, Finland since 2015, Feathr has been a constant innovator in the interiors sector: pioneering digital printing, just-in-time production, artificial intelligence services and metaverse experiences. Feathr wallpapers and fabrics are sold worldwide and printed on demand in France, the UK and the Netherlands. Feather provided this study for interior design styles in Europe trends.