Did you know? With an increasing number of auto accidents, victims are choosing natural and more holistic health care options. Therefore, the demand for chiropractors is increasing at a very fast pace. Their preventative and non-invasive procedures help improve patients' overall health, in a short period of time.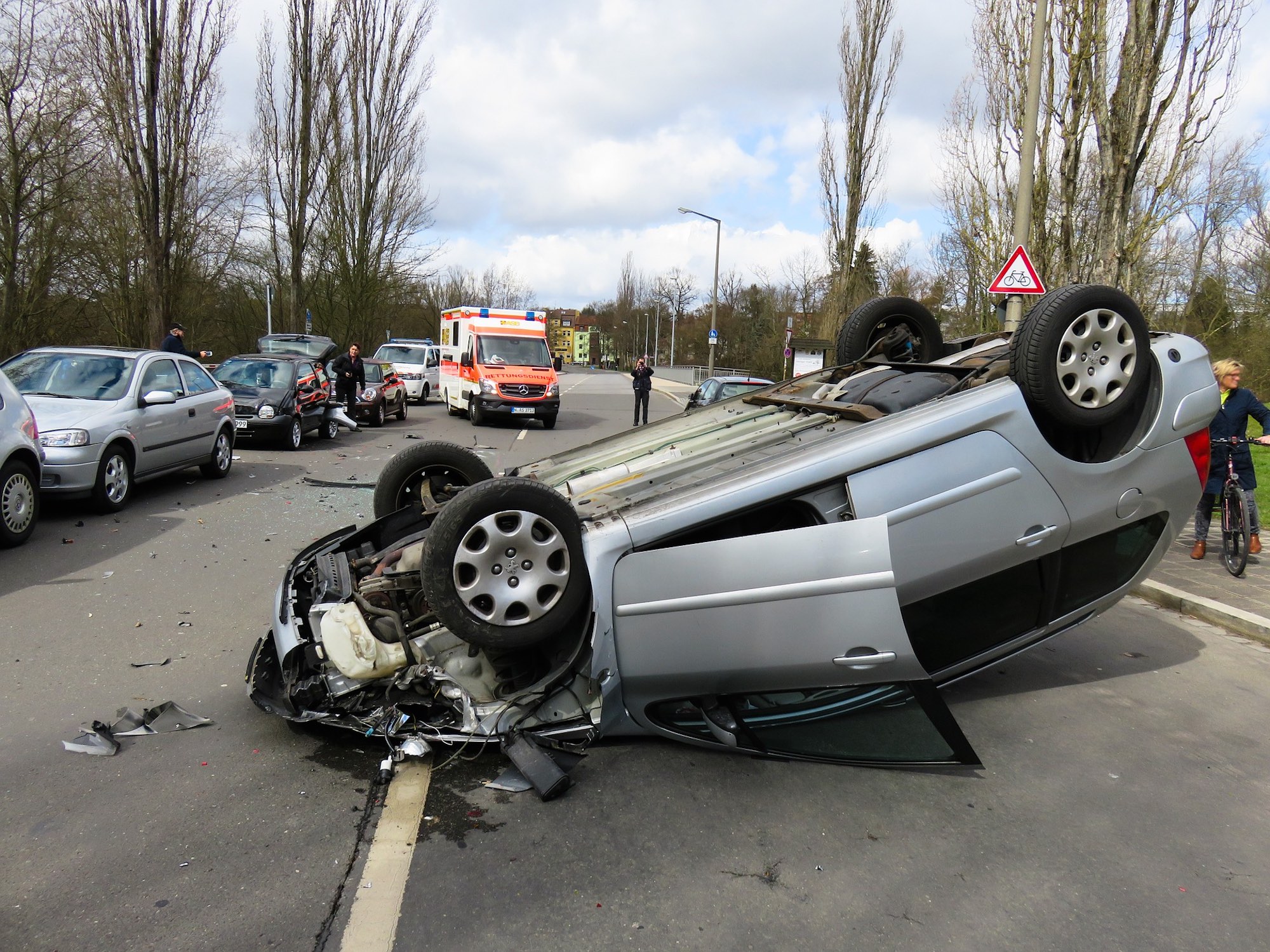 Evaluation by a chiropractor is important after an auto accident as it may help the victim to know if he or she is suffering from any accident-related injuries. Even accidents at lower speeds can damage an individual's spine. Therefore, it is advisable to visit chiropractors soon after an accident, as they can discover damage that is not easily seen by others–– from whiplash to soft tissue injuries and much more.
How can a chiropractor help?
A prompt and thorough assessment can help identify urgent treatment needs. Chiropractic treatment, after a car accident, is often recommended because it brings the spine back into proper alignment. Moreover, a car accident chiropractor focuses on healing the whole body, through controlled adjustments, and believes spinal manipulation leads to reduced pain.
If you have recently faced a car accident and experience discomfort, receiving chiropractic care could be beneficial to you. The following are the five benefits of visiting a chiropractor soon after an auto accident.
1. Reduce inflammation
Inflammation occurs due to physical injury. While a little inflammation is normal and indicates that a person body attempts to heal itself, but too much can cause discomfort and be harmful to tissues.
Tissue damage isn't detectable easily, however, a presence of sensation might indicate whiplash–– symptoms of excessive inflammation include increasing stiffness and pain. If you are suffering from continues back pain that might be due to inflammation, you will most likely experience the worst pain when you wake up in the morning. A chiropractor can help realign the spinal cord, which can lower the inflammation in your body and reduce pain.
Possible symptoms of whiplash: Neck pain and stiffness, Jaw pain, Arm pain,
Irritability, Visual disturbances, Back pain, Fatigue, Arm weakness, Dizziness, Headache, Shoulder pain and stiffness, Inability to sleep well, Ringing in the ears (tinnitus) and Memory problems.
2. Minimize pain
As a result of chiropractic adjustments, your body naturally calms down and releases pain-relieving hormones. According to the study conducted by The University of Spain, the level of oxytocin, cortisol, and neurotensin in the bloodstream increases––after spinal manipulation.
3. Reduce scar tissue
When tendons or muscles are damaged, your body attempts to heal the injured part by forming scar tissue from collagen––scar tissue development is normal after a car accident injury. In most of the cases, the tissue will heal on its own and starts functioning like normal tissue.
Unfortunately, scar tissue can cause discomfort and long-term pain. However, if it is causing you stiffness, a chiropractor will then use specific techniques to break it up so the area can heal faster.
4. Restore range of motion
As a result of a car accident, your back or neck can lose flexibility––due to misalignment of the spine and development of inflammation and/or scar tissue. A chiropractic adjustment can help you restore range of motion by returning the joints of the spine to proper alignment.
5. Experience non-invasive treatment
Who does want to go through painful surgeries? No one actually! But if you wait too long to treat your car accident injuries, you might leave with no other option except surgery. Chiropractic treatments are non-invasive and could help you realign the spine without surgical procedures––only if you visit a car accident chiropractor on time––soon after your injury.
Chiropractor's evaluation of post-car accident injuries depends on the following 4 factors:
• Whether it was a high or low-speed crash?
• Was the victim wearing a seat belt?
• Did the vehicle have airbags?
• From which side (side, front, or rear) did the car get hit from?
Qualities to Look For In a Chiropractor
Chiropractors, who are friendly, apart from being experienced, tend to retain more patients. Here are the 3 must-have qualities you should look for in a chiropractor:
1.     Strong Core Values
When searching for high-quality medical care, a person should first pay close attention to ethics––see if the chosen chiropractor is committed to a certain set of values and rules. Doing this will help you gain more confidence and maintain a long-lasting relationship with your doctor.
2.     Good Communication Skills
Because chiropractic treatment calls for a professional and caring relationship with the patient, it is essential that the chosen chiropractor possess high communication skills. This way he or she will be able to devise the best plan to patients. Moreover, they will thoroughly describe x-rays results, explain medical treatments, and make sure that patients understand the given proposed care plan.
Remember, good communication skills help chiropractor's to properly understand the patient's present issues and medical history.
3.     Lead on Current Technology
Chiropractic treatment combines both traditional and modern techniques such as radiography––helps them to identify subluxations (a partial dislocation/fracture).With the help of the latest technology and research, chiropractors are now able to properly make their patient's care plans like never before.
Chiropractors who are well-informed and up-to-date are also the ones who are well-equipped and well-managed to provide patients with the best possible treatments. Likewise, their dedication and continues hard work helps them to enhance their reputation in the medical field.
Conclusion
Car accident chiropractors use a variety of modern tools and techniques to restore the patient's joint flexibility after an accident. Moreover, their friendly behaviour also helps you overcome psychological problems like depression, fear, anxiety, etc. that arises post-car accident.  Why suffer long when you have the best chiropractors near you? Schedule your consultation now.
Thank you for reading!
Share to spread awareness.