Building a home gym can seem quite intimidating especially when you search up pictures of them online. A lot of people also tend to shy away from trying to build one even if they have adequate space because they assume that working out at their local gym might be the cheaper option and they would rather not go through the hassle of finding suitable exercise equipment for them to use.
However, if you weigh out the pros and cons, you might come to realize that building a home gym, in the long run, might be the cheaper and more convenient option. It is a good idea to buy used exercise equipment that is in good condition, this way you will save a lot of money. Barbells, bumper plates, and a home gym pulley system you can consider listing and purchasing.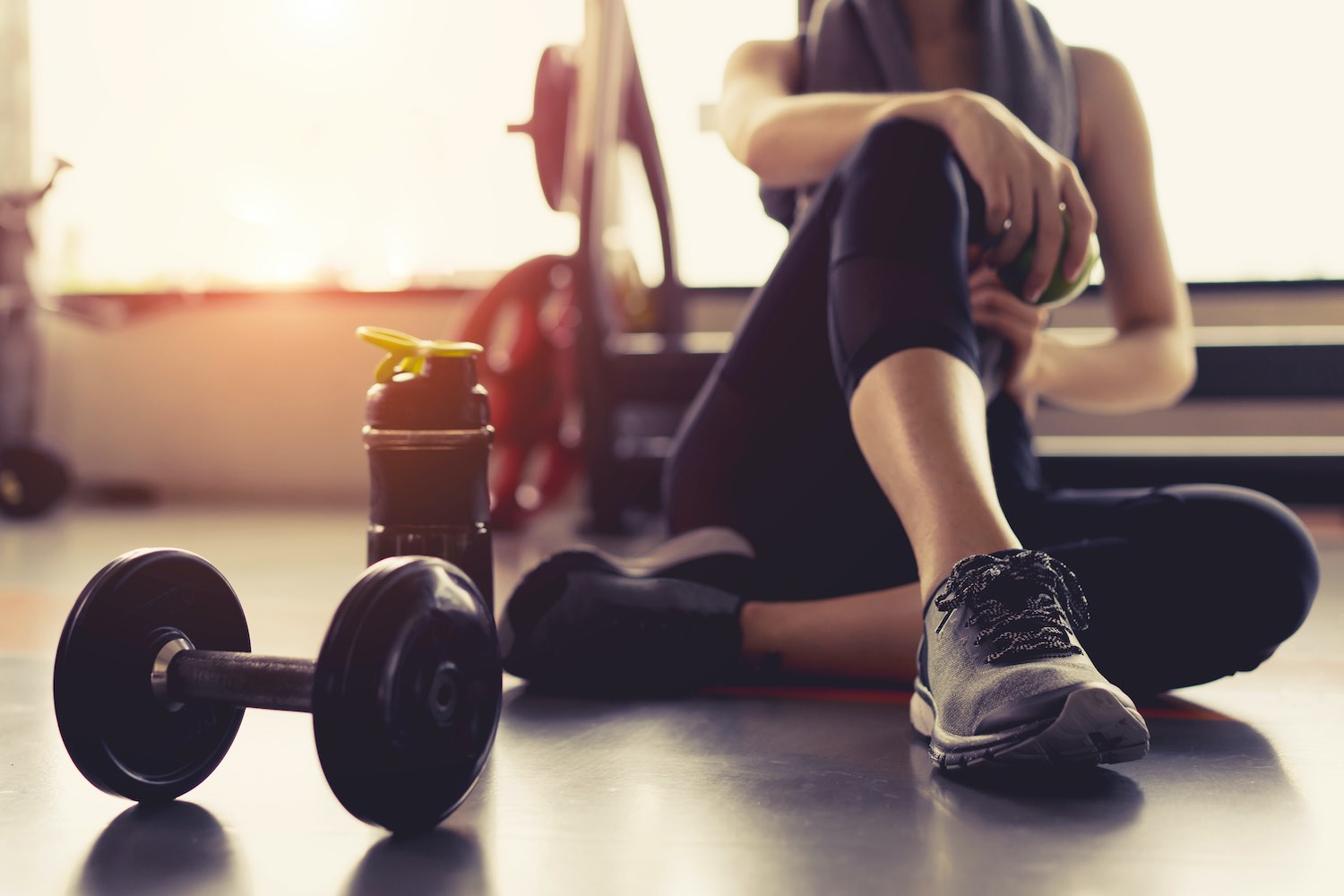 The best spot to set up your home gym would be inside your garage. To get started, it would be best to map out the area first to decide whether it is big enough to accommodate the gym equipment you desire to purchase. Once you have all the measurements recorded, you will need to perform some deep cleaning to rid the place of dirt, dust, and other particles. To do this, simple tasks like sweeping and mopping should do the trick.
Afterward, if you would like to make your garage a little more gym-like, you could opt to paint the floor and walls a certain color to make it look more appealing. If you would like to pursue that option, then regular floor and wall paint should do the job just fine.
Your next task involves the flooring. As you may already know, it may be quite harmful to have uncovered concrete floors in the gym. This is because it heightens the risk of equipment being damaged when it is dropped on the ground. It might be easy to claim that you will not just drop the weights carelessly, but when you are tired and your muscles give out, you run the risk of doing so.
Just to be safe, it would be wise to invest in quality floor padding to prevent accidents from happening altogether; the best padding material that you can use would be rubber. The padding also ensures that the floor will not be slippery. You would not want to be performing an overhead press on a slippery concrete surface.
Upon completing the flooring, you can now move on with the installation of your gym equipment once it has been delivered to your house. The assembling of the parts can easily be done by one person and should not be that difficult. An example of a potential gym equipment list could be an Olympic barbell, a squat rack, a bench, an entire set of dumbbells including the rack, a treadmill, and a multi-station machine.
It is also important to decide where you would like to place the mirrors (if you would want any) around the gym because you want to ensure that no machine takes up that space.
Once you have completed all the necessities required to set up the gym. You can now spend your time decorating the place if you would like. Posters, inspirational quotes, and graffiti can be added to make it appear more presentable. Also, it might be a good idea to install a decent sound system into the gym to give you more of a boost during workouts. Focus on purchasing speakers with a solid base system to give you that perfect adrenaline rush before starting a lift.
Ever since the pandemic hit last year, home gyms have started to become more prevalent because of the closing of public gyms due to quarantine restrictions. It was because of this, that people came to the realization that perhaps working out at home was more convenient and had more benefits than going to a local gym.
Besides not catching the Corona Virus, you could save money by not paying for a membership fee and also save gas at the same time. Although it might not be noticeable since you are paying in small increments every time, they can indeed end up costing you a fortune especially if you have been a devoted member of that gym for several years. The prices of home gym machines might be daunting, but they might still end up being cheaper than the accumulated amount of payments you made for your local gym.