Trail running involves running off-road mainly over hilly, rugged terrains or open grounds with no visible paths. If you are planning to go on a trail run, you must ensure that you have the perfect type of shoes that will provide both support and comfort.
These running shoes are designed to run across rough trails, offering grip, support and protection. There are plenty of factors to consider when buying trail running shoes. For a first-time buyer, however, choosing the best shoes for trail running can be quite challenging, especially with a wide variety of shoes currently available in the market today. This article has compiled a few tips to guide you when buying shoes for your first trail running.
Identify Your Intended Trail
Before you begin shopping for your trail shoes, you should first determine your intended trail. These running shoes vary depending on the terrain for which you intend to use them on. For example, if you are running on muddy, mountainous terrain, you need shoes with an aggressive sole pattern and deep lugs. This design aims to help you grip into the mud while still shedding off excess mud from your shoes. Additionally, shoes with a soft to touch rubber that offers extra grip on slippery surfaces will be ideal for such a trail.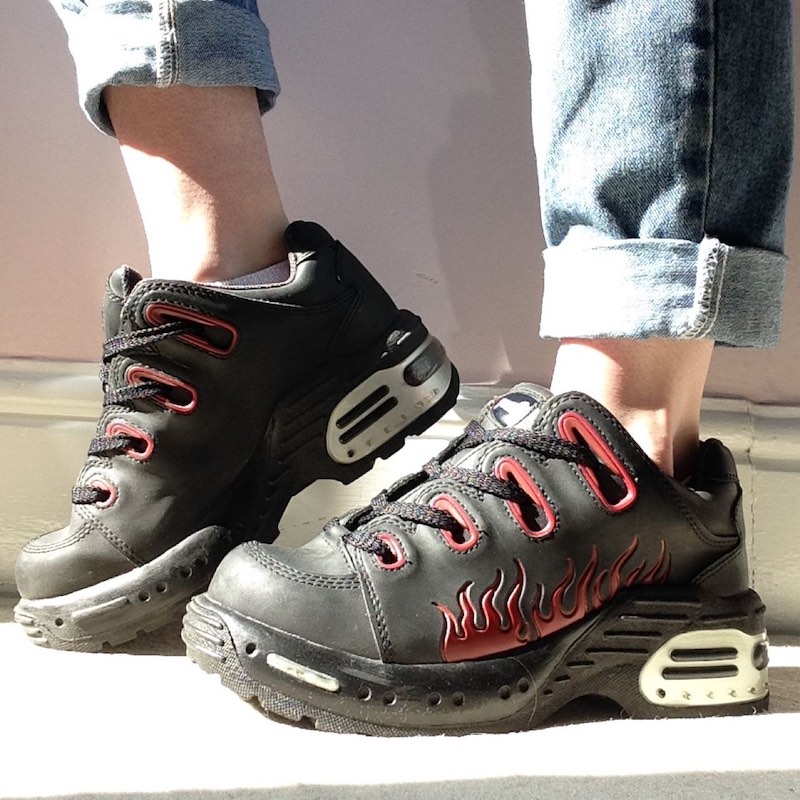 On the other hand, for hard, well-packed trails, you need shoes with a less aggressive sole pattern so check the best budget running shoes before buying. Instead, get shoes with a little more cushioning to protect your feet from the impacts of the hard ground. Therefore, you should have your intended trail in mind to help you make the right purchase decision.
Determine Your Foot and Gait Type
Just like other types of running shoes, your foot and gait significantly determines your choice. Your foot type is determined by the shape of the arch connecting your toes to the heel. It can be determined through a "wet test," and you can either have a normal, high or low arch foot type.
On the other hand, gait refers to how your foot behaves when you run; the extent to which it naturally rolls inwards. There are four main gait types; severe overpronation, neutral overpronation, mild overpronation and under pronation. Some shop outlets offer video technology services for accuracy in determining your gait type.
Important Features to Consider
Having identified your trail, foot and gait type, the next thing that you should look for are the shoe features. Each trail running shoe will have its unique features, but here are some of the common ones that you should look out for:
Grip: Generally, these types of shoes have a wider grip than other running shoes. However, the nature and depth of the grip will depend on the intended trail.
Lacing: Get a shoe with good lacing that securely holds your foot in place without being excessively tight or bagging on the surrounding material.
Rock guard: A rock guard is a protective layer between the outsole and the midsole that protects the sole of your foot from hard stones, gravel and sharp objects. Additionally, a rock guard enhances comfortability.
Toe surround: Check the material at the area surrounding the toes. It should be strong enough to protect your toes in case you come across a stone or a hard surface along the trail.
Tongue: Look for a shoe whose tongue securely holds to your foot while keeping away debris and other strange materials from entering.Should the Shoes Be Waterproof?
The decision of whether or not you should settle for waterproof shoes depends on your personal choice. Waterproof shoes have an internal sock-like lining to keep them dry. These shoes create a dry internal environment for your foot and allow it to breathe. The sock-like lining also helps add some warmth if you are running through wet terrain or during winter. However, if you encounter water deeper than the top of your shoe, the waterproof material will trap it inside, making your foot wet. The trapped water also adds substantial weight to your foot, making it uncomfortable. Therefore, it is important to determine whether you want a waterproof shoe or not before making the actual purchase.
Socks
Do not overlook the power of this small yet essential trail running gear. The socks that you wear will determine the fit and comfortability of your shoe. Get socks that absorb moisture to control blisters, are breathable and offer a perfect fit. If possible, they should be padded to offer extra protection to your foot, toe and ankle. Carry socks that you are comfortable with while going for shoe fitting to help you gauge the comfortability of a particular shoe.
Try on Several Pairs
Having put all the above tips into practice, you now have several pairs of your preferred shoes. If you are in a physical shop, do not be afraid to try on several pairs until you get one that you are much content with. However, if you are buying your shoes online, ensure that you thoroughly read through the customers' reviews to gauge their level of satisfaction. Here is one of the best online stores where you can get a wide variety of quality trail running shoes.