Oral braces are orthodontic devices that straighten and align teeth and help place them so that they fit correctly in a person's bite and promote better dental health. They are also known as orthodontic cases, cases, or clear braces.
Braces may be functional or purely decorative. They are regularly used to correct underbites, malocclusions, overbites, open bites, gaps, deep bites, cross bites, crooked teeth, and several other dental irregularities. Sometimes dental braces are combined with other orthodontic tools to help shape the teeth and jaws and to help widen the jaws or palate.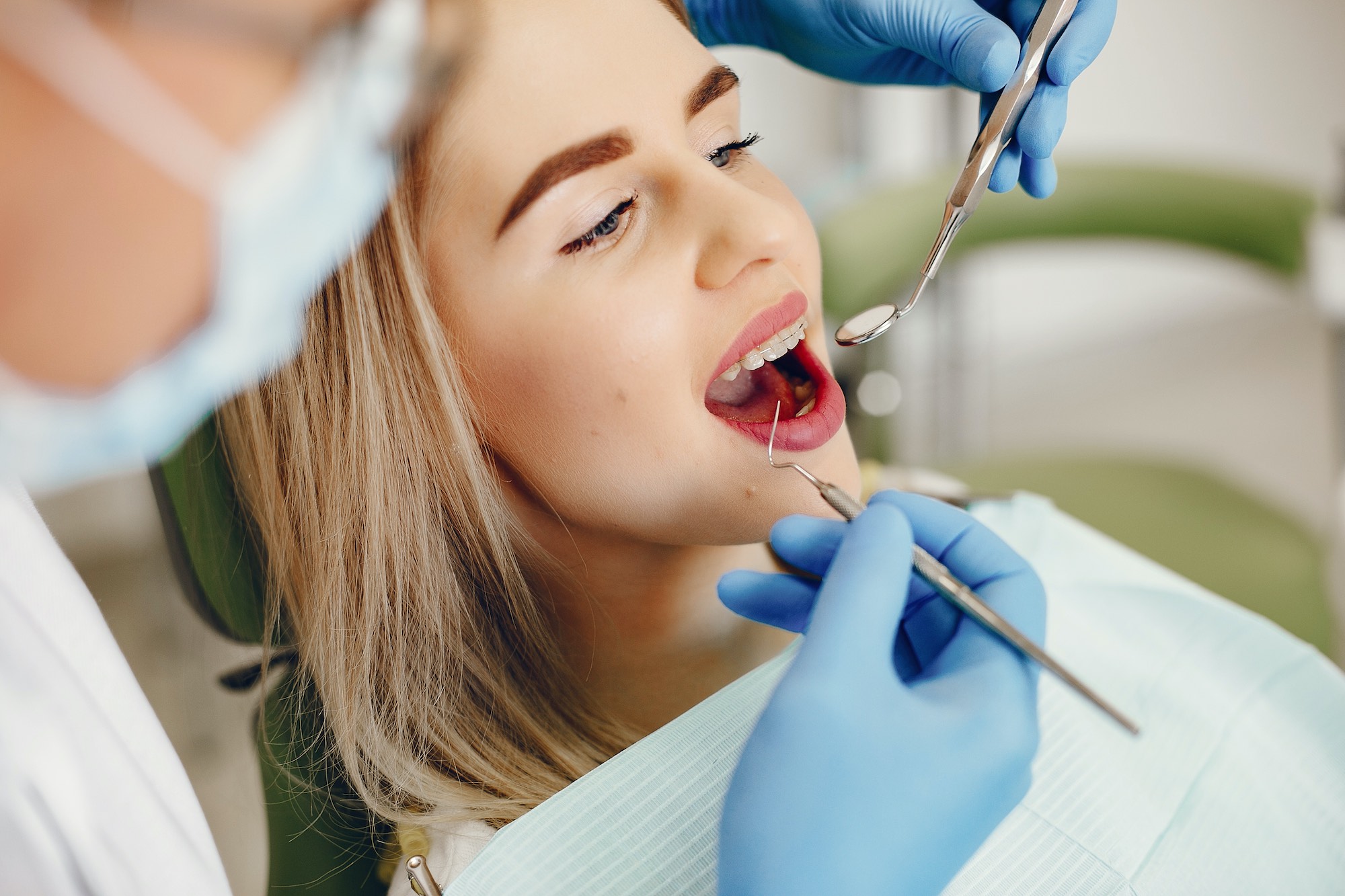 The following are the different types of braces that you can consider:
Metal Braces
Metal braces have been used for over a century and are the most popular. Braces used to be very visible and prominent.
Braces today, thankfully, look nothing like they did 100 years ago. Children and teenagers are the target demographic for patients wearing metal braces. They function by attaching braces to the teeth and connecting them with a wire. The elastic ties come in a range of colors and are used to bind the wire to the props.
Metal braces, as opposed to removable clear aligners like Invisalign, are preferred by some parents and patients since they do not require parents to remind their children to wear them. However, good dental hygiene is necessary during treatment, and metal braces must be treated with care.
Clear braces
Ceramic braces, also known as clear braces, are transparent, tooth-colored, and straightforward. In function, they are similar to metal braces, but they are more subtle and less noticeable. Ceramic braces are most commonly used by patients who dislike Invisalign or lingual braces but still wish to straighten their teeth discreetly and cost-effectively. These patients are generally teenagers and adults looking for a more youthful appearance.
Self-ligating braces
Self-ligating braces are unique. They have a system built into the brackets to hold the archwire.
It was evident that self-ligating braces require fewer clinic visits because they're easy to adjust. They are a fantastic choice for:
● People who are more sensitive to discomfort
● Patients with developmental disabilities who require orthodontic treatment
Lingual braces
The most sophisticated and uncommon orthodontic system available is lingual braces placed below the teeth. This is because they require a unique set of orthodontic skills that few orthodontists take the time to hone. Since lingual braces behind the teeth are not included in orthodontic training, it is up to the orthodontist to acquire the necessary skills.
Adults who want invisible braces but have complex orthodontic demands are especially well-suited for lingual braces beneath the teeth. Teenagers have also increased in popularity of braces behind the teeth. Because lingual braces are placed beneath the teeth, some patients report minor speech alterations and tongue sensitivity. These signs and symptoms typically appear soon after braces are put on and naturally fade away a few weeks later as your mouth gets used to the new appliances.
Invisalign aligners
In the past ten years, the popularity of clear aligners has increased. They gained popularity thanks to Invisalign, the most well-known aligners brand in the early 2000s. They resemble "Kleenex" for facial tissues or "Band-Aid" for bandages in several ways.
Consider Invisalign if you have mild to severe dental concerns, including misaligned teeth, a broad overbite, no issues with your jaw alignment, or gaps in your front teeth. These conditions are common in people who had braces when they were younger and needed a "touch-up."
Conclusion
Braces are dental appliances that can align and straighten teeth that are crowded, crooked, or out of place. As you wear braces, your teeth gradually straighten and align to have a normal bite. Teenagers are frequently fitted with braces, but adults can also receive them.