Summer is coming, and what better location to spend it in than in your own garden? Crafting your own little oasis is just the thing you need to give yourself a getaway worth writing home about, only unlike your next holiday out in the world, you can enjoy your garden oasis any time you want. Spend all day outside and soak in the wonders of nature and the feeling of fresh air, enjoy a great new working space, and give yourself something wonderful to invest in.
A great garden design can completely transform your home and how you feel within it. Use these four great garden ideas for summer 2021 to inspire you and start your very own garden transformation.
1. Add a Water Feature
Adding a water feature will completely change your garden. It isn't just a wholly unique new look that you are adding, after all. By installing a water feature, you change how your garden sounds. That alone will result in the biggest difference to your space, especially if you live near an urban area and hear a lot of city life. By adding water, you can introduce that soothing sound of running water to your garden and build a truly tranquil space.
The type of water feature that you add will depend entirely on the size of your garden. A small garden can benefit from a closed-loop water feature that uses a pump to keep water flowing. Larger gardens, however, can have an entire pond. If you are interested in this route, there are plenty of garden pond supplies that you will need. A pond is an entire hobby on its own, so it is a great option if you are keen to do more gardening and spend more time outside.
2. Add Shelves and Other Beautiful Displays
Vertical gardens are very popular, and shelving is an excellent way to add them. This way, you can install beautiful shelving and display your potted plants like Sweet almond bush, Coleus, Creeping Jenny and Canna lily beautifully, without solely relying on things like hanging planters or, worse, climbing plants alone
Shelves don't have to be mounted to walls or fences, either. They can be freestanding, or you can use half-walls or hedges to get a similar feel where the vertical space is used as a display opportunity.
3. Split-Level Dining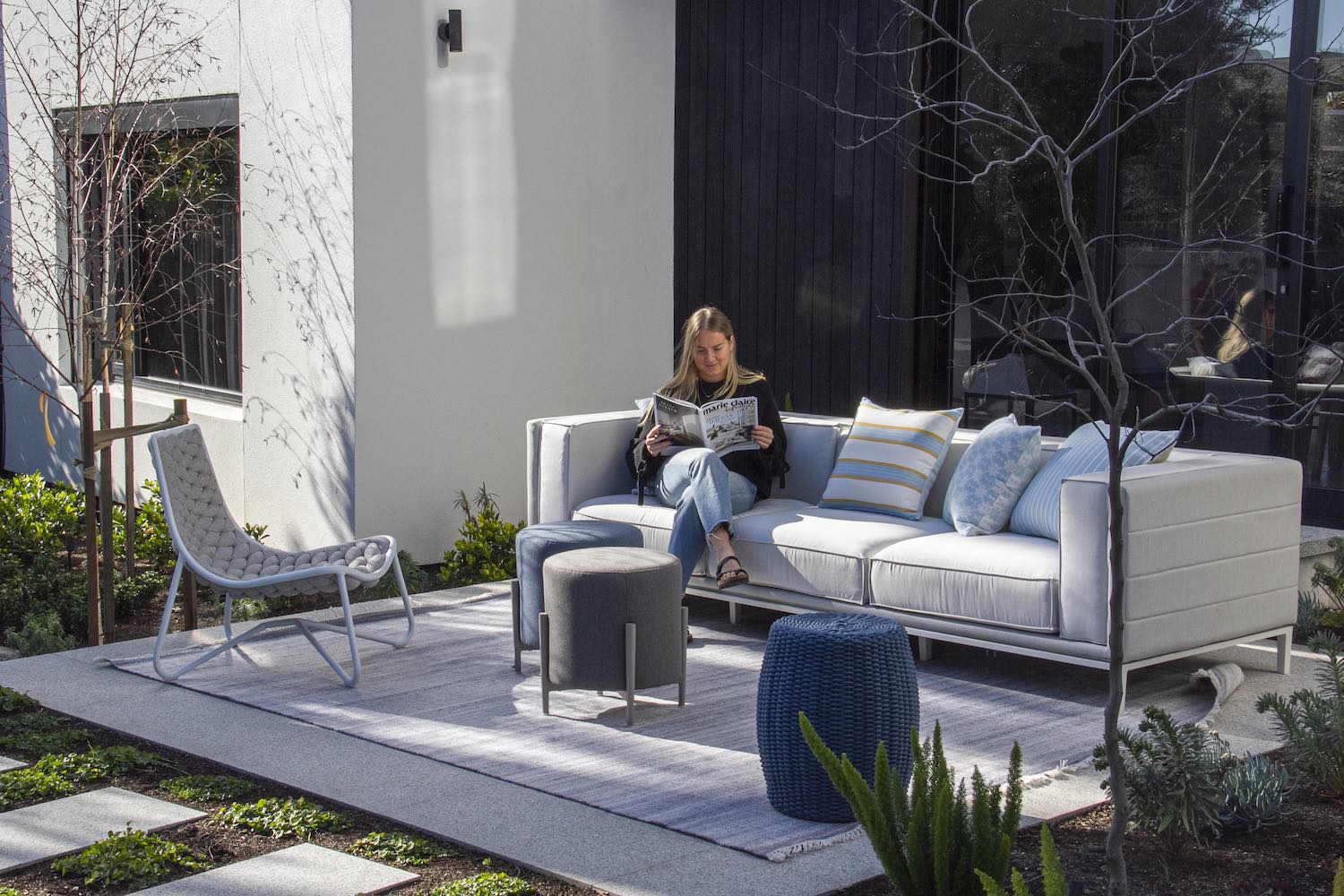 Vertical is the way to go, especially if you have a long, thin garden plot as is common in the UK. By adding levels, either to the natural space of your garden or to your dining area, you can add that visual interest while actually working to improve the drainage of your garden. This way, if you have issues with flooding, you can install a solution and guide the water away from your plants. It's a great solution both aesthetically and, in some homes, logistically.
4. Add Art
Plants are not the only way that you can improve your garden design. Adding art is another great option, especially if nature can reclaim it. From sculptures to mirrors to water features, to even paintings themselves, if you can find a good outdoor option, there are so many ways that art can be used to change how your space feels and even grows.