Photo Credit: trap
The number of pests is increasing along with the global population, rendering the pest management industry profitable and prospective. Businesses have a wide range of sectors, from termite extermination to rodent management.
Getting customers is still being determined, despite the great need for pest control management services. Innovative and efficient pest control branding methods must be distinguished in the crowded industry. You must develop original and imaginative concepts to distinguish your company from the competition and attract potential customers.
Many other pest control branding tips, such as utilizing social media sites to highlight competence and client endorsements.  Also just-before images of accomplished extermination work may be used. Gaining new clients can also be aided by networking with other companies, placing leaflets in strategic locations, and providing referral incentives.
Entrepreneurs in the pest management sector must put a priority on developing and keeping a favourable reputation by providing excellent services and customer support. In the pest treatment sector, the term is a potent marketing strategy. Happy clients will likely recommend your company to their friends and family, resulting in long-term development and profits.
Steps to creating a pest control business branding
plan
Photo Credit: Planning
Effective pest control marketing begins with a comprehensive plan that outlines your strategy, budget, and critical success metrics. It is essential to note that this plan must remain flexible, and you should continually adapt it to reflect changes in the market. To build a strong foundation for your pest control business's marketing plan, follow these six steps:
Step 1: Define your target audience by identifying the type of clients your business wishes to attract. After doing this, you can tailor marketing efforts that meet your preferences and needs.
Step 2: Conduct a competitive analysis to study your competitors and analyze their various branding weaknesses, strengths, and strategies. This will help you determine what areas to differentiate your business from theirs.
Step 3: Establish your unique proposition because this determines your pest control business. It also sets you apart from business owners in the market. Whatever you establish can be used to create a strong message that moves in line with your potential customers.
Step 4: Develop marketing tactics that select specific marketing tactics and channels to engage and reach your target audience. Some tactics include direct mail campaigns, email marketing, or social media.
Step 5: Pick out your marketing budget to determine the amount you are willing to spend on marketing efforts. With this, you can also allocate funds appropriately to ensure the effective use of resources.
Step 6: Monitor and measure your results by tracking marketing campaign performance and identifying what works and where improvement is needed. Monitoring also helps you adjust for proper planning so that your success can be optimized.
Following these steps will help you develop a marketing plan through which your pest control business can attract the best clients, retain them, and keep you free enough to adapt to any market changes that may arise.
Pest control branding strategies to
implement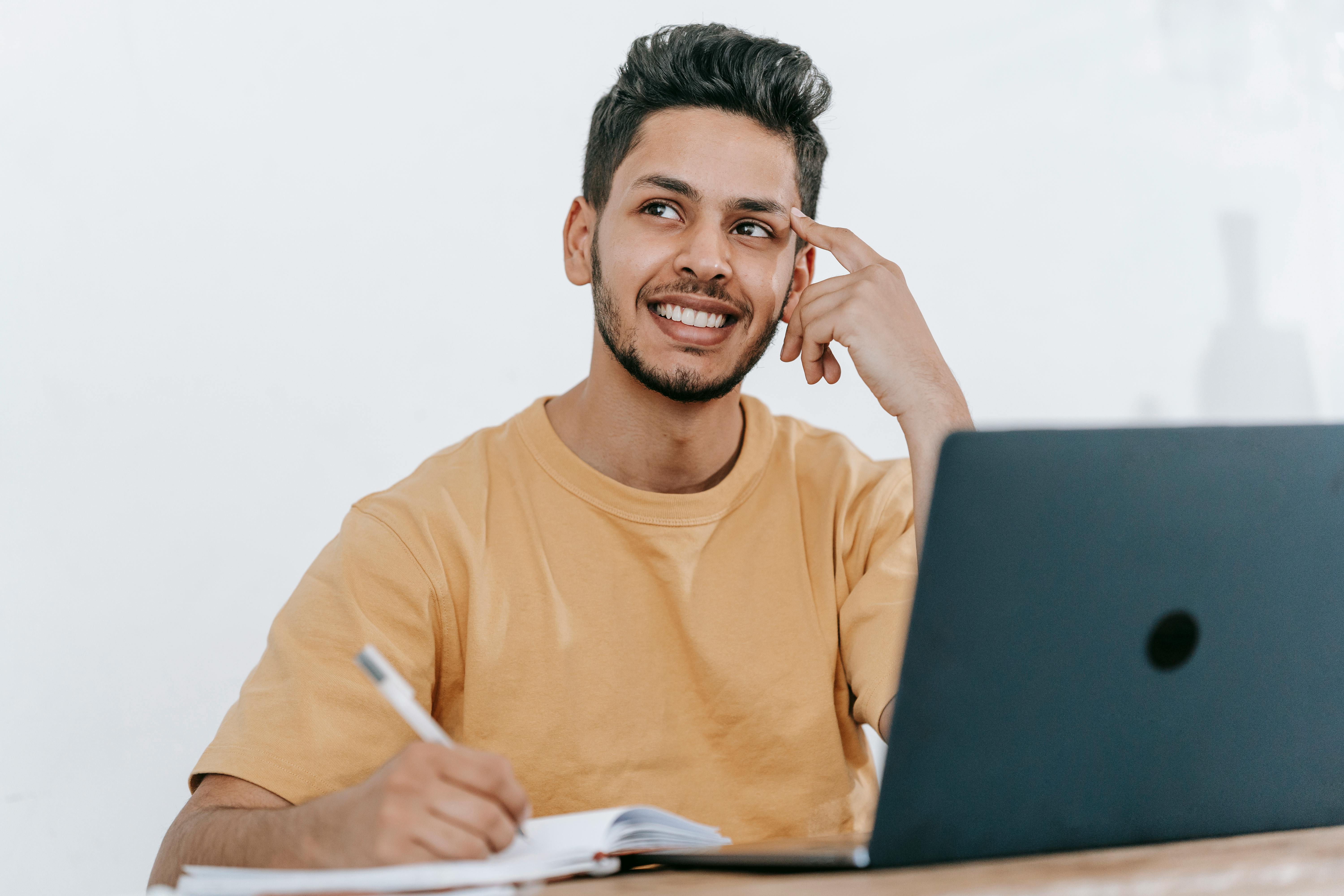 Photo Credit: strategy
More than simply advertising your pest control services is required to attract new customers. To effectively sell your services to residential and commercial clients, you must develop precise tactics that meet their unique needs. Without such strategies, your chances of succeeding in the pest control business are slim. The following are some top marketing ideas for pest control that you can use immediately to enhance your business.
Inspect your online
presence
Google AdWords and Google Analytics are two essential tools for any business looking to assess its performance in search engine outcomes for its keyword research. As Google dominates 92% of the global search engine market, it's evident that being able to rank highly on Google is crucial for online success. In pest control marketing, the key to success is in the right keywords targeting and delivering what customers want.
This, coupled with a steady climb up the rankings, will lay the foundation for an effective online marketing campaign. With the help of these powerful Google tools, businesses can easily track and analyze their online marketing efforts, identifying areas for improvement and optimization. By leveraging these tools, businesses can stay ahead of the competition and achieve their online marketing objectives.
Try paid online and offline
advert
Social media platforms like Twitter, Instagram, and Facebook have given brands the opportunity to advertise themselves for a price. Investing in an online paid pest control advert is ideal for getting organic customers in time. The media ads offer the best returns on branding advertising strategy.
Along with the online paid ad is the offline paid ad. Some offline paid mediums you could use include TV, radio, billboards, and a newspaper ad. These advertising mediums aren't as expensive as you might think.
But it is best to explore every option you have in your location. You want to start small by getting a spot in the newspaper before moving to the radio and then TV. The whole idea is to push your brand and make it known to those in your community and town.
Take care of your online reputation
Building a brand is equivalent to building a reputation. People need to know that you can be trusted before they know whether to trust your brand. After establishing yourself and your brand, you can go ahead to decide on the way to sell your pest control.
When clients see and think about you or your brand, they must be able to see your brand as capable of coming through for them with high-quality service. If this is not the case, you must work on your online reputation and adequately manage it.
Note that it takes a while to get your reputation right. You have to meet up with a few requirements. First, connecting with your prospects is essential as that will help you know their needs and expectations.
Next, you must encourage your customers when they engage in your posts or buy your service. Another vital thing to do is solicit online reviews. Whenever you offer services to clients, request reviews because you need them for prospective clients.
Lastly, content is essential. Without the right kind of content, your online presence might be slacking. Ensure that your content is informative and compelling; it must catch the right audience's attention. It takes a few years to get your online reputation, but it could be destroyed in a few minutes. Remember to be dedicated to building your brand.
Funny commercials
If you wish to spice things up, go for a funny commercial. Everyone loves to be entertained, and humour is the best way to reach people. Informative ads might do the job, but spicing it with humour will be nice. Bring it fun and entertainment as you promote your service and brand.
People will remember you more with the humour you add to your ads and be moved to do business with you. Rest assured, you do not have to break the bank to do a modern advert. Invest small and reap huge returns in the future.
Referral and Reward
A referral is a vital branding strategy people in the pest control business should consider. Various referral programs can be formulated and implemented in your business to get more clients and reach your potential clients faster.
Referral programs encourage existing clients to do more and tell others about your business. Note that your referral marketing strategy must come with rewards.
Some rewards may include discounts on some services, offering rewards to the client and the person referred, and a free intervention on pest control. All these are fantastic ways to make a first impression.
Talking about rewards, most people thrive on rewards, especially if they are loyal to your course. When creating a loyal program is as important as a referral program. You must understand that loyalty is vital and that your customers must know you cherish what they do for your brand.
You can offer loyalty rewards through gifts like mugs, totes, or shopping bags. You could also offer discounts on various services to show that their loyalty is not taken for granted. If you want to go further, open a membership club with loyalty programs for loyal customers.
Conclusion
Getting your brand to the top should be your priority as a brand owner, and the pest control business is no different. If you still need to put a strategy in place or want to improve the existing strategy, check out the steps above. Those steps will help you get the best strategies and put your business in order. Follow through with the branding strategy explained and implement them one after the other.
Note that no one is more important than the other; they all carry significant advantages, and your business will thrive if you implement them. Aside from the strategies mentioned above, you could try sponsoring businesses in your locality and partnering with businesses parallel to yours. All will improve your brand image in the long run.