Outdoor hotel furniture is a vital component of any hotel's outdoor space. It can make or break the comfort and aesthetic appeal of an outdoor area, and can significantly affect a hotel's ability to attract and retain guests. In this article, we will discuss the importance of outdoor hotel furniture, the different types of outdoor hotel furniture available, and some tips for choosing the right outdoor furniture for your hotel.
The Importance of Outdoor Hotel Furniture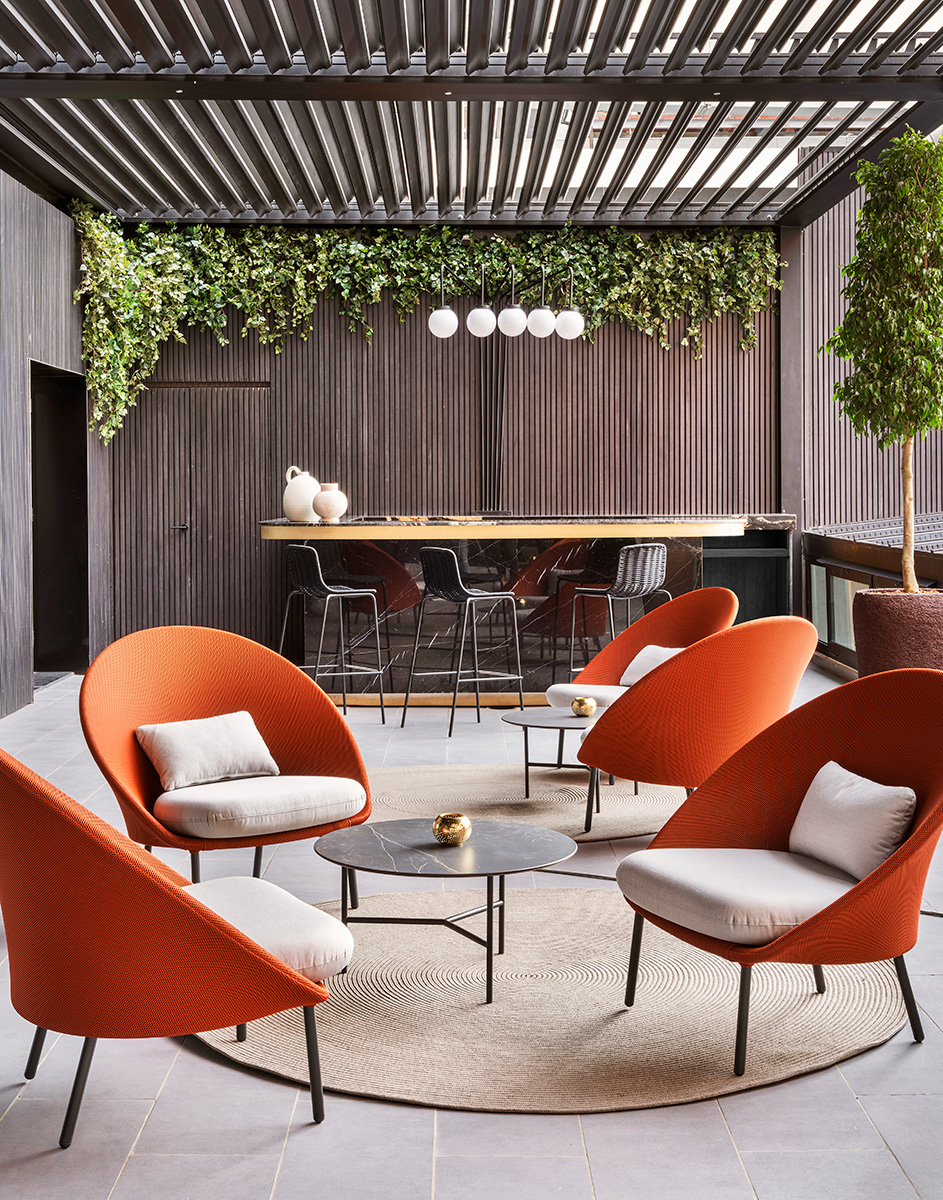 Outdoor hotel furniture is important for a number of reasons. First and foremost, it provides guests with a comfortable and attractive place to relax and enjoy the outdoors. Whether they are lounging by the pool or enjoying a meal on the patio, guests appreciate high-quality outdoor furniture that is comfortable and stylish.
In addition to providing comfort and style, outdoor hotel furniture can also help to create a welcoming atmosphere that encourages guests to linger and enjoy their stay. A well-designed outdoor space can help to differentiate a hotel from its competitors, and can give guests a reason to choose one hotel over another.
Finally, outdoor hotel furniture is an important investment for hotel owners and operators. High-quality furniture can last for many years, reducing the need for frequent replacements and saving money in the long run. Additionally, investing in high-quality furniture can help to increase the value of a hotel property, making it more attractive to potential buyers or investors.
Types of Outdoor Hotel Furniture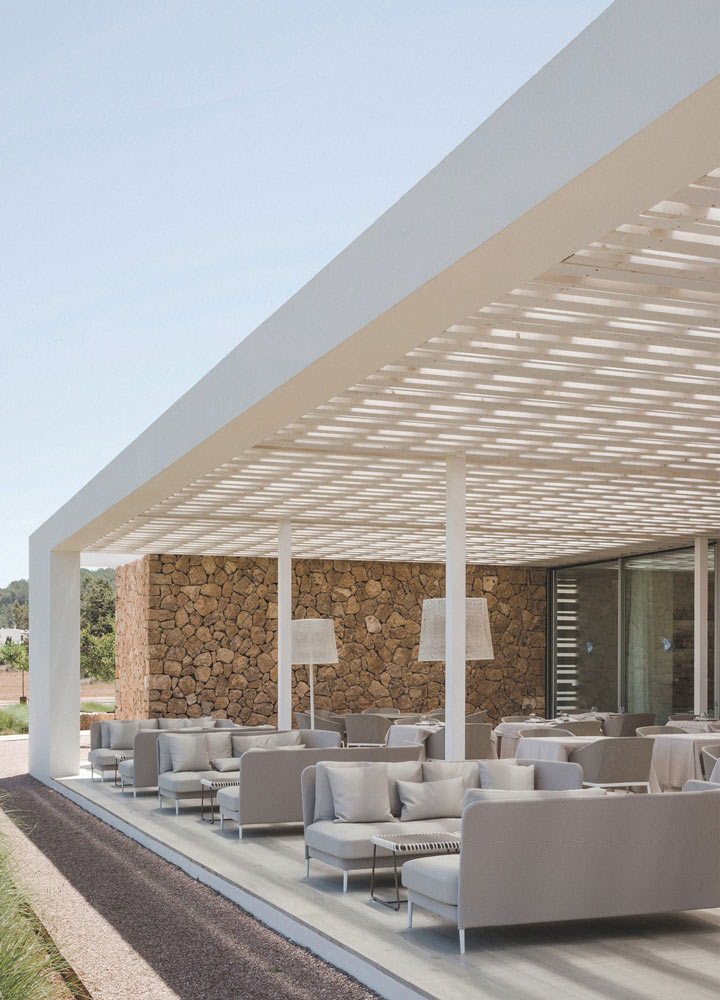 There are many different types of outdoor hotel furniture available, each with its own advantages and disadvantages. Some common types of outdoor hotel furniture include:
Lounge Chairs and Chaise Lounges: Lounge chairs and chaise lounges are popular choices for hotels with pools or other outdoor water features. They are typically made from materials that are resistant to water and sunlight, such as teak, aluminum, or resin wicker.
Dining Tables and Chairs: Outdoor restaurant furniture as dining tables and chairs are a must-have for hotels with restaurants or outdoor dining areas. They come in a wide variety of materials and styles, from traditional wooden tables and chairs to modern metal and glass designs.
Sofas and Sectionals: Outdoor sofas and sectionals are a great option for hotels with outdoor living spaces or lounges. They can be made from a variety of materials, including wicker, aluminum, and teak.
Umbrellas and Shade Structures: Umbrellas and shade structures are important for hotels located in sunny or hot climates. They can provide shade and protection from the sun, making outdoor spaces more comfortable for guests.
Accent Tables and Accessories: Accent tables and accessories, such as outdoor lamps, rugs, and pillows, can add the finishing touches to an outdoor space. They can help to create a cohesive design and make the space feel more inviting and comfortable.
Tips for Choosing Outdoor Hotel Furniture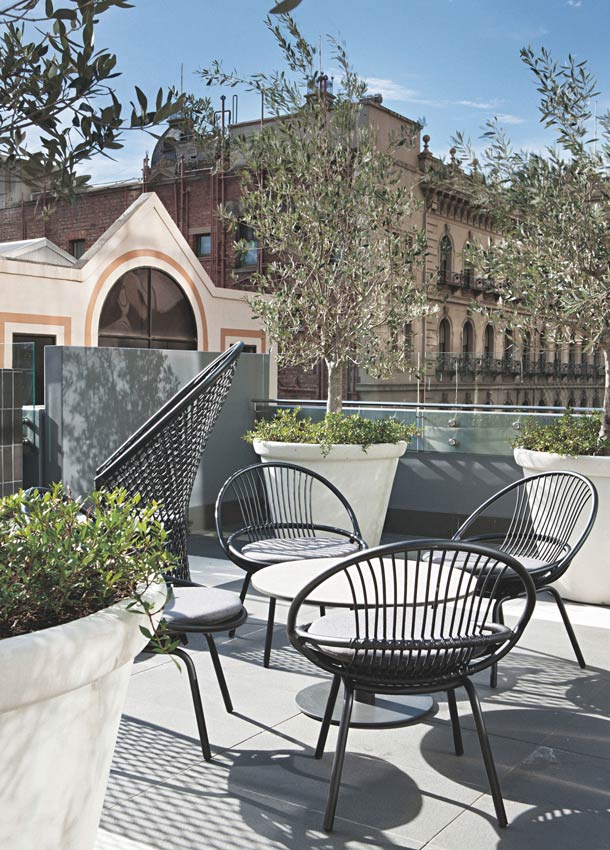 Choosing the right outdoor hotel furniture can be a daunting task. Here are a few tips to help you make the best choice for your hotel:
Consider Your Budget: Outdoor hotel furniture can range in price from a few hundred dollars to several thousand dollars per piece. Consider your budget and choose furniture that fits within your price range.
Think About Durability: Outdoor hotel furniture needs to be durable and resistant to the elements. Look for furniture made from materials that are designed to withstand sunlight, moisture, and temperature fluctuations.
Consider Comfort: Outdoor furniture should be comfortable and inviting. Choose furniture that is designed with ergonomics in mind, and consider adding cushions or pillows to make the space even more comfortable.
Choose a Style That Fits Your Brand: The style of your outdoor hotel furniture should fit with the overall brand and aesthetic of your hotel. If your hotel is modern and sleek, choose furniture with clean lines and contemporary materials. If your hotel is more traditional, then fitting furniture pieces for a boutique hotel concept is your choice.
Conclusion
Outdoor hotel furniture plays a crucial role in creating a comfortable and inviting atmosphere for guests. From poolside lounges to restaurant furniture seating, outdoor furniture is not only functional but also serves as a key component in creating an aesthetic appeal that enhances the overall guest experience. In this article, we'll explore the various types of outdoor hotel furniture and why it's essential to choose high-quality pieces that can withstand all outdoor conditions.