If you are an "aunt", a mom, or just an organizer geek, I'm pretty sure you don't want your kitchen, tabletop, refrigerator, and cabinet to be messy and unorganized. We have to admit it. Seeing an unorganized, untidy, messy kitchen gives us headaches. They look unpleasant, too. Now that pantries and fridge tours of celebrities and influencers are everywhere on social media, I know you are also wondering how to be that organized. Do you want to know their secrets? That is right! The secret to their organized pantry and fridge are kitchen storage containers!
Kitchen storage containers are mom's best friends! It's perfect for freezing meals or just for storing dry food and leftover food. Who doesn't want an airtight seal and microwavable storage? They are must finds and haves! But, most of these kinds are pricey. Do not be concerned! We are here to help you. We gathered 8 gorgeous yet affordable kitchen storage containers, by piece and by set, that you definitely won't regret buying.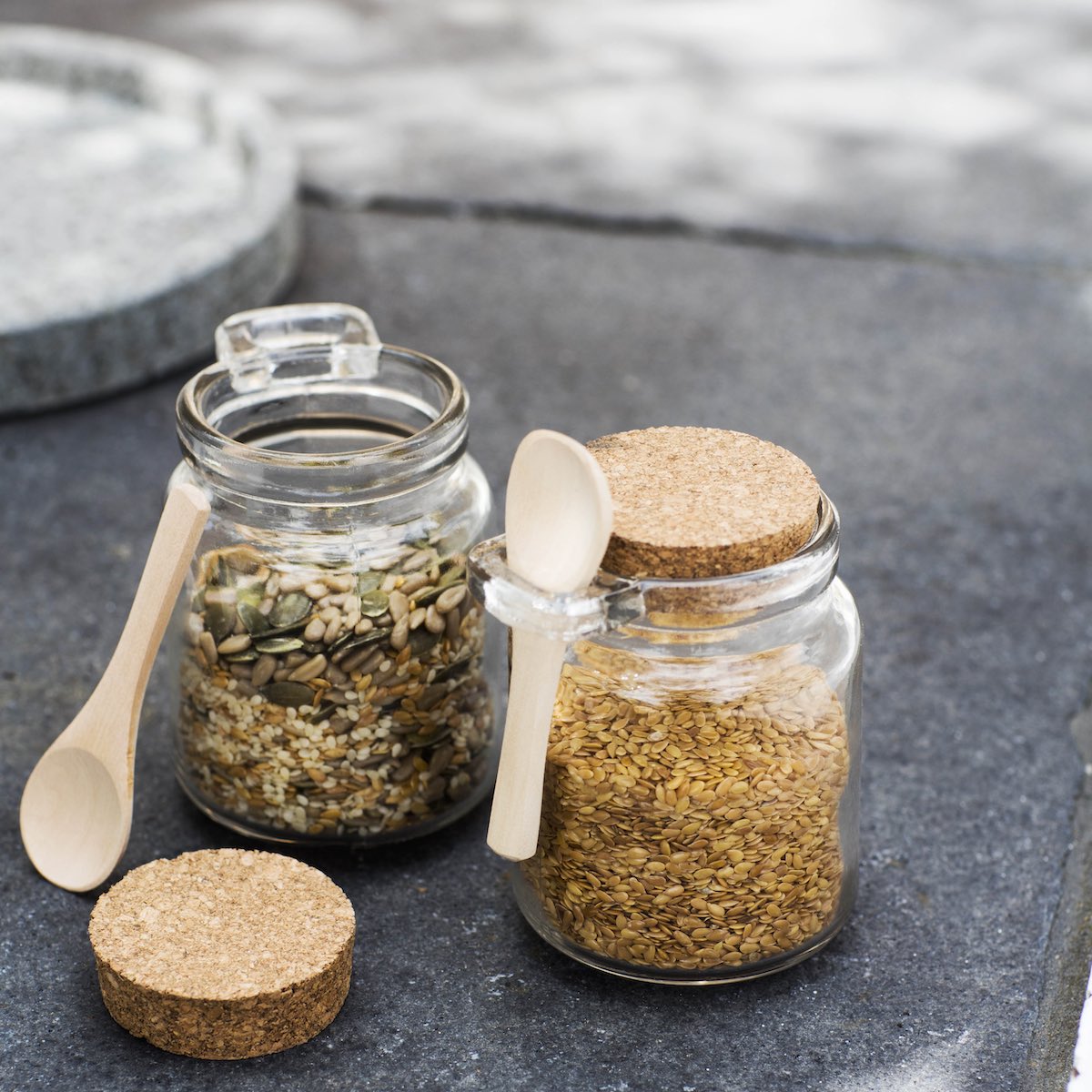 Rubbermaid Easy Find Vented Lids Storage Containers
If you are looking for space-saving, microwave-safe, and dishwasher-safe kitchen storage containers, you can't go wrong with this one. Rubbermaid made this with a built-in vent, which is microwave-friendly that It will prevent your food from splattering. This set contains 21 food containers with 21 lids, for a total of 42 pieces. No to plastic? Do not worry! Even if these food containers are made from plastic it is durable and thick. Perfect for everyday use.
Anchor Hocking Round Bulk Food Storage Containers
If you are the type of person when deciding on buying a food storage container will depend on the shape and color of the product, this is the one for you. This 13-pieces Anchor Hocking food storage container comes in four shades. Four containers in lime and mint lids, three containers in teal lids, and two containers in blue lids. It is made of glass which is why it is surely durable and can withstand several refrigerating and preheating in ovens. Unlike any other materials, this can last up to several years. Don't forget that it is much safer and eco-friendly. Another catch? You can carry meals, soups, and even salads to work with this Anchor Hocking food container.
Prep Solutions By Progressive Flour Keeper
Of course, we will not forget about dry food. Looking for storage for your sugar, salt, or flour? The Prep Solutions by Progressive container will have your back. It has a silicone seal for air-tight storage. It also comes with a leveling bar for accurate measurement. The Prep Solutions by Progressive is one of the stylish food containers in the market. So why not grab one? You can also store your oats, cereals, nuts, and beans. This storage container is a must-have for some celebrities.
OXO Good Grips Airtight POP Round Canister Set
Loving an airtight storage container? The OXO Good Grips 3-Piece Airtight POP Round Canister Set is what you are looking for. It is a three-piece set in different sizes. These are best for storing cereal, flour, sugar, pasta, rice, coffee, nuts, beans, and many more. You will surely love these as your food will last as long as you want because of its airtight seal. You can also use these for storing toys, toiletries, and stationery in your office area and your bathroom. Are you planning to use these with non-dry food? Do not worry. Even if you shake it or turn it upside down, it won't leak.
Oggi Square Glass Canister Set with Stainless Steel Screw-on Lids
These storage containers will probably take less room in your refrigerator, cabinet, or your tabletop. With these, you can store or keep your cookies, chips, cereals, and other food you like. Do not also forget that you can store your dry food with these classic-looking storage containers. With its classic and stylish design, for sure, you are going to buy these four-piece glass canister sets. You don't need to be problematic when cleaning and taking care of these containers. What you only need is to wipe these with a damp cloth.
Progressive Prepworks ProKeeper 6 Piece Set
Yes, you read it right. We have another storage container by Progressive International on the list. Their kitchen products and gadgets are known for stylish and unique designs. This six-piece container set is multi-purpose. This set includes containers for dry food like flour and sugar, spices, and even for storing your candies. Still not convinced? It is also airtight so you don't have to worry about the food you are going to store or keep because it will last long. Another catch! These six storage container sets are stackable so organizing your kitchen is just an easy thing to do.
Stasher 100% Silicone Reusable Food Bag
Of course, one of my favorite storage and also a bag is on the list. If you are not fond of storage containers, the Stasher 100% Silicone Reusable Food Bag is the one for you. You only need to pinch the seal, and that's it. Safe from leaking and perfect for storing. It is made of pure non-toxic platinum silicone that is safe for you to use and that will keep your food safe from being contaminated. You can also be part of saving our Mother Earth as this contributes to eliminating the use of plastic around the world.
Amazon Basics Glass 20-Piece Set Locking Lids Food Storage Containers
If you are looking for storage containers that look simple and basic, go for the Amazon Basics Glass Locking Lids Food Storage Containers. You will surely love these despite their simplicity. This twenty-piece set comes in rectangular, square, and round containers great for storing any food. Its locking lids have silicone that prevents your food, specifically soup and stew, from leaking. Don't worry. These storage containers are microwave-friendly. It is basic-looking yet with great quality.
Final Thoughts
These 8 storage containers are must-haves! They will keep your kitchen as tidy and organized as possible. At an affordable price with different purposes, you won't regret buying these containers. Kitchen storage containers come in various shapes, colors, and sizes but what makes them unique are their features. With these 8 storage containers, your life will be easier. So, what are you waiting for? Buy now and pick according to your preference.