Front door installation in Toronto is a great solution to help you improve your living conditions.
The main thing is to choose the right model and install it properly to make your interior look more aesthetic, and the house more comfortable and safe.
What Are the Most Popular Front Door Styles in Toronto?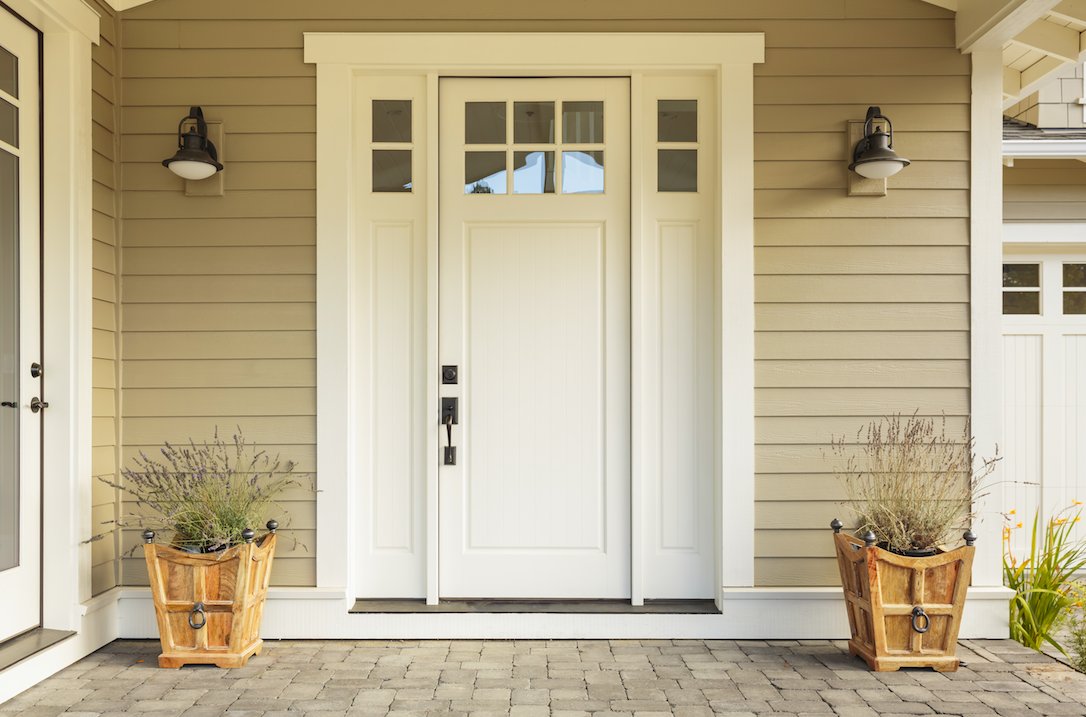 The choice of the perfect door for your home largely depends on:
Location of the door, i.e. where it is being installed
If you need a main entry door, pay attention to steel, vinyl, or fiberglass doors.
Today, the three most popular materials are steel, fiberglass, and vinyl.
Steel is one of the most popular and economical options. It offers the most strength and durability, does not crack, and does not deform.
Steel doors do not expand or contract, so they will always open smoothly, regardless of the weather outside and the season. They come in a variety of finishes and designs.
Fiberglass products can be even stronger than steel. However, such designs will cost more than steel and vinyl.
Fiberglass withstands temperature changes perfectly, is resistant to moisture, and is not susceptible to corrosion (which can happen to steel after several years of use).
This material is very reliable in terms of safety. They provide excellent insulation, allowing you to minimize the cost of heating the house, and enjoy a pleasant temperature all year round inside your home.
Vinyl door designs are the best value for money. There are many types of door styles, colors, and designs available to choose from.
Vinyl is resistant to deformation and mechanical damage easily withstands harsh temperature fluctuations and does not rot or deform.
Finish and other design elements
In addition to the classic style, there is a variety of color solutions, a large selection of locks and handles, additional panels and mini blinds, moldings, and other modifications that will help customize your door and make it unique.
This is important to ensure that door systems fit perfectly with the design of your interior and exterior.
We recommend that you consider your personal preferences and discuss them with the contractor. Among the companies doing front door installation in Toronto, we especially recommend Vinyl Light products.
There is a large selection of popular doors on the website of the company among which you will find the one that will beautify your home!
How to Choose the Right Size for the Front Door?
Standard door size is 28; 30; 32; 34 or 36 inches wide and 79.5 inches high.
If you need a product of other sizes, in other words, a non-standard door, it will quite obviously affect the price of the door.
To choose the right size of the front door it is always a good idea to do some measurements:
Measure the height and width of the door opening;
Measure the depth of the jamb;
Measure your existing front door's height and width. To get the most accurate reading, use your tape measure to get measurements across the top, middle and bottom of the door opening. If they vary slightly, select the shortest measurement as your final size.
By choosing Vinyl Light Windows & Doors, you can not worry about anything. The company specialists will make all measurements and select a suitable door system, as well as professionally perform its installation with perfect fit throughout the door opening.
The process of front door installation in Toronto is as follows:
After the craftsman takes all measurements, the old door is dismantled.
Then the doorway is prepared for the installation of the new door structure. The floor and walls should be leveled to avoid further distortions and warps.
New door installation, and finishing touches such as the installation of the crossbar and lock, sealing, and interior decoration.
It's done!
How Much Does It Cost to Install a Standard Front Door?
The cost of front door installation in Toronto is affected by:
1. The material you chose;
2. Door system size;
3. Configuration: single or double;
4. Glass (if any), color and size;
5. Color of the door;
6. Additional fittings and finishes;
7. Cost of contractor's services.
Below is the average cost of the standard design, without additional finishing.
For standard steel doors you have to pay $2500. Keep in mind that this is a rough estimate. The cheapest option can start from $500 and you can customize it up to $5000 or more.
As for fiberglass doors, their initial cost is $1500. On average, such a project will cost $2500-3500.
The cost can be calculated more precisely after you have chosen finishes, locks, and other optional components that should be included in the design of your front door.
Contact Vinyl Light Windows & Doors and you will get a free evaluation of your project. This will help to understand what material and style are preferred and how much money to allocate for this.
Here you will be helped to improve the exterior of your home, create the entrance of your dream, and make your dwelling more comfortable!