Post-Impressionist artist Paul Gaugin was living in isolation in Tahiti when he wrote that colour was the lingua-franca of dreams. Although he only found fame posthumously, his understanding of colour as a secret language of the unconscious has marked the world of art and design ever since. Subsequently, introducing the summer colour trends into our culture nowadays.
"Colour! What a deep and mysterious language, the language of dreams."
It's a theory that gains further traction when we consider what hues emerge during times of upheaval. Ever since the beginning of 2020, Chaplins digital and print feeds have been dominated by soft nudes — a comforting and restorative counterpoint to the frenzied global Zeitgeist.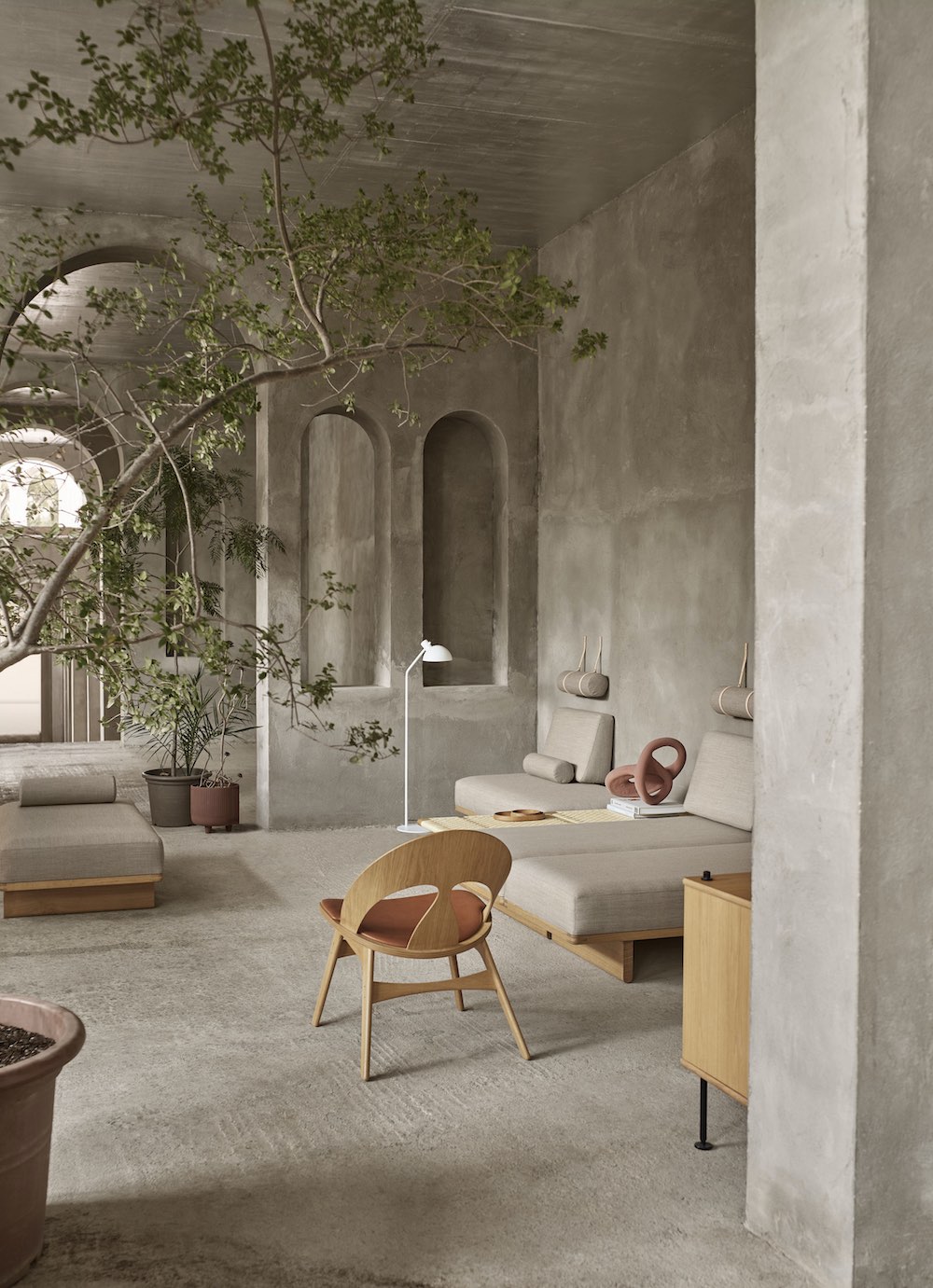 Daybed by Carl Hansen Son
It's a palette that's not without its controversies. Nude has long been associated with a fleshy peach tone — often at the expense of more diverse skin tones. In interiors, however, we're talking about not just one colour but a rich symphony of hues ranging from stonewashed oatmeal through to deepest caramel.
"The nude alone is well dressed…"
One of our favourite ways to think about nude palettes is as a springboard for tactile interiors. Versatile yet welcoming, they can be dressed up or down depending on the occasion. For an understated luxe look, consider incorporating creamy alabaster coffee tables and marble splashbacks.
Chaplins Furniture Duale Wardrobe
Nudes also have a natural affinity with traditionally organic materials such as bamboo, wicker and jute. As we each search for ways to live more sustainably, it makes sense that such a scheme would come back on our radar.
CHAPLINS Nimbus Mirrors Gravel Rug Androgyne Lounge Table by Menu
Our enduring affair with all things nude also speaks to a new desire to let materials speak for themselves. One clear example is the woollen Gravel Rug by MENU. Using nature as the starting point, designer Nina Bruun, shunned colour dyeing in favour of natural fibres in tonal hues. The result is a wonderfully cosy modern rug, that promises to add depth and tactility to any interior.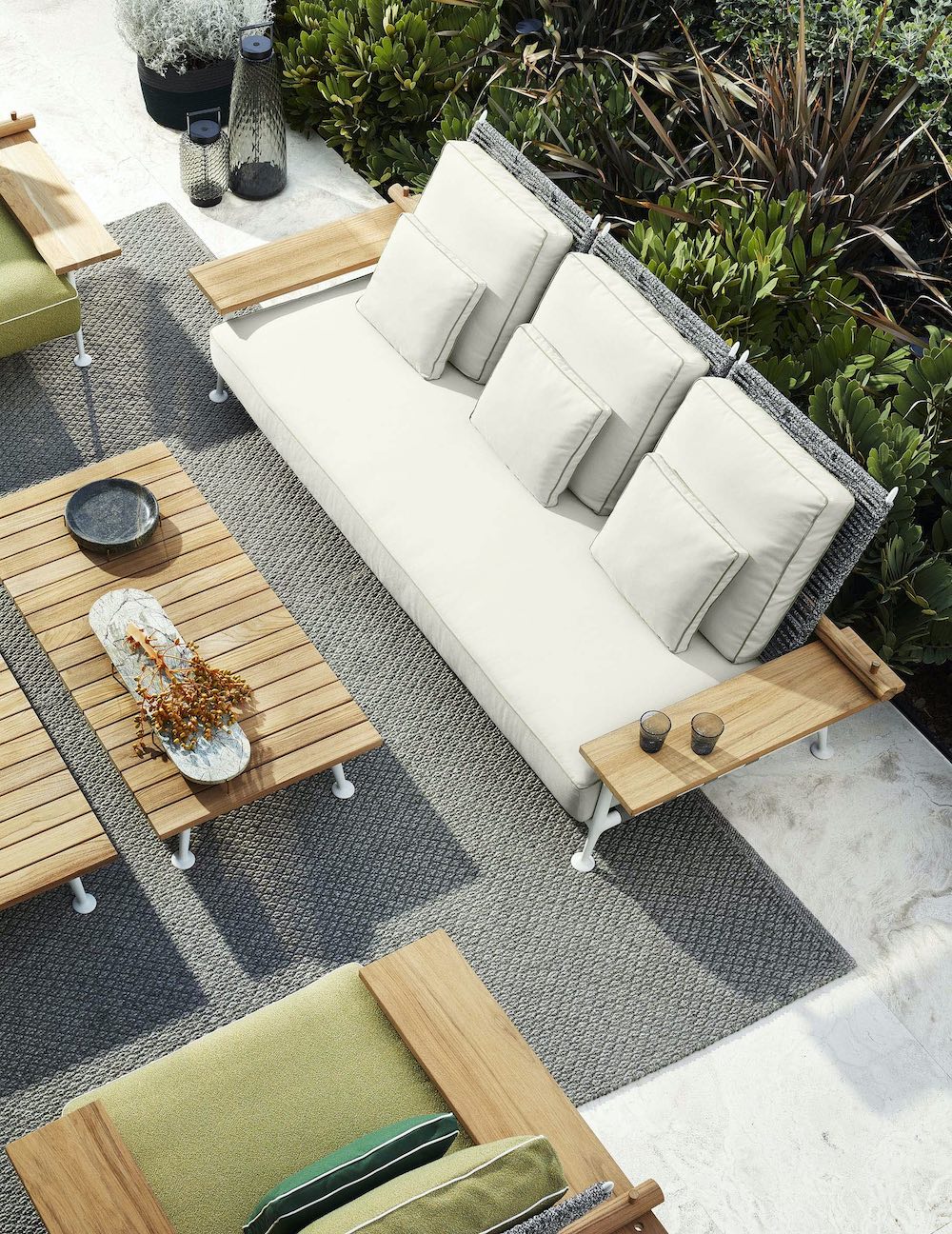 CHAPLINS Fenc E Nature Outdoor Sofa by Cassina
However, it's not just the Scandinavians who are hard at work rediscovering their roots. The Fence E Nature collection by Cassina is characterized by organic, almost primitive, forms and elements. Each backrest is handwoven using natural willow in an attempt to intimate the palette of Mother Nature.
Bat Lounge Chair with Swivel Base By Gubi
Seen through these lenses, it becomes clear that nude colour schemes are as much about aesthetics as they are about hope and vibrant summer colour trends. In sticking to soft earthy hues, they provide a visual exploration of a better, more heartwarming world — free from toxic materials and rooted in craftsmanship.
Chaplins live and breathe modern design. Whether it's a timeless icon by Arne Jacobsen or Patricia Urquiola's latest masterpiece, Chaplins consistently showcase and deliver the very best in style, quality and service to discerning clients in every region of the globe.
Chaplins remain as passionate about contemporary design and luxury living as when they first opened our doors 25 years ago, an enthusiasm shared by the vivacious clients.
Through their commitment to detail and insatiable pursuit of excellence, Chaplins have forged close partnerships with many top designers and brands that share our ethos of providing the very best in modern designer furniture.
This, together with their attention to delivering precisely what the client requires, has contributed to our international rise and formidable reputation as a one stop shop for breath-taking contemporary design.
Chaplins fervent belief in design without limits has lead us to introduce many international brands to the UK market. Chaplins aim to continue to drive design forward by showcasing the most avant-garde design houses in the world, all the while locating the exquisite products that meet the clients' needs for timeless yet contemporary interiors.