Camping is a great experience for kids, and all outdoor-loving parents who want to take their children with them know that a kid camping tent does wonder in getting them with the program.
It gives the kids a space that is their own, where they can play, read, color, entertain themselves and generally have fun. For children, there is nothing better than having their own tent when camping. It gives them the same fun that they have when they are playing in kids playhouse.
Children camping tents are a more flexible solution to wooden tents or having them stay in a regular boring tent. In this article, we shall discuss 4 of such enchanting children's tents where they can act out their magical adventures as well as stay secure.
Our Checklist
The best children camping tents focus on safety. This is especially important, seeing as it would be used outdoors. It should be made using mesh fabric which is a kid-safe material and aids ventilation.
Other factors to consider are;
• A large size (4 room tent)
• A child-friendly design with fun patterns and bright colors
• Must be easy to clean
• Lightweight and portable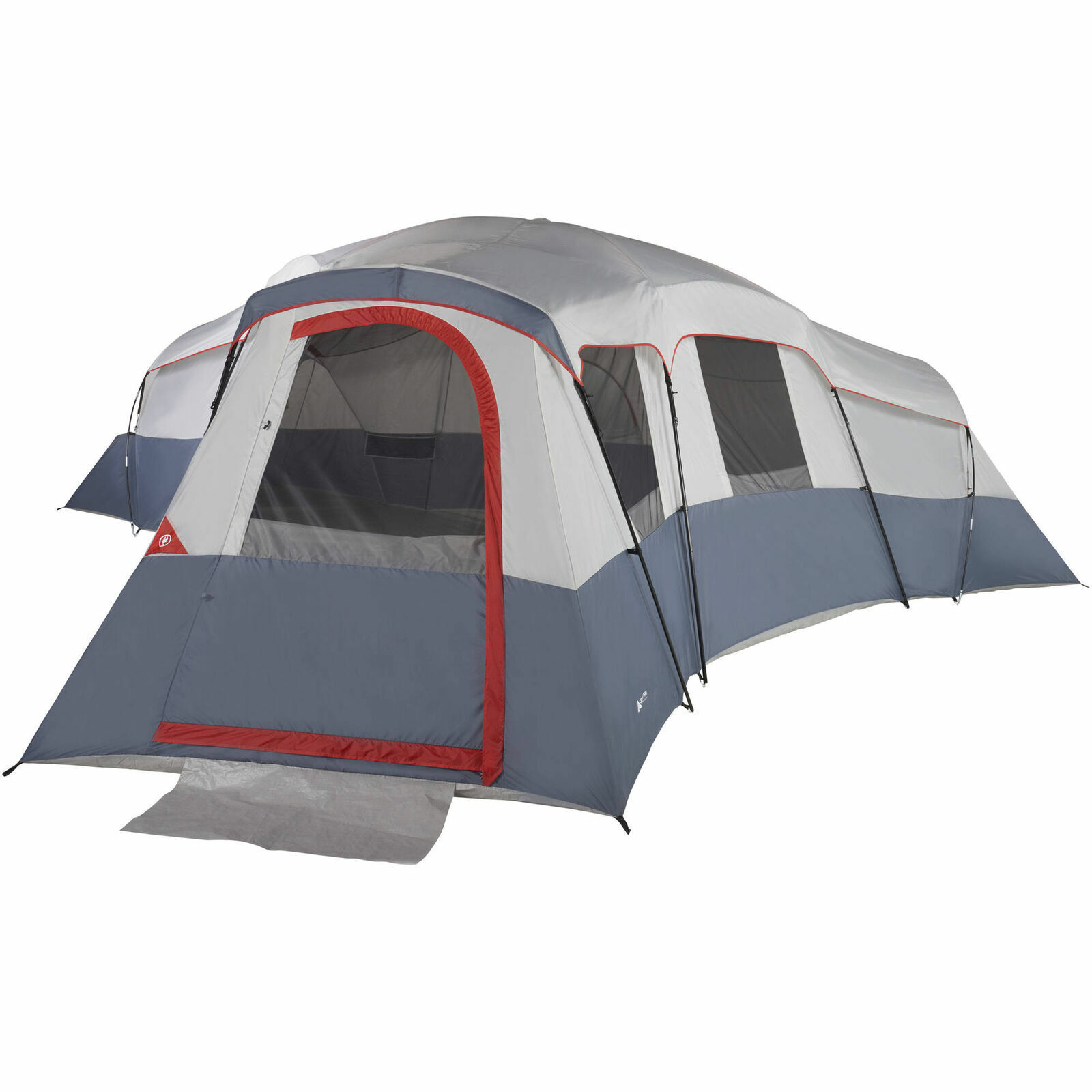 BEST 4 ROOM TENT FOR KIDS
GigaTent Cooper Boy Scouts Camping Tent
The perfect tent to introduce your children to camping. This 4-child camping tent is made from durable polyester and has a fly fabric to protect the kids from insects, ultraviolet damage, and the weather.
Its floor is waterproof polyethylene which protects your kids from moisture seeping into the tent from the floor. Its A-shape door has a dual zipper which makes opening and closing the tent a breeze. This great child camping tent is rounded up with having two fabric pockets for use in storing water bottles, the best camping dinnerware, small flashlights, as well as other camping necessities.
Alvantor Kids Outdoor Playhouse
This vibrant and colorful children camping tent gives your kids a place to play when camping. It is large enough to fit four children comfortably and contains a front and a back entrance. Its back entrance can append to a play tunnel for more fun!
Made using tough polyester material, it's able to withstand all dirt and be easily cleaned. It is incredibly lightweight – weighing less than 2 points- and comes with a special carrying case.
Argos Home Kids Play Tent
This children's camping tent is nice, sturdy, and easy to assemble and takedown. Its size is perfect for accommodating four children, and it has a beautiful woodland design on its nice,high-quality mesh fabric. Its doorway flap is just perfect for the kids as it can be tied open or shut.
With two beautifully positioned mesh windows, light enters this tent nicely, and it comes in other designs, bear, rainbow, and a princess design.
Cirkustält Children's Tent
With its colorful big top design, this children's tent is an amazing camping companion for the kids. It is lightweight, reasonably big, and so easy to set up.
Made using durable material to withstand outdoor play, this vibrantly decorated camping tent is just perfect for the kids with its UV-protected roof.
Your kids deserve the very best when they go camping, and the tents listed above are the best choices for children camping tent. Let your kids play, have fun, learn and create a great experience while camping. If you need more tips on camping with kids, visit campingspark.com for more information.