Arab celebrities are very picturesque and fond of taking their pictures (well who isn't). Some take pictures showing their awesome bodies while others are just showing off at the gym.
But each artist a certain ritual inside gyms , some of them deal professionally with difficult equipment and exercise, while others deal with exercises for the likes and shares. On the other hand some pictures are hysterical showing celebrities' inexperience and inability to cope with the exercise.
In this post we'll show you the most famous Arab celebrities exercising and you be the judge whether it looks professional or ridiculous.
Amr Diab
Amr Diab is associated with gym aerobics and lifting constantly, he loves sports, and is always shown maintaining his appearance and body fitness.
  Always professionally photographed at the gym Amr Diab doing his exercise and it is clearly the secret of his perpetual youth.
Ehab Tawfiq
  Some trending images of the artist Ehab Tawfiq exercising, but instead of that image being a source of praise from the public, social media sites are cynical of the artist.
Ahmed Ezz
The cute artist although has a slim figure but always in shape. we suspect he doesn't lift much but does good cardio to keep the stamina.
Shaaban Abdel Rehim
Folklore singer Shaaban Abdel-Rahim appeared in a very strange image that provoked ridicule and laughter among social media sites. Although Shaaban was pictured performing at the gym, but Shaaban never wore the appropriate clothing. On the contrary he was pictured wearing jerseys and pants, bracelets and gold watches .
Rania Youssef
  Artist Rania Youssef appeared inside the gym in full makeup, and turned it into a professional photo session, rather than the regular exercise.
Rahgeb Alama

One of the few celebrities who appeared really exercising inside the gym with the utmost seriousness and enthusiasm.
Haifa Wehbe
Haifa Wehbe appeared different views inside the gym, with the headphones on and standing next to the gym equipment but NOT exercising. The striking Haifa seems to be trying to draw attention rather than actually working out. Although her body DOES show she's good at what she's doing.
Mohamed Ramadan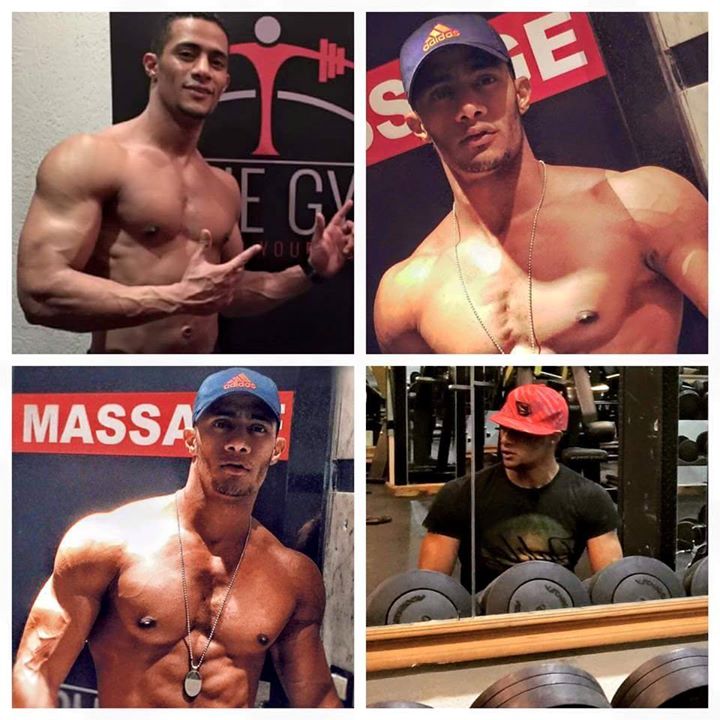 Neo artist Mohamed Ramadan is the rising Egyptian star these days. Several picture showed his ability to gain a strong body and bulky muscles. This can only be as a result of exercise after exercise. He is one of the few celebrities who have the ability to persevere to get the body limber and strong.
Tamer Hosny
Tamer's pictures appear as if he is pumping and doing some work but the results are 'eh'!
Nicole Saba
  She has the physique of a Lebanese model. She is hot and we know that. She can only be in shape if she's exercising.
Wafaa Amer
Well she does seem to be doing it for the pictures. Despite having no makeup on, but no sweat, average physique and non toned body showed the minimum workout she's been on.
Have more celebrities to share? leave in the comment section below…