Watches are the one accessory that has stood the test of time. Even in 2020, gentlemen everywhere take pride in wearing a beautiful watch. Due to smartphones, we may not rely on watches to tell the time as much as we used to, but they are still a symbol of elegance and class.
There are many reasons to wear a watch, it makes a good impression, you appear like you are disciplined, etc. If you are thinking of buying your first luxury watch, it is very easy to get confused among the thousands of options available. There are so many watch manufacturers and each has a huge catalog and claims their watches are the best.
In such a situation, it can be difficult for a newbie to make a decision. But worry not, here is a list of the 6 best, tried and tested, watches of 2020. Go through this blog and find your next watch!
Piaget Altiplano Ultimate Concept
Piaget is one of the leading watchmaking brands and is known for its ultra-thin watches. The Swiss brand launched the classic timepiece Altiplano Ultimate Concept in 2018. This concept model has set a record by coming on top of the list of "Best Watches of 2020" in Forbes.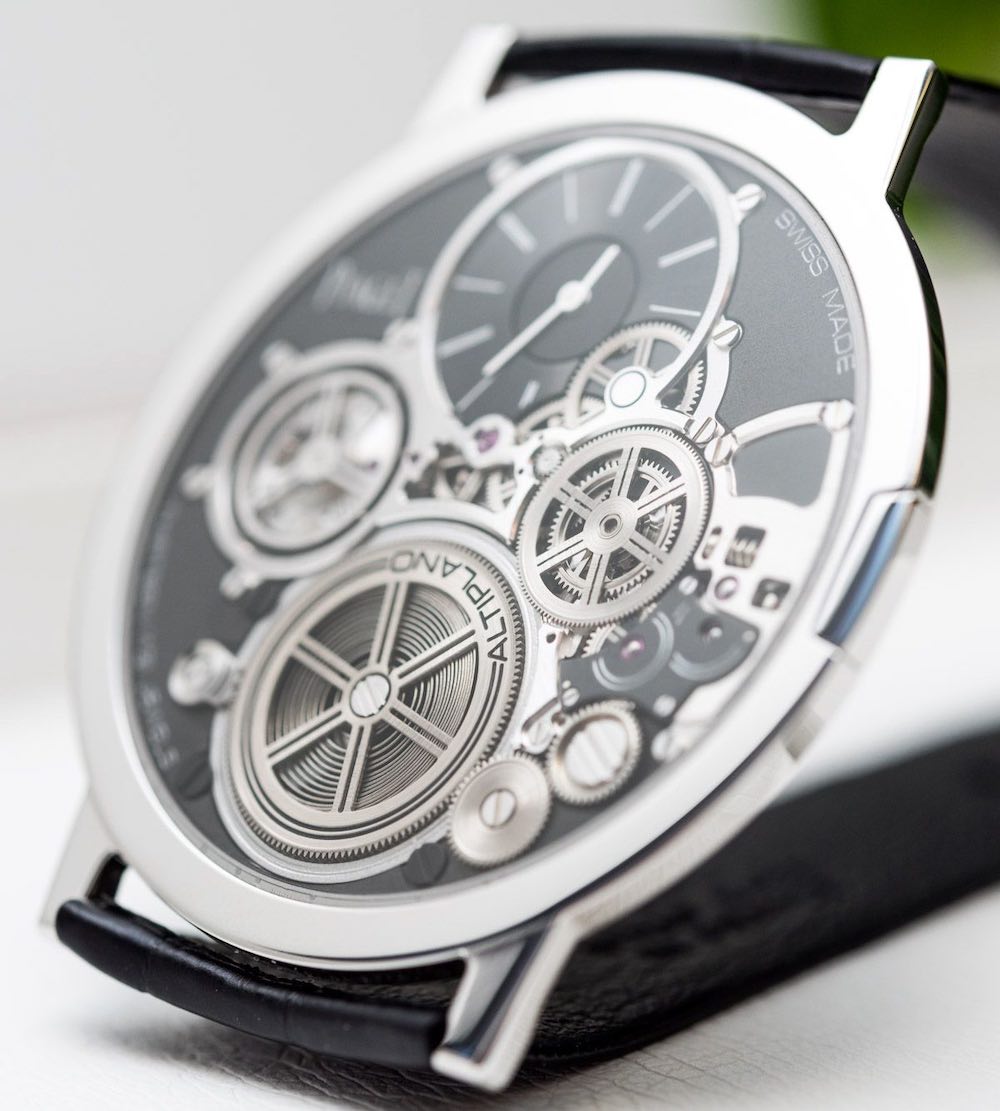 This ultra-thin timepiece is made up of a highly resistant cobalt-based alloy. The thickness of its sapphire crystal is 0.12mm. The strap of the watch is made up of alligator's skin and a blue textile, both are ultra-thin. The strap is lined with velvet calfskin and Kevlar that gives it a luxurious look.
Source: https://www.pinterest.com/pin/265712446749595300/
Panerai Submersible EcoPangaea Tourbillon GMT
This timepiece by Panerai is once in a lifetime kind of watch. The watch is exclusively made up of high quality, corrosion-resistant  50mm steel and has unidirectional movement.
The watch is water-resistant and can be used by the divers. The best part is that its strap is made up of recycled material. This watch is a one-time investment and you should take good care of it. But even if you end up breaking it, don't worry, you can buy Sofly Watch repair tools online very easily.
Source: https://www.pinterest.com/pin/485474034835614290/
Jaeger-LeCoultre Master Grande Tradition Grand Complication
This Jaeger watch is a combination of artistry and sophistication. This astronomical timepiece stands out due to its complicated yet very stylish design. The watch has three main functions; an orbital flying tourbillon, a minute repeater, and a celestial disc having a star chart on it showing the latitude of Jaeger-LeCoultre's headquarters in the Vallée de Joux.
The Sapphire crystal of the watch is soldered with crystal gongs and acts as an amplifier. Square profile gongs and trebuchet hammers are fitted in its minute repeater for better sound quality. These features make this watch a better choice for astronomers.
Source: https://www.pinterest.com/pin/262545853253065267/
A. Lange & Söhne Zeitwerk Minuter Repeater
This watch was introduced in 2015 and upgraded many times since. With the addition of many features, the newest version of this timepiece is definitely up to the mark to be listed in the best watches of 2020.
The watch is 44.2 mm thick and is made up of white gold and has a very pretty deep blue dial. It uses a double strike mechanism to indicate the time. The watch is equipped with two-minute discs and an hour ring to display the jumping numerals mechanism. Saying that this watch is beautifully proportioned and extremely fashionable would not be wrong.
Source: https://www.pinterest.com/pin/333547916145520728/
Yacht Club Moon & Tide by Portugieser
As the name indicates this IWC Portugieser watch shows the high and low tides. It has a sub-dial that forecasts the arrival of the next tide. For indicating spring tides, the watch is equipped with a double moon phase that gives information regarding the strength of current tides.
The watch is manufactured in-house with 82835 calibers. The metallic band of this watch gives it a very professional look. You can also use another watchband of your choice if you want a more informal attire. With this watch, you can keep yourself updated with tidal information along with time.
Source: https://www.pinterest.co.uk/pin/97531148169223406/
Montblanc 1858 Split Second Chronograph
With a history of making spectacular watches, Montblanc has not disappointed us with its newest version of the 1858 Split Second Chronograph. The watch has a really appealing look. The case of this vintage watch is 44mm thick and is made up of titanium.
The dial is made of gold and blue enamel. To give a contrast to the blue colored dial, orange and white-colored elements and numerals are fitted in it. Along with elements and numerals, a white telemeter is also fitted in the dial to give it a vintage touch.
Source: https://www.pinterest.com/pin/464644886554353688/
Conclusion
Now you have got an idea about some of the best watches that can work for a lifetime if looked after properly. The plus point is that all of the watches mentioned above have been listed by Forbes as the best watches of 2020.
If you want to pass on a family heirloom there is nothing better than a good luxury watch. Consider investing in a high-end watch that will hold a sentimental value for you. Investing in one luxury piece will be a timeless possession that you will cherish for decades.