Are you not sure what type of swimwear is best for you? To beat the blistering heat this summer, go through our guide to select the best mens swimwear for your body type.
Can you wear an ill-fitted suit, at your workplace or party? Of course not! Then why will you wear the swimsuit that doesn't look appealing to you? While selecting the swim shorts, you should consider your height, weight, and body type. Here are the different kinds of swimwear that you will be made available to you when you go for buying them.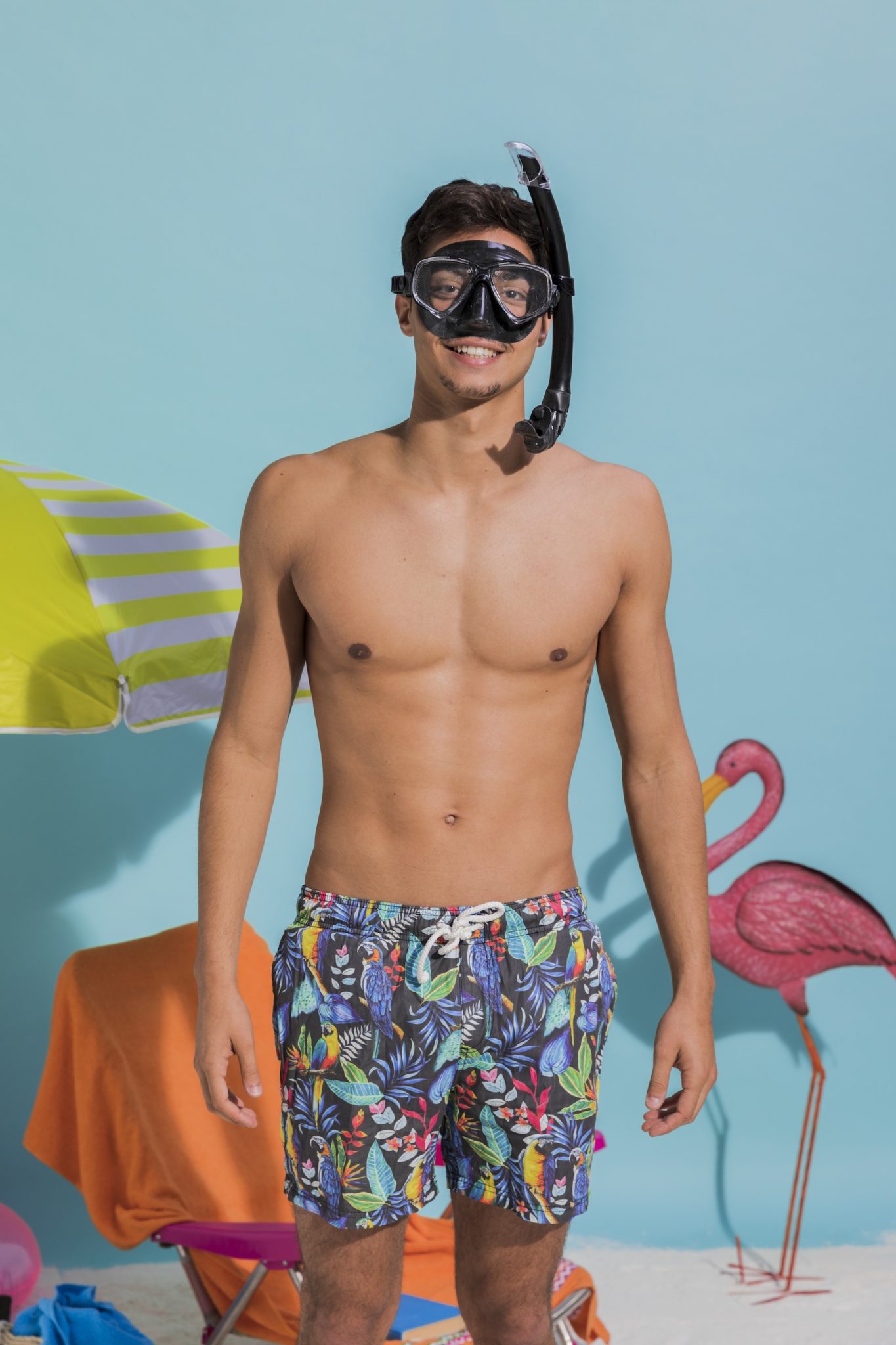 Swim Trunks
These are brief shorts that are becoming popular from the past many years. Trunks are a little longer than briefs and are suitable for training or leisure swimming. If you are short in height and are slim, then trunks are the best to buy. While opting for the specific brand and fabric or color of swim trunk, it would be wise if you look for Lululemon swim trunks review, to get the best pair for yourself.
Not many brands offer unique and great men's swim trunks, made of high-quality materials. For this reason, it's essential to know where to buy a pair of swim trunks with an original design and feel great on the skin. Comfort and style go hand by hand, so make sure you choose both for your next swimwear.
Swim trunks are made from light and fast drying fabric and have a tight-fitting lining inside them. You will get varied styles and design in this swimwear.
For short guys, the best trunks are, that reach the mid-thigh area. It provides an illusion of longer legs and also lets you flaunt your leg muscles.
Swim Briefs
Swim briefs are another type of swimwear that is popular among swimmers. These are also referred to as speedos. The tight and body-hugging swimwear's bares the thighs with a V-shaped front. Because of its simple designing and low resistance in the water, divers and swimmers prefer it over another swimsuit.
Guys even prefer wearing speedo's under long swim trunks for extra comfort and support. If you are thinking of buying swimwear for your competitive swimming, then swim briefs are recommended over other types.
Swim Jammers
This popular swimwear looks like cycling shorts. The skintight suit provides more coverage and is preferred by competitive swimmers and other athletes who do water sports. Usually, its length is from waist to a little above the knees.
While buying this swimwear ensure you are not purchasing the tight ones. They can restrict your movement while performing different strokes under the water if they are too tight. You will get a wide variety of jammers, but the pair that is designed to support muscle while swimming and reducing drag. You can even get chlorine resistant jammers with longer durability.
Swim Shorts
The length of swim shorts lays in-between jammers and trunks that stop around mid-thigh. These are comfortable to wear for more extended periods and create low drag during your swimming sessions. Made up of chlorine resistant fabric, the swimsuit is designed to last for longer.
Unlike briefs, these are cut straight and not at an angle, thus give you a boxy look with more coverage.
Factors That You Need To Consider While Buying Swimwear
When you buy a swimsuit, the length of the swimwear is an important feature that needs to be considered. Quite possible, that you find your preferred color and pattern. But if the length of the swim set is not perfect for your body type,it is advisable not to buy that pair. If your height is less than six feet, it would be best if you buy a pair that is above the knee. For guys above six feet, go for a swim dress with a length that runs free.
Finding the right fit is necessary, you should not be buying swimwear that is too loose and neither the one that is too tight. The tighter will make you uncomfortable while swimming by restricting your movements. Moreover, it is more revealing also. Select the one that fits nicely to you by providing you the utmost comfort with full movement.
Swimwear is not meant to be worn only for swimming in the pool; it can be used to be worn in the pool or beach party. So, it is necessary to select the piece that looks nice as per the occasion. Every event demands different gear, as competitive swimming demands of swim gear are different from doing water sports just for fun. So pick the pair that suits well the time.
Get the best swimwear for you after considering all the discussed factors.