A rapid pace sport on rugged terrain – Motocross racing is a sport for adrenaline junkies and those that are up for a challenge. Riders must dodge obstacles while taking on corners, slopes and changing road conditions at high speed.
Safety is very important in this sport and wearing the correct apparel is essential for preventing injury. Motocross clothing isn't only protective, it is also practical and stylish and is also worn off of the racetrack.
Motocross inspired outfits are one of the most popular fashion trends being sported by celebrities right now. The style is based on the gear worn by motocross racers during events, these garments are specially made for comfort, safety, and team representation.
Riders like Eli Tomac, Chase Sexton and Jason Anderson have become trend setters without even realizing it. Fans see their motocross gear during races and try to replicate it in their everyday looks, many top fashion outlets are now stocking high quality pieces in motocross styles.
Here, we explain some of the key fashion items needed for a motocross inspired look and give tips on how best to style them:
The classic motocross leather jacket
No motocross look is complete without leather and the leather jacket is synonymous with this style. Leather gives your look an overall edgier feel and is also a practical choice in cold or wet weather.
Men's motocross jackets most often come in an oversized boxy or bomber jacket fit. You can opt for a slightly more understated black color jacket or one with bright contrasting colors.
Various logos will be on the sleeves and front or back or the jacket in keeping with the sponsorship logos motocross riders wear during races. This is what makes motocross style jackets stand out against regular plan leather and bomber style jackets.
Biker jeans in slim or skinny fit
But what should you wear with your motocross leather jacket? Well, one of the best items to pair with this style jacket has to be biker jeans. Biker jeans are comfortable, practical and protective just like the jacket.
There are now many designer biker jeans to choose from, these are inspired by 60s and 70s fashion and often come in slim or skinny fit. Distressed denim and textured stitching also complements the overall motocross look.
There is no one color of biker jeans you have to stick to. Light or acid wash denim is great for a daytime look, perfect for casual occasions and sunny weather.
Whereas dark denim and faux black leather pants are ideal for day-to-evening looks and slightly dressier occasions. For a truly unique, stand out look, opt for jeans with pattern prints, side strips or embellishments.
Leather look boots or sneakers
Now to complete the look you will need the right footwear and leather style boots are one great option to try. Boots look best with skinny fit or slim jeans, as these styles taper in at the ankle, and are both functional and on-trend.
Black leather or faux leather is a striking look, and you can find either lace up or slip on boots depending on your preference. But what if boots just really aren't your style? Well fortunately, motocross inspired jackets and jeans also pair well with sneakers for a sporty, casual and comfortable look.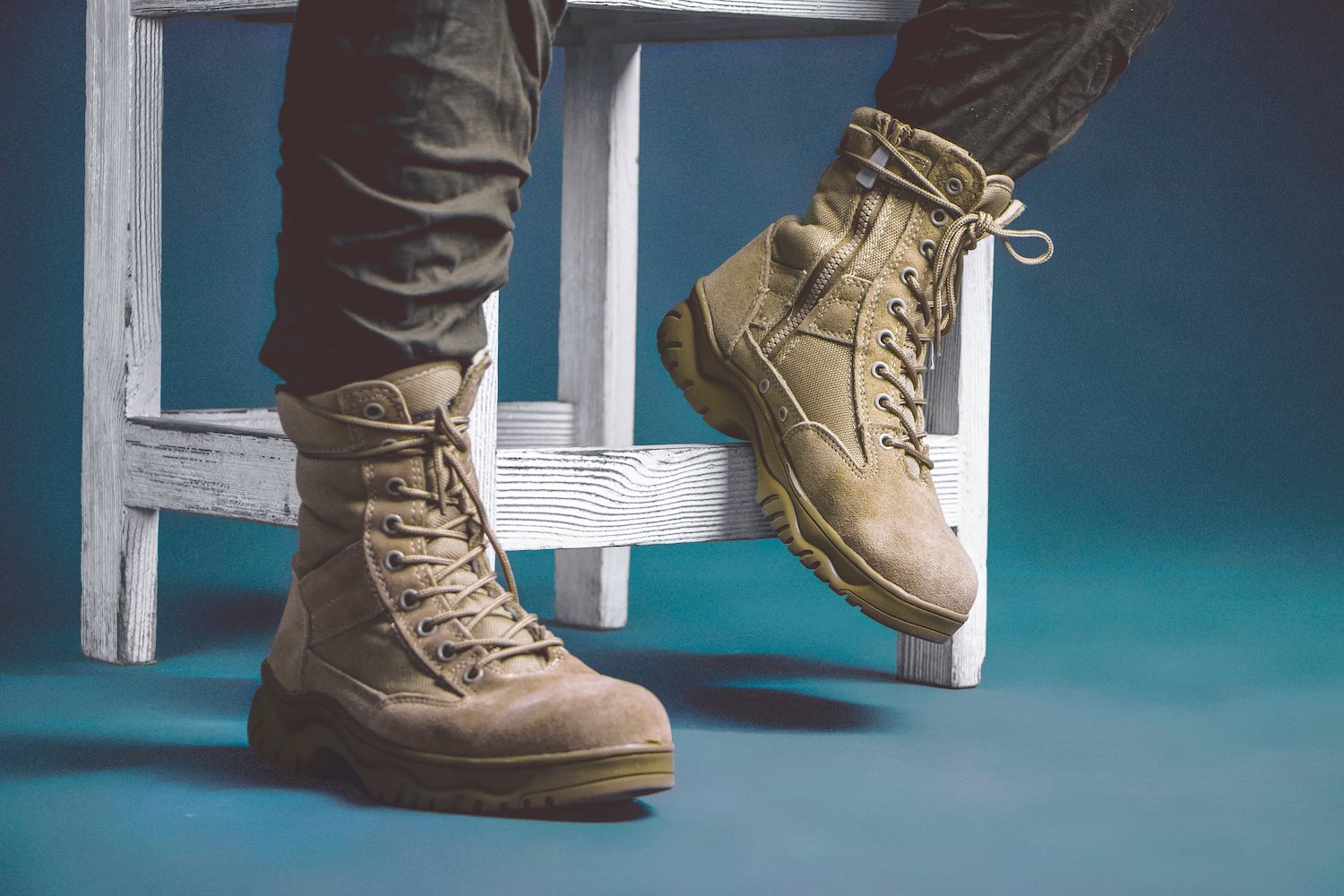 You do not need to look like a fully kitted out motocross rider to embrace motocross style, instead you can pick out the elements you like best. Just remember that key aspects of motocross style include functionality, comfort and hard-wearing materials that can withstand weather and rough activities.