The all new sustainably produced bamboo range of socks designed specifically for the Australian market will be launching at the end of September.
These socks are made with the same supremely comfortable, super-stretchy, odour-free and bacteria-free bamboo as Sexy Socks' existing range, but have an uniquely Australian feel.
"We wanted to created something that was specific to the Australian market,"
says founder and CEO Dave Hutchison.
"It had to be something that anyone visiting our stores in Australia – whether tourists or locals – would want to take home with them. But not the usual "kitch" touristy type socks you see everywhere.We wanted to create a product that spoke directly to our customers about something that made them think about Australia every time they put them on."
The mission behind Sexy Socks is to provide a pair of school socks to every child in South Africa who doesn't have a pair to wear because of the scale of poverty and unemployment there. Caryn Hanley, Managing Director of Buxton Hanley – Sexy Socks exclusive distributors in Australia and New Zealand – says her and Dave have spoken at length about whether that mission should be adapted for the Australian market.
"At the end of the day, we just couldn't get past the fact the poverty levels in South Africa are so extreme and the need so great that it didn't make sense to try and do the same thing here.The beauty of the Australia range is that it allows you to buy something uniquely Australian, knowing you are having a direct impact on a child's life on the other side of the world".
School socks as Kite Rite Direct Afo Socks are delivered to various areas throughout the year, in what Hutchison and his crew call "Sock Drops". Sexy Socks use these sock drops as an opportunity to talk to children about the importance of education and how they too can make a difference in the world. "If I can get through to just one of those children, it will all be worth it," says Hutchison.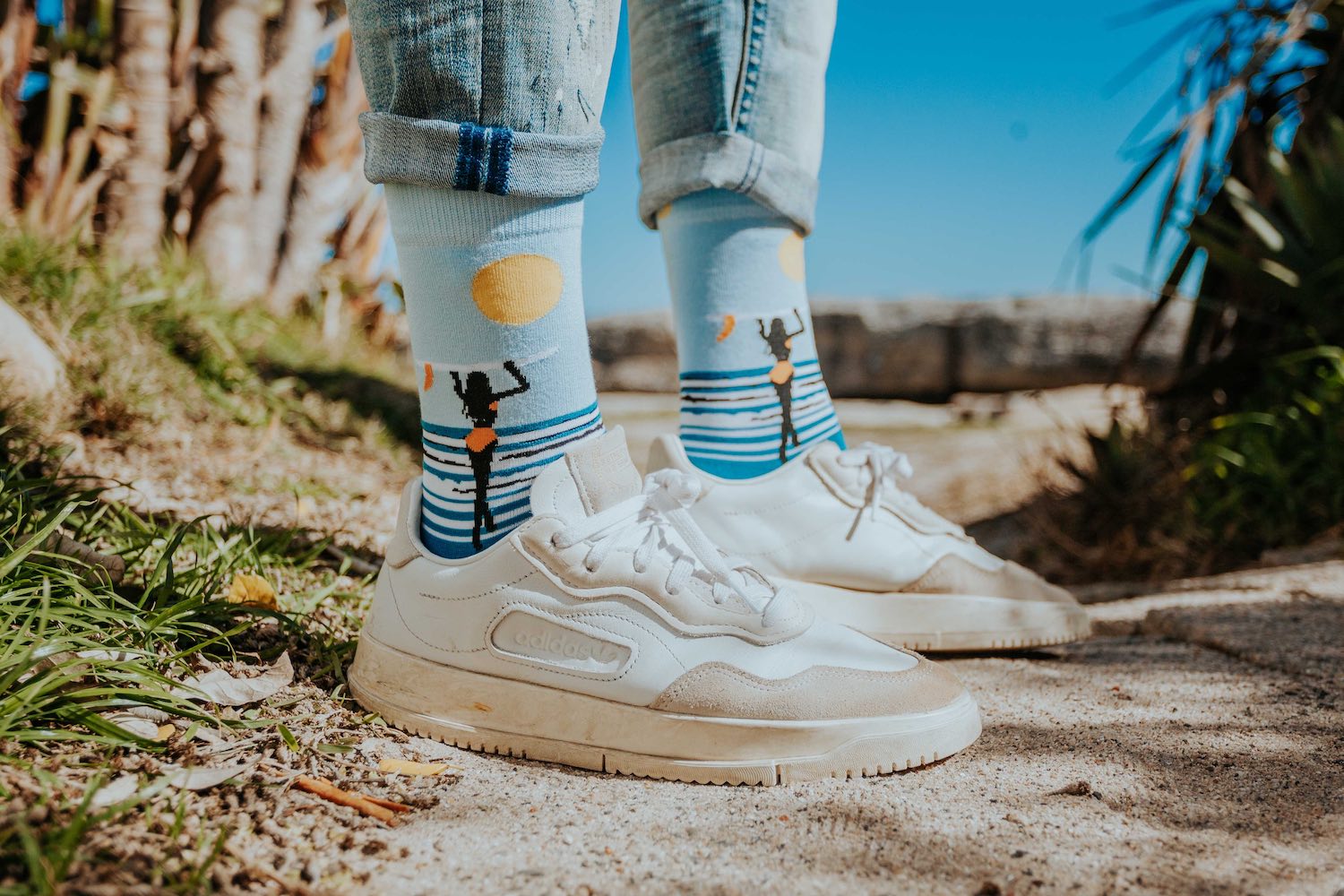 Originally scheduled for release in April, the production of the range was thwarted by the severe lockdown imposed in South Africa, where many factories were forced to remain closed for almost 4 months.
"We are very excited about this range. The designs are classy and capture a combination of Australian icons and aspects of life that are unique to or very much a part of our country"
says Hanley.
The range is launching in time for the Festive season, and is a great gift option for those who are passionate about sustainability, slow fashion and giving back.
There are more designs in the pipeline. "Our goal is to respond to whatever our customers need," says Hutchison. "We will talk to our customers and use that feedback to develop the range further".
There are other exciting products planned too – including an amazing underwear range. " I mean, who doesn't like matching socks and jocks?" he says.
Check them out on Buxton Hanley website and tell us what you think.