Spring is finally rolling back around in the rotation of seasons. One thing never disappoints during this season is the chance to dress in an entirely new set of clothing. Often used as a symbol for resurrection, inspiration, and revival, this season is the ideal opportunity you've been waiting for to reinvent yourself. Take the chance to dress however you like it, and make sure you look great, regardless of style.
With modern streetwear fashion, it's simple to be comfortable and chic at the same time. Men's fashion was often seen as limited in options, but no more. Spring 2022 offers a breath of fresh air to the worldwide fashion industry, featuring some of the most prominent labels introducing entirely new, exciting designs. Don't miss out on looking incredible, attracting positive attention, and feeling good and self-confident this Spring, by checking out the items below.
Back to the classics
Despite the sunny demeanor, Spring has a bite temperature-wise. Avoiding this temperate grudge from nature isn't easy, but fortunately, the reality of the matter is that it creates the perfect opportunity for wearing the world's most comforting and enjoyable article of clothing: hoodies! Not only are they perfect to wear regardless of weather, but there are dozens of unique, stylish labels and brands to choose from. Pick the design closest to your heart if you'd like to express your unique sense of style—or take this advice to heart if you'd like to impress others!
With the Champion x Supreme collaborations, all doors to the world of fashion will stand open before you. Mixing the old and the new, the classic and the stylish, the retro and the modern, this collaboration introduces the excellence of classic designs to a modern, fresh audience. Enjoy the sovereignty that comes with knowing your clothes have stood the test of time.
Beyond that, support a classic, all-American favorite label, that has been given back the chance to shine in the spotlight thanks to Supreme. The hoodies are especially warm, comfortable, stylish without being over-stylized. Perfect for pieces that add on, rather than hog all the spotlight.
Right shoes for the job
It's no secret sneakers have single-handedly carried the streetwear fashion current, from its infancy. A good pair of sneakers is a must for any fashion enthusiast currently, and there's nothing better than a good pair of Off-Whites. Particularly, the Off-White Hyperdunks are just what you need to start your Spring off right. Despite not being particularly new, they've excelled thanks to their sheer uniqueness and versatility. The fashionable, ethereal design simply can't go out of fashion!
A high-quality pair of Off-Whites will add to your outfit an incredible style. The notion that these sneakers are only good for the sport is far too limiting. It's true, they're fantastic on the court or when doing any physical activity, from running to football, as their form is both light and effective. But that's not all they do—as all the while, they can be, and have been taken to high-class events. They're a symbol of status, efficiency, and a modern lifestyle. Enjoy the respect you deserve, when wearing a pair of Hyperdunks of your own.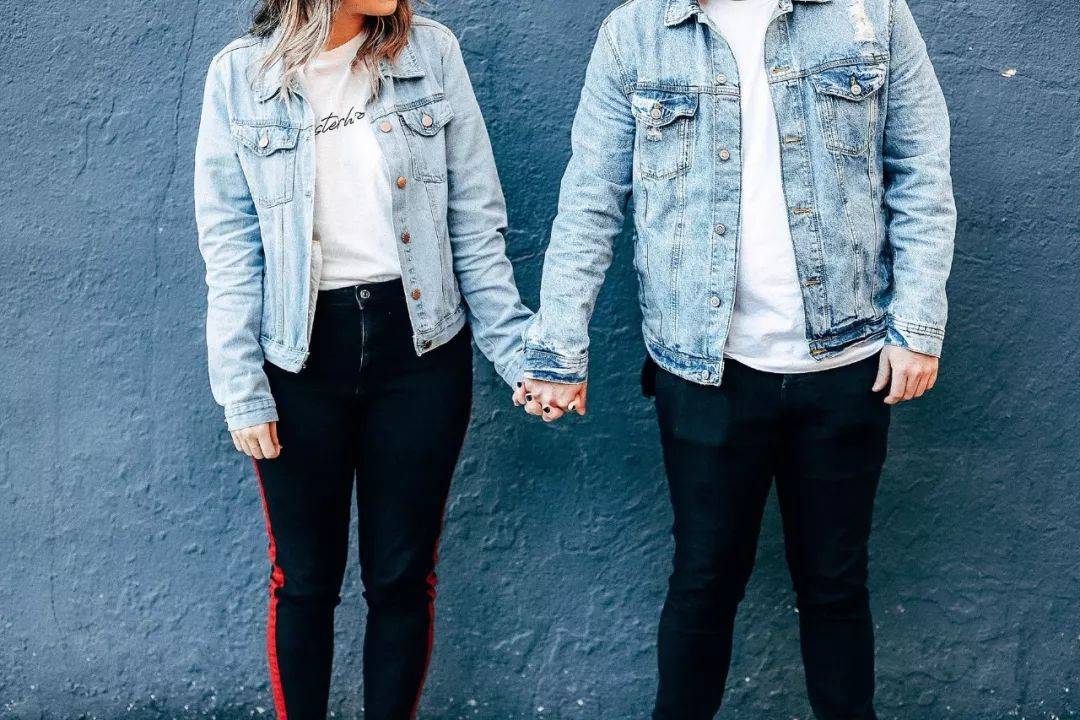 Denim season
The warmer season comes with one crucial advantage over winter: denim. Open your closet, take out all your favorite pairs of jeans, and especially the Supreme denim jackets that you've been leaving out of the limelight for too long. This season, denim's back—and it's stronger than ever. Not traditionally thought of as a high-class fabric, it remains one of the most usable fabrics to date, both to look great and be practical. Fortunately, by mixing and matching, it's easy to create outfits around your one-of-a-kind denim jacket! Even better, with high-class collaborations and companies like Supreme, Gucci, and even LV being behind some of humanity's best denim pieces, there's no better time to wear your denim clothes with pride.
Crucially, the Supreme denim jackets come in a variety of colors, making outfit selection even easier. Denim is meant to be a comfortable, light, and pleasant experience, an easy decision to pick up, and a fallback option that will never disappoint. However, this Spring it is so, so much more. Try it, if you're a denim skeptic, you'll see for yourself the newfound appreciation most people have for denim.
Thanks to its fabric, it will keep you warm, without letting you overheat during warmer periods while keeping the worst of the chill at bay during the cold hours of the morning or evening. In short, a perfect choice for the season, both temperature-, and fashion-wise!
All that, and more
Wondering where to get all these things for cheap? Looking for ways to create your dream outfit, without worrying about your bank account. Finances might be rocky these days, but Blvcks' prices stay the same! Blvcks is one of the premier online shopping resources for high-quality replica clothing. Replicas are near-identical copies of existing designs that aren't necessarily manufactured by the original company. All it does is give the power of choice back to you.
By avoiding manufactured scarcity scenarios, or high starting prices, replicas open you up to the option of owning high-class designs for cheap. Afford your sense of fashion this Spring, with the help of Blvcks! When looking through the options before you, consider this online shop. Not only does it have an immense selection of clothes to choose from, regardless of the current season, but they can also all be purchased within a few clicks, and likely delivered directly to your door in a month. All for affordable price ranges.
Also, even so-called experts in detecting replicas can't tell them apart from the original, most of the time. That's how well made they are, especially considering the excellent fabric quality.
Look your best this Spring season and meet with people in real life by showing them a part of you they might not expect. Who knows what the future may bring? Stay cool, and dress cooler!