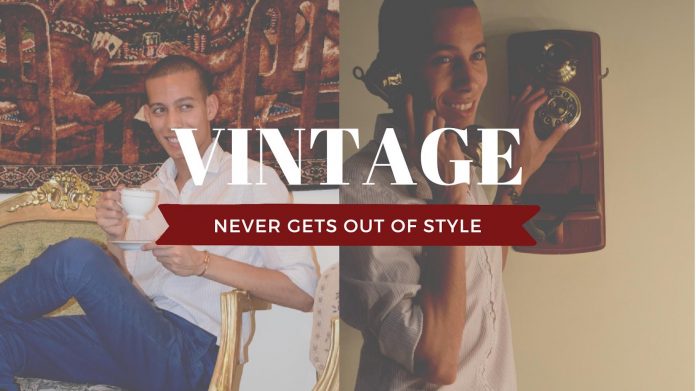 As a blogger I should always be following the trend and look modern as much as I can, yet this didn't stop me from having the classic master pieces in my wardrobe, my furniture, my collectables even my next car is gonna be a Vintage Mercedes.
Vintage never gets out of style it's actually timeless and so you can invest in the classic pieces and your kids might take them one day, it shows how classy and chic you are without even speaking even in your attitude.
I actually started to put on my schedule visits for vintage and historic places around the city and even during my next trip, so don't always look for the modern and cool pieces sometimes Geek is the new Chic or as always!
Outfit:
Shirt: Valentino
Pant: Zara
Belt: Ted Baker
Bracelet:Cartier