Summer is the official time for fun and excitement, and it helps you to dress in the most appropriate manner. Want to dress differently and also look trendy? Go for something that truly peps up your look. And if you thought it cannot be leather jackets, perhaps you're wrong.
Rejoice, now you can wear your favorite men's leather jackets in summer as well! You will be pleasantly surprised to learn that the leather jacket is a great way to make your style statement this summer. There are so many unique and trendy styles available to you in lightweight and summer cool designs.
More Reasons to Wear a Leather Jacket this Summer
Summer is great for long drives, parties, and all other things you want to enjoy in the outdoors. However, with most of the stuff going on in the outdoors, you have to be extra careful with your style and fashion.
Leather jackets indeed exude masculine vibes, and now you can make the most of trending designs if you want to buy a  men's leather jacket you can wear in the summertime.  The good news is that the leather jackets are no longer reserved for winters.
With the open blue skies and clear weather inviting the motorcyclists to hit the roads, the leather jackets and vests will be the most favorite outerwear for the riders in these times.
So much so that even if it 85० outside, you will spot a motorcyclist wearing his signature leather jacket. This is due to the high level of protection the leather jacket offers to the riders in comparison to denim.
However, even if you are not a rider, a leather jacket will still serve you very well. Most leather jackets are made keeping the season in mind. For example, the summer leather jackets will fit your skin more closely; the lining will be made from breathable, moisture-wicking, and ultralight weight natural material fabric. In some cases, leather jackets may not feature lining to make them function as your second skin.
And What's More?
The best part of buying leather jackets with thin lining is that you can use them in the fall and winters as well. How? Just layer with knitted sweaters or sweatshirts and you are packed up to go.
The leather jackets for men that you buy in summers will also be your stylish outerwear in the winters. You only need a bit of flair and the right attitude to do it.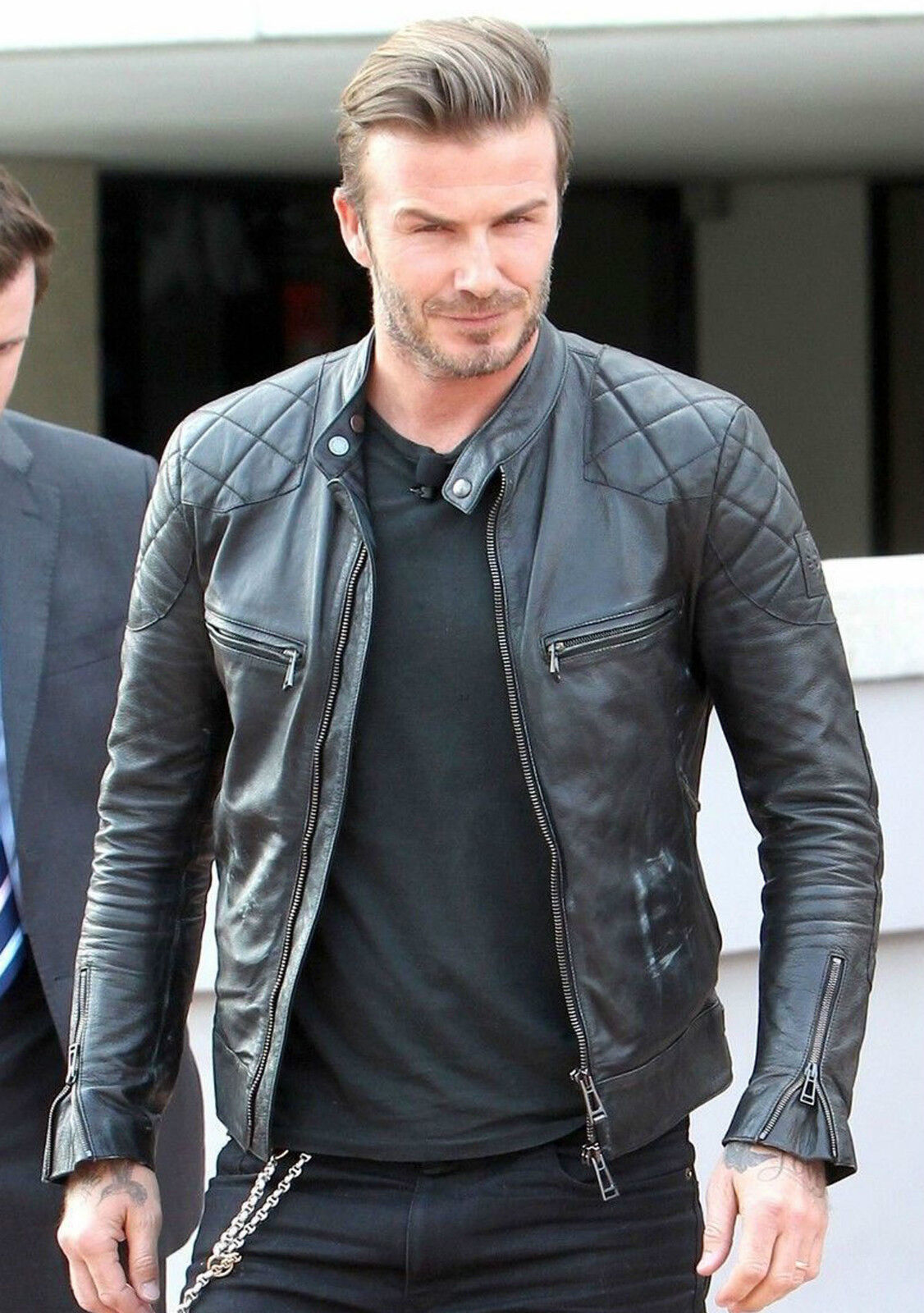 Once you buy a premium quality leather jacket in summer, rest assured it will be the best and long-lasting choice staying with for a lifetime. You can wear it a hundred times in a year; still, it will go on and on.
All you need is a little care for cleaning it and conditioning it. Use spot cleaning with a mild soapy solution for spot cleaning fr spills. For greasy stains, use talcum or corn starch to absorb away the grime or oil. Always test the cleaning solution in hidden parts of the jacket to check if it leaves any permanent discoloration or damage.
Stand-out benefits of a Leather Jacket in Summer
A leather jacket is an excellent alternative for a blazer. You will be all nice and reasonably snug in the office indoors if colleagues have set temperatures too low on the HVAC. It makes complete sense to wear a men's leather jacket at all times of the year!
During your evening strolls in the summers, things can go on the colder side after the sun sets; a summer leather jacket will come in handy to keep you comfortable and lend a feeling of protection. Of course, you'll be looking stylish.
How can you get Summer Leather Jackets for your Wardrobe?
Check on the internet for the summer leather jacket collection. You can shop for a men's leather jacket in premium quality by reaching out to top-notch jacket sellers online.
Spot some reputable leather jacket manufacturers offering custom-made jackets. Now, place an order that should be made from thin leather (goatskin leather) and have a natural summer fabric lining. Choose colors you like to wear in the season. The bright summer times are a perfect time to experiment with colors (go for choices other than black or brown) like red, yellow, dark blue, or others.

Noteworthy Style Tips
Keep in mind to wear the leather jacket in unzipped (open front) style in the summers, and you are good to hit the style road while keeping cool.
A leather baseball jacket and a sleeveless leather jacket vest with the open front is a rage these days. You can find these styles at leading leather jacket manufacturers and sellers online.
Conclusion
Gone are the days when leather jackets were just winter's game. Now, by making the appropriate choices from the range of summer-specific designs of leather outerwear for men, you can make the ultimate style statement on all occasions. Grab your summer leather jackets, and make sure you are prepared to make the most of all the fun activities summer has to offer.