Trick or sweet! With Halloween just around the corner, it's the perfect time to add some festive seasonal sweets to your restaurant's dessert menu.
The flavors and imagery associated with Halloween transition beautifully to all sorts of sweets, from sophisticated layered desserts and cakes to kid-friendly candy-themed treats. Need a little direction? Keep reading for some great Halloween dessert ideas:
Candy Corn Parfaits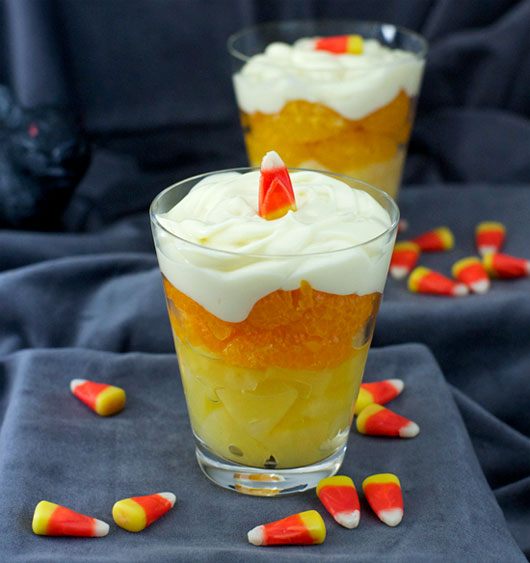 Candy corn is one of the most visually iconic symbols of Halloween. However, not everyone is crazy about its sugary-sweet flavor. If you love the look of the classic candy but want to give your customers a more sophisticated dessert, candy corn parfaits are the perfect solution.
This simple recipe features parfait cups with stacked layers of vanilla ice cream, orange sherbet, and lemon sorbet. The three distinct layers resemble candy corn, but flavor-wise, it's more like a creamsicle.
From a restaurant standpoint, there's a lot to love about this dessert. It's inexpensive and easy to make in advance, but it makes for a stunning presentation. Customers will love this addition to your Halloween menu — and they'll love sharing pics of it on Instagram! If you want to design a spooky menu to showcase your Halloween specials, it's never been easier than with DIY template design services like MustHaveMenus.
Chocolate Spider Web Cake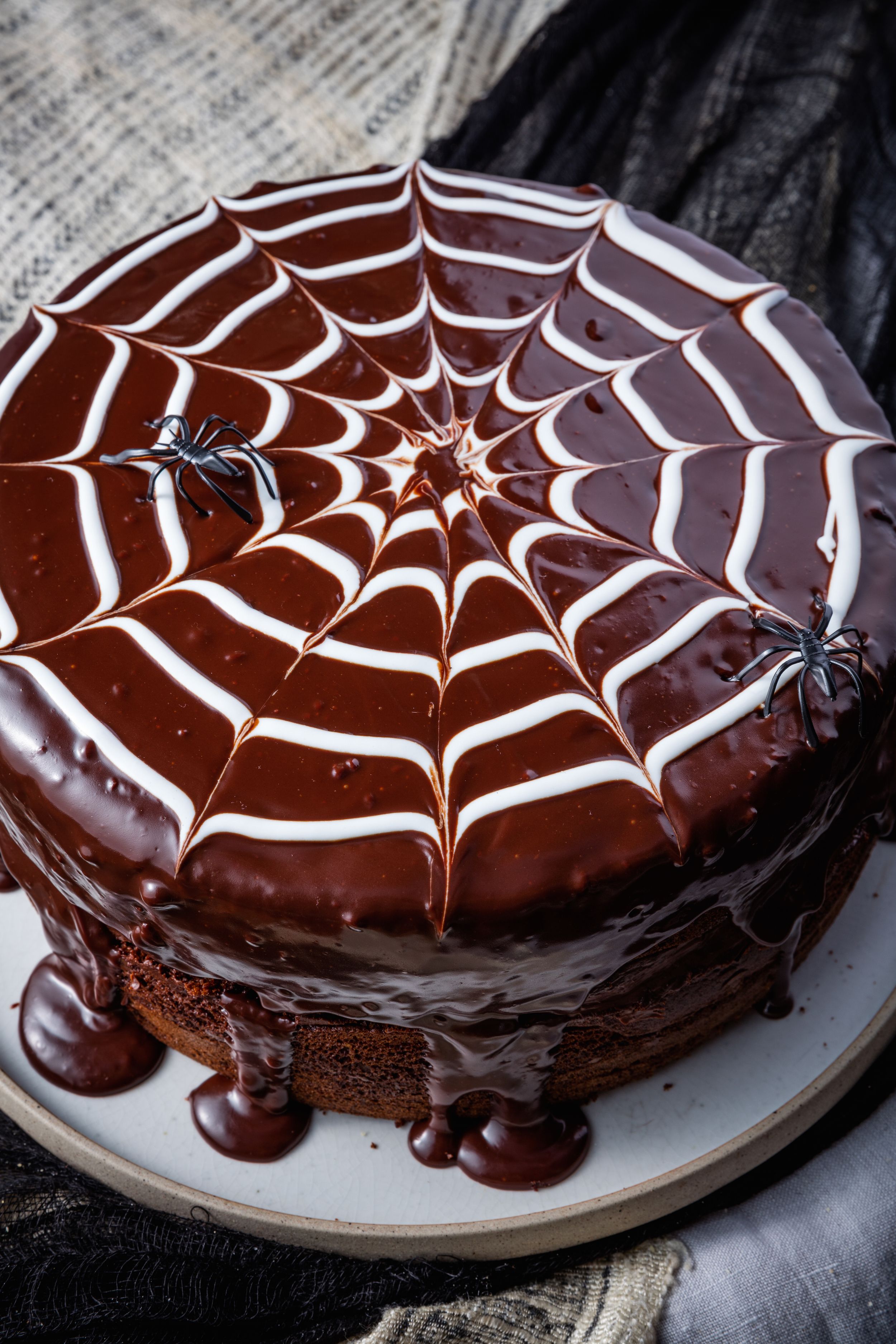 Who doesn't love chocolate cake? It's one of the most popular cake flavors in the world, and it's a perennial favorite on restaurant dessert menus.
Happily, it's also one of the easiest desserts to dress up for Halloween. All you need is a little icing and a little time and patience to make an elegant chocolate spider web cake.
The finished product is impressive and complicated-looking, featuring an intricate web pattern atop a glossy chocolate ganache coating. However, it's surprisingly simple to do — it's all about artfully dragging thin lines of white icing to create a spider web effect.
Halloween Cupcakes
Cupcakes are one of the best vehicles for Halloween-themed desserts, since there are so many directions you can take in terms of flavors and decorations. Here are just a few ideas:
Ghost Cupcakes
These ghost cupcakes demonstrate how easy it is to transform a batch of cupcakes into Halloween-themed mini masterpieces. Simply take a batch of cupcakes, top each with a mini lollipop, then arrange a portion of white fondant on top to create a ghostly form. Make a few icing dots for eyes and a mouth, and you've got yourself a batch of spooky but spectacular sweets!
Halloween Candy Cupcakes
Halloween candy or cupcakes? Why decide, when you can have both? Following the logic that if some is good, more is better, these cupcakes employ fun-sized candy bars both in the recipe and as decoration. Each cupcake is baked with a hunk of candy bar inside of the batter, making for an ooey-gooey filling that is mirrored by more pieces of candy bar on top of the frosting. These cupcakes are the stuff of dreams for kids — but adults are bound to find them irresistible, too.
Spooky Vampire Cupcakes
Did you know that black food coloring is a thing? It is, and Halloween's the perfect time to put it to use. In this recipe, black food coloring gives otherwise normal chocolate cupcakes a goth makeover. The baked chocolate velvet cupcakes are as black as night — when topped with buttercream frosting (also tinted with black food coloring) and a blood-like red glaze, they cut a striking visual that's perfect for the season.
Homemade Halloween Candy
Here's a simple yet impressive way to celebrate the season: create homemade versions of popular Halloween favorites. For instance, homemade candy corn and mellowcreme pumpkins or Reese's Peanut Butter Cup Pumpkins are bound to pique customer attention and tempt customers to give them a try to see how they stack up to the store-bought kind!
Pumpkin Cakes
How about a little trick with your treat? Trompe l'oeil pumpkin cakes make for a show stopping dessert that your customers won't soon forget! For instance, this recipe's yield may look like a patch of tiny pumpkins — but they're actually cake, artfully decorated to look like the real thing. To add to the "trick" effect, you can add real pumpkin stems and leaves; but even without, these mini pumpkin cakes are a wow-worthy treat that's bound to get a great response.
Surprise-Inside Cake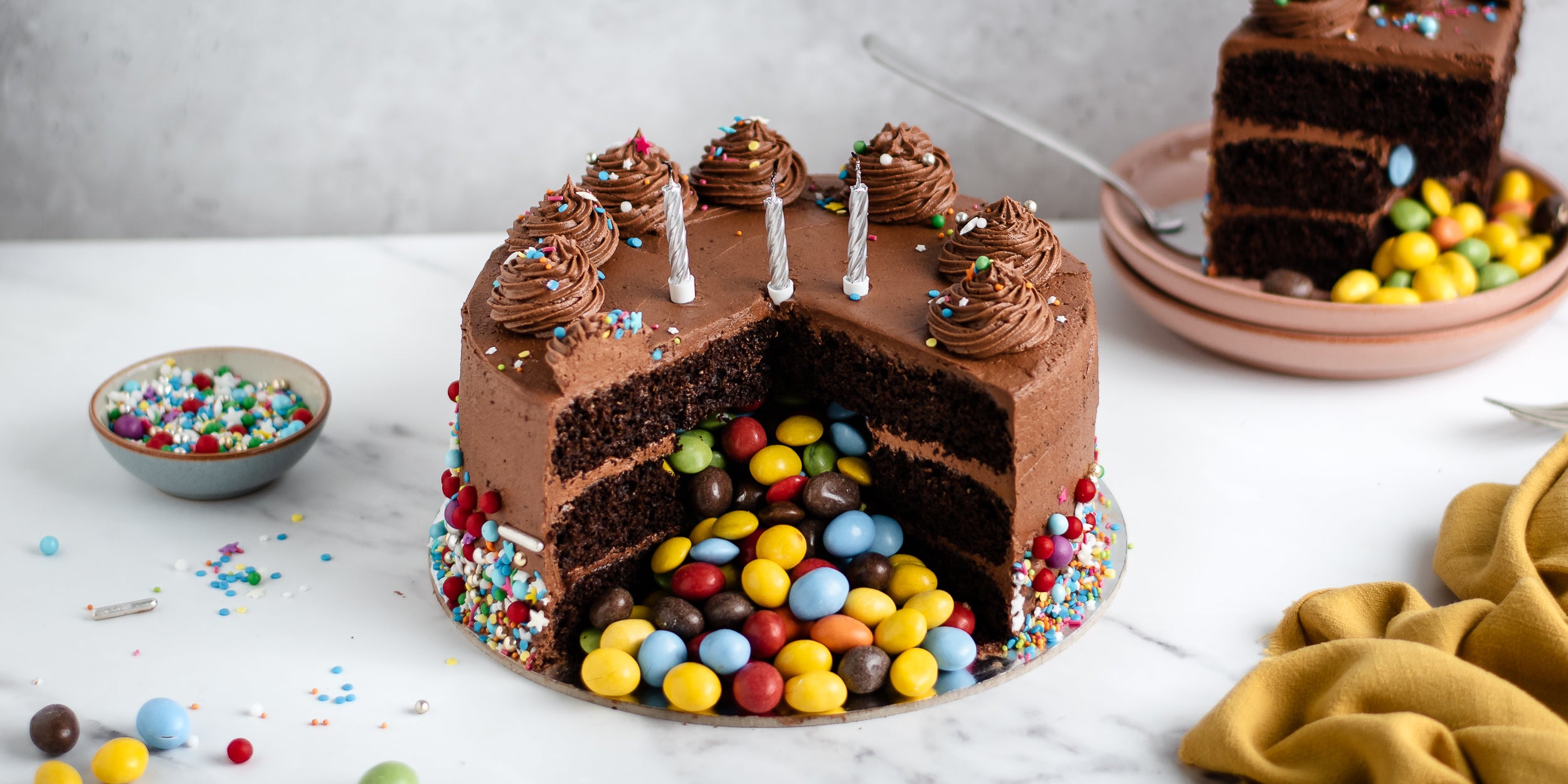 Have you ever heard of so-called "surprise inside" cakes? They look like a typical cake from the outside, but when sliced into, they reveal decorative imagery on every slice. For instance, this recipe features a simple loaf cake with a spooky surprise: every slice features a monster eye motif. If eyes aren't your thing, consider a surprise-inside jack-o-lantern cake with a candle composed of cake on the inside! Cakes like this are attention magnets — they're bound to attract a ton of attention (and orders!).
It's hard to resist a Halloween-themed dessert — be sure to include a few on your fall cocktail list or on table tents to attract orders! You can quickly create new marketing materials to promote your Halloween offerings with MustHaveMenus easy-design editing tool.
Tricks and Treats
Halloween is one of the most delicious times of year — why not celebrate with some delicious sweet treats?
Whether it's an elegant cake topped with a spider web motif, candy-filled cupcakes, whimsical homemade candy corn, or even a decadent Halloween-themed cocktail, consider adding some specialty holiday desserts to your menu this Halloween!
What's your favorite Halloween-themed dessert?