Move over Dominos. With third-party delivery services like Grubhub, DoorDash, and Uber Eats, the food delivery game has a lot of new players, and everyone has an opinion about it.
Either ghost kitchens are a big innovation in the restaurant industry, or they are a treasonous hollowing of the dining experience. Whatever you believe, there's no denying the meteoric rise in popularity of ghost kitchens, coinciding with a similar rise in popularity of delivery apps.
Like it or not, as long as third-party delivery systems are in business, ghost kitchens will be too. They offer considerable advantages to the consumer and the business owner. Before you write them off all together, here are five reasons why ghost kitchens are here to stay.
Consumer Demand
I won't rehash the history of COVID-19's impact on the restaurant industry. Like any momentous event, it presented many challenges. But it also offered opportunities.
Of course, the tech gurus in Silicon Valley were all over these opportunities, using their companies to connect us in new ways. Video conferencing wasn't the only business perfectly positioned for a global pandemic. Despite their exorbitant fees, restaurants used food delivery apps to get back on their feet, churning out meals even as their dining rooms sat empty.
Food delivery during COVID forever changed the way consumers interact with restaurants. Before COVID, you could always order delivery from a local pizza joint or Chinese restaurant, but you probably couldn't order a filet from your favorite steakhouse, or hot chicken sliders from your favorite brewery down the street.
For a higher-quality experience, the American consumer was used to getting dressed up and going out. On a Friday night, maybe you'd get dolled up in a sport coat or a dress, go for a nice dinner, and catch a movie after, making a night of it. But in April of 2020, we were all holed up in our sweatpants, eating out of to-go boxes and watching Tiger King.
You cannot put that genie back in the bottle. It's not that dining out is dead, it's just that now we have more options. For better or worse, now that we've had the ability to enjoy our favorite food without having to leave the comfort of our home, this will be something that consumers will want from time to time.
Low Cost of Entry
Opening a restaurant requires a lot of money. If you are located in a city with high rents and labor costs, you're looking at a six-figure investment, even on a shoestring budget. And it wouldn't be hard to spend way more than six figures. Many seasoned restaurant owners do. But what if you don't have that kind of capital?
Low cost of entry is one of the biggest advantages of a ghost kitchen. For the up-and-coming chef or young entrepreneur, opening a ghost kitchen is far more affordable, requiring as little as 50k.
There are no tables or chairs, no hosts or servers to train, no decorations or printed menus, and no beers on tap or liquor license. You don't even have to have your own stove. Commissary-style kitchens have been around for a long time, renting space to food truck owners and mobile vendors. For a young restaurateur, a commissary kitchen could be the perfect way for you to rent all the space and hardware you need to get your business up and running, without breaking the bank.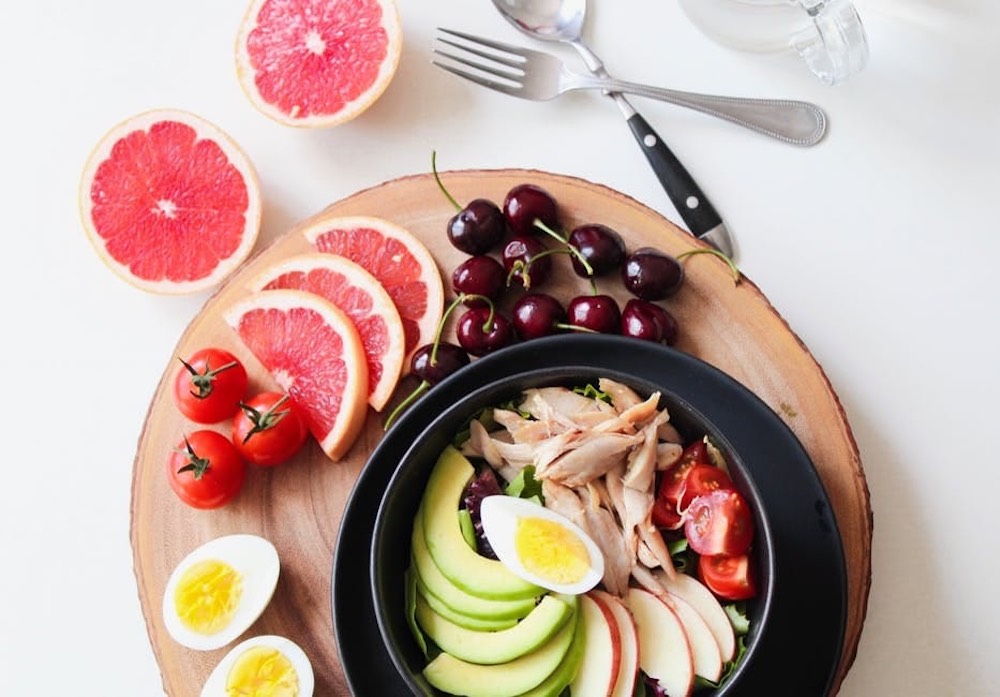 Low Overhead
Not only are ghost kitchens cheaper to open, they are also substantially cheaper to run. If you are renting space and equipment, you don't have to worry about appliance failures, energy bills, and other costs associated with running a kitchen. Some even have shared pantries, allowing you to save some on your ingredients, though you'll have to pay rent for the opportunity.
More importantly, ghost kitchens allow you to cut all of your front-of-house overhead. Most restaurants use at least 50% of their space for tables and seating. A ghost kitchen eliminates all unnecessary rented space, allowing you to focus on the quality of your ingredients and the preparation of your dishes.
Also, while you're slashing unnecessary square footage, you can also reduce the size of your staff. As any restaurant owner will tell you, paying staff absorbs a large portion of your gross revenue. Without the need for a host to get your guests to tables or servers to deliver your food, you can eliminate as much as 25% of a restaurant's overall expenses.
More Brands
For most brick-and-mortar restaurants and bars, a concept is picked before opening, a brand is created, and that's the end of it. It's not easy for a traditional restaurant to change its concept without losing customers. Imagine driving to your favorite burger joint only to find it has transformed into an asian-fusion restaurant. The food might be excellent. But for whatever reason, most customers will be less likely to trust it.
This isn't the case for a ghost kitchen. There is no physical space for your guest to associate with your food, which means you aren't locked into a concept if it doesn't work or if your customers' desires change over time. A change in concept might as well be a completely new restaurant.
For the established restaurant, a ghost kitchen within your brick-and-mortar business can allow you to house multiple brands under one roof. This is a great way to capture additional business in your area, try your hand at new things, and reduce food waste.
If your dining room is packed on a Friday night, some customers just won't wait around to be seated. They'll go to another restaurant, or they will go home and cook or order in. With a ghost kitchen, at least you have the opportunity of catching some of those missed guests via third-party delivery, even if they don't know it's your restaurant they are ordering from.
While you are at it, you can use your ghost kitchen to try your hand at new cuisines and new dishes. If something really takes off, you can incorporate it into your restaurant. At the same time, ghost kitchens are also a great way of using surplus ingredients.
With a ghost kitchen, you don't have to be committed to a printed menu, making updating it to reflect your business's needs a cinch. On the other hand, creating and updating a digital menu can come with its own set of problems. If creating and updating your digital menu is a ton of work, it doesn't have to be. Services like MustHaveMenus make it easy with free menu management software that allows you to customize thousands of different templates for every kind of restaurant and cuisine. There are enough options to fit any concept or brand, and they are easy to customize and update, making them the perfect match for a ghost kitchen.
More Revenue Streams
In the past, if you wanted to increase your revenue at an already busy restaurant, you would have to squeeze more tables into your dining room or open more locations. That's it. Those were your only two options. Ghost kitchens have changed that.
Sure, ghost kitchens offer a lot of opportunities to the up-and-coming restaurateur, but they offer just as many opportunities to the well-established business owner. With a ghost kitchen, you can create a virtual restaurant that operates out of your physical kitchen. Virtual restaurants don't require tables or additional locations. The only constraints are how many to-go orders you can fill and how many people know about your virtual business.
As far as filling orders, there's only so much your kitchen staff can do. But if your virtual kitchen is a big hit, you could always expand your kitchen staff and kitchen size, or you could order a containerized kitchen from one of the many plug-and-play ghost kitchen suppliers, or even expand your operations into a commissary kitchen. If your virtual kitchen gets too many orders for your physical kitchen to keep up, it's certainly a problem. But it might be a good problem.
For a virtual restaurant, the key to success is a smart digital marketing plan. Your business will need to be on all of the third-party delivery apps, but it should also have its own website and social media. Including your website and social media handles on your virtual kitchen's packaging is extremely important because you need to get your guests to make the connection between your physical food and digital marketing campaigns.
A smart digital marketing campaign for a ghost kitchen doesn't have to be any different than one for your physical restaurant. You need great content, social media contests to grow your following and increase engagement, and you need to post regularly enough to stay on your followers' minds.
A good rule of thumb is three to four posts a week for a physical or virtual restaurant. That can be quite a bit of posting, especially if you now have multiple marketing campaigns and businesses to run. But fear not. There are plenty of free social media posts online that can help you fill out your social media feed, allowing you to focus on making great food and providing quality customer service.
Third-party Opportunities, Third-party Drawbacks
Ghost kitchens provide a great opportunity for not only the first-time restaurant owner on a budget, but also the successful and seasoned restaurateur. They can be a great way to learn the business before opening a physical location, and they can be used to pad a physical-location's bottomline.
Their only weakness is the third-part delivery systems that they rely on. Customer experience is harder to control when you aren't the one delivering your food. And, despite sometimes outrageous fees, third-party delivery systems aren't exactly raking in the dough. As a matter of fact, even while business is booming, many of these companies have struggled to turn a substantial profit.
While the future of food delivery may be uncertain, the economic advantages of ghost kitchens are not. As long as apps like Grubhub and DoorDash remain in business, so will ghost kitchens. Even if delivery apps go belly up, some enterprising business owners will deliver the food themselves, and some customers will pay extra for the convenience of eating a high-quality meal in their bathrobe.