God has given us life and our beautiful planet, where a lot of magic happens. Life is beautiful, but flowers enhance its beauty of it to many folds. Our hearty happiness paves the path for our lifestyle, and flowers have their presence in both, providing happiness and the choices of our lifestyle habits. Just like life has so many phases, ups, downs, and events, flowers have such wide varieties, amazing colours, abstract patterns & shapes, and soulful fragrances.
In some or the other way, we all are living lives influenced by beautiful flowers. And here we are about to decode how flowers make life beautiful.
Flower Fragrances: We smell a good fragrance, and the beauty of a smile takes a cover on our body. You pass by a flower garden, and you feel like you are walking through the entrance of heaven on earth. There are so many things where the fragrance of flowers adds charm to our lives and makes life beautiful. Incense sticks, perfumes, dishwashing soaps, bathing soaps, detergents, body products, edible products, and so on; the list can be quite long. The fragrance of flowers impacts our life a lot in many different ways and forms.
Flowers Are Our Gestures: Humans have learned the art of bringing nature into many things with perfection. Flowers have been a way of showcasing our gestures towards those who are dear to us. A flower bouquet lets us make someone smile and express emotions. From wishing someone a happy married life to attending housewarming parties and visiting someone in a hospital, arrangements of flowers are the best to give. And our gestures towards people in our life make relations beautiful and blooming.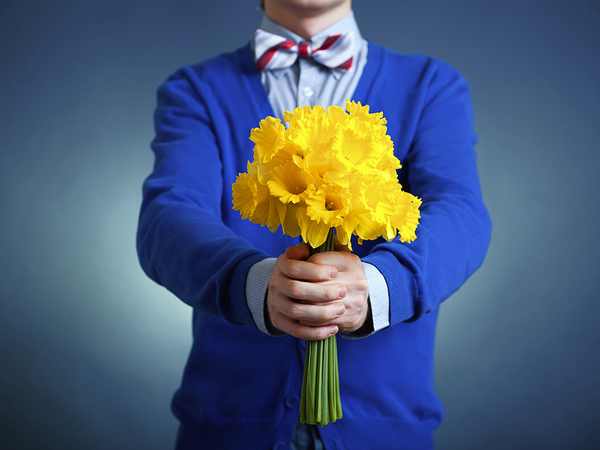 Flowers As Sacred Offerings: Spirituality is a thing that balances our lives and gives them a push to slide smoothly on the track of happiness and calmness. And flowers are an inseparable part of the sacred journey. People offer flowers to deities, and the flowers are also considered good for sacred activities. Not just that, if we go by the mythology line to line, different types of flowers are used for different types of sacred activities. This has created a big income space for people to sell places outside temples and make a living out of it.
Flower Decorations Decorate Our Lives With Smiles: Do we love spaces that are quite beautifully decorated? Yes, we all do! At birthday parties, anniversary celebrations, wedding ceremonies, or valentine's day events, flowers are present in all the happy and happening moments. A flower decoration makes your experience the creativity of nature and humans coming together for an eye-popping sight. And when we attend such an event where flower decoration has its part, it automatically brings a smile to our faces. Try to scroll through wedding pictures of celebrities from recent times, and you will see the elegance of flowers in minimalistic decorated wedding venues.
Flowers Are The Conveyors Of Love: Nature has taught us love, and the feeling of love is so special that only a special and magical thing can express it. Across the globe, many find their true love by speaking their heart with the help of flowers. You want to express your deep love; flowers are there! You want to say that you miss your soulmate; flowers are there! You want to surprise your sweetheart; flowers are there! One can always send flowers to deal with matters of love. Cuddles, romance, missing, care, and wishes; flowers express everything.
Flower Colours In The Trend Of Organic: They say that time keeps repeating itself! The things that were considered cool hundreds of years ago are now back again, and people are going mad over them. The word 'organic' has quite a price tag to itself today, and it is one of the trends of modern life. People are falling back to the use of real, grounded, and natural things again. And organic colours made using flowers are in high demand. From Rangoli colurs to Holi colours to colours used in factories for printing, organic is being demanded, and flowers deserve all the praise for it.
For a fact, we can also say that it is quite impossible to pass your day without shaving sight of a flower.