The home interior décor has evolved so much over the years that in recent times there has been really crazy ideas and interior decorators never lack in their creativity. One of the materials that seems to be a trend is the glass material.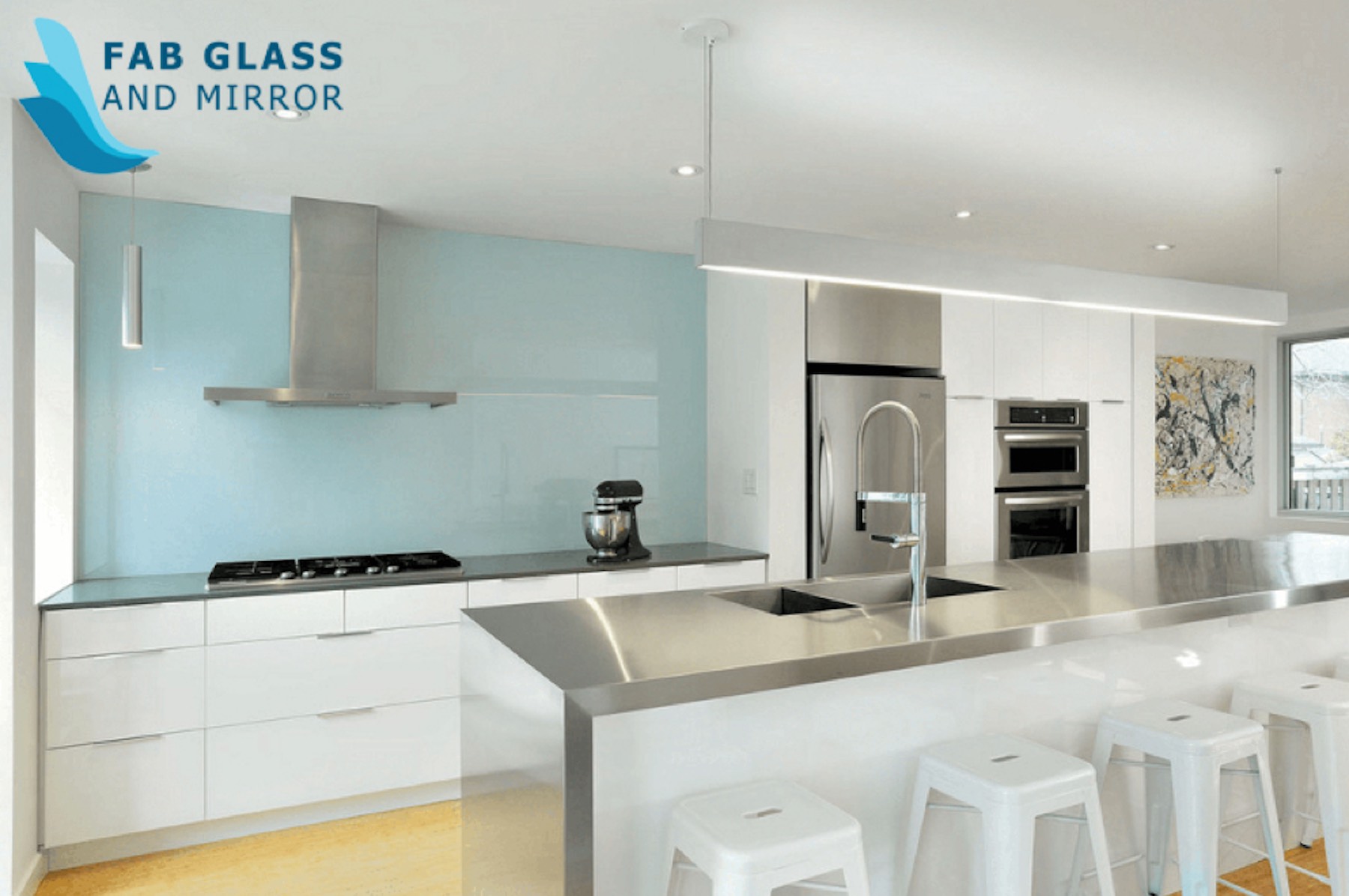 One of such is the backsplash glass, if you have been to some modern-day designed kitchens, you may most likely come across a sheet of glass installed on the kitchen walls and it can be painted any color of your choice before you install it or just have that area in which you plan to have it installed painted any color of your choice before placing a clear one there. The use of this backsplash glass is quite common in recent home interior decorations because asides offering the choice of easy customization, with their smooth and uniform surface, it makes it so easy to maintain and clean.
The kitchen may be the best place to install a backsplash glass, this is not to say it can't be installed in other places of your choice. it is however very important that you have a glass professional install it for you as he or they is equipped with not just experience but also the right tools to carefully lift and place the glass without breaking or scratching it during installation. During the installation process, the glass sheet is glued to the dry wall of the desired position in the kitchen and then sealed in at the edges if it contacts a wall or any other surface.
There Are A Lot Of Uses In Having A Backsplash Glass Installed In Your Home, And A Few Of Which Are:
Light reflection: light easily hits the glass and reflects off of it, creating an additional source of light for a kitchen with poor lighting and generally helps to brighten up the room.
Endless Pattern creation: for those who are crazy about design patterns, with the backsplash glass you options are unlimited because it can be used to create exceptional patterns by mixing and matching color and designs to fit your home décor.
Durability: You don't need to spend much to maintain it, as long as it is kept clean and the grout is properly maintained, it bound to last long.
Easy to clean: generally glass is easy to wipe, with its smooth surface cleaning just got way easier.
Another type of glass used for interior decoration of homes and the likes is the tint glass of which its production involves the addition of metal oxides to float glass. The use of this type of glass is mostly subject to the home dweller choice, probably for reasons of improved security or privacy.
The use of tint glass plays the role of more than just enhancing the interior décor of a home, it also has it health benefits like; it helps regulate temperature depending on the season, that is to say it keeps the home cool during summer and warm during winter, it also helps in preventing ultra-violet rays from entering the house which can be harmful so the health.
A tint glass can however be used extensively in interior home decoration, as it add both color and class to the home. Below are some awesome decorative ideas for using tinted glass in your interior and even exterior decoration;
Modernize your bathroom: gone are the day where curtains were used to improve privacy while in the shower. Having this type of glass in the shower not only adds color and class to your bathroom but further maintains your privacy as you shower.
As a space divider: using a tint glass as a space divider is simple but yet classy, and is used in most modern-day offices giving the working environment that classy n relaxed look as well as creating some level of privacy.
Glass dining and living room tables: using a tint glass in the production of either the dining table or the living room table adds elegance to the house depending on the color tint you prefer but that's not all, these type of tables are stain and water resistant, thus making cleaning and maintenance easy.
We would further look at one more type of glass used for home interior décor and that is the back painted glass. It is another type of glass that has gained some serious market value in recent times, and yes it basically is a product of its name – a glass that has it back painted, in other words it is no longer translucent, it is also heat cured so that the paint now becomes a permanent part of the glass. And as long as it is glass, just like the above mentioned types of glass used for home interior decorations, it is easy to clean and maintain and further more seen as a great alternative to other materials like marble, tiles etc.
There are various ways in which back painted glass can be used be it at home or in the office. We already know that glass adds some level of uniqueness and elegance to the design structure of any building, now the back painted glass adds an extra level of elegance to what the glass already has provided.
Would it shock you to know that one function of this type of this glass is, it can also be used as a backsplash glass in modern kitchens, like previously stated all you need do is paint it any color of your choice before installation.
Below Are A Few Uses And Benefits Of Back Painted Glass In Both Residential And Commercial Building Interior Decorations;
Uses:
The back painted glass can be used in place of tiles in bathroom walls and showers.
It can also be used as marker board in offices, schools, churches and the likes.
Can be used for glass cabinet doors.
Benefits:
Seeing that it is non porous, it clearly makes it more safe than other porous materials like tiles.
It is stain and water resistant, thus making it easy to clean and maintain.
In comparison to other materials like marbles and tiles, the installation of back painted glass has no limitations whatsoever be it as bathroom walls, accents walls, counters and even floor tiles, it fits perfectly.