Getting engaged is a seriously important step in anyone's life. With it, you are essentially committing to a lifetime together with your partner. It is therefore not something you should decide on without giving it some serious thought.
There are a number of factors you should consider prior to figuring out whether now is a good time to get engaged to your significant other. Here are just a few of the things to think about before you commit to proposing.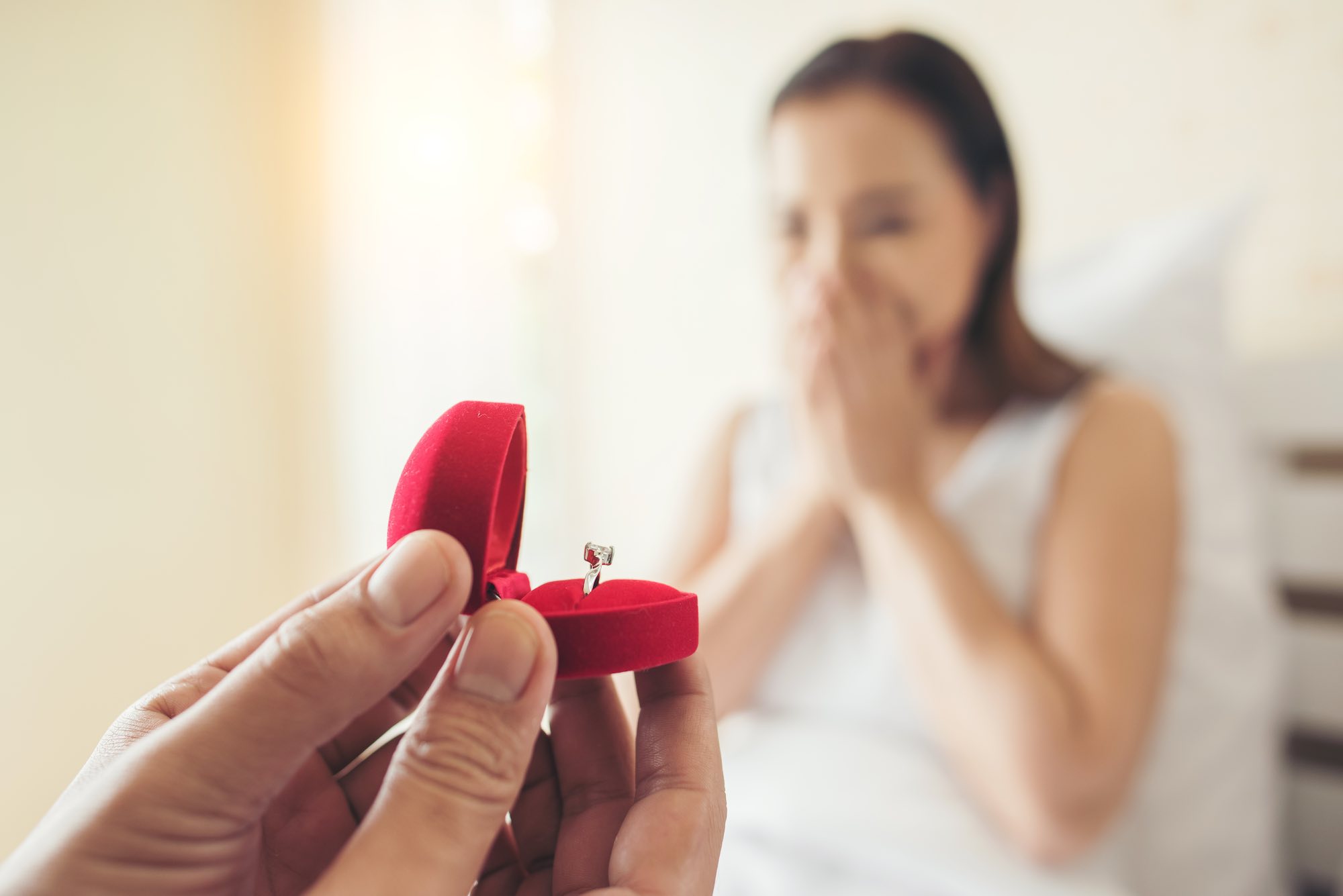 Your Compatibility
It almost goes without saying, but the most important thing you should consider before proposing to your partner is whether you are a good long-term match. It is fair to assume that you can see a future with them if you are thinking about getting engaged, but compatibility goes beyond that. It can be easy to move too quickly when you meet someone you are crazy about, but it is important to understand them fully as a person prior to committing to them to life.
Differences in career goals, whether they want children, and religious beliefs, are all things that can cause potential roadblocks down the road. It is important therefore that you know you are well aligned in both your future plans and values.
A good way to find this out is to move in together prior to getting engaged if you haven't already. This should give you a good idea of how well the two of you will manage married life together, and help you learn more about your partner.
The Cost
The one thing no one wants to think about when getting engaged is the expenses associated with planning a wedding. And while costs shouldn't ultimately get in the way if you and your partner are a good match, it is still important to consider your finances prior to taking this step. Even less expensive weddings can easily reach into 5 figures, so it's best to make this decision when both you and your partner are financially stable. Engagement rings, too, can be surprisingly costly.
This is also important because budgeting concerns are one of the biggest causes of pre-wedding stress. Getting engaged when you or your partner are short on money can thus put a lot of undue strain on your relationship.
If you do get engaged, but are still worried about the potential cost of the wedding, there are fortunately numerous ways to save on wedding costs. Unorthodox wedding ring materials, such as tungsten rings for men, for example, can look as sophisticated as gold, but cost significantly less.
Your Partner's Friends and Family
Marrying someone means making the friends and family in your partner's life part of yours as well. It is therefore important you familiarise yourself with the important people to your significant other prior to proposing to them.
While it is not necessary to be best friends with every one of their family members, you must be sure you can at least be cordial with them for your married life to go smoothly. How well you get along with their friendship group can also be a good barometer for how compatible you and your partner are as a couple.