Most men will spend about 15 to 30 minutes to get ready in the morning: a shower, maybe a shave, breakfast and out the door. However, there is much to be gained by spending a bit more time taking care of your skin in the morning. There is no need to splurge on expensive products or spend hours in the bathroom: in a few simple steps, you could find your skin feeling refreshed while you protect it for the day ahead.
In this short post, I'll share some of the skincare tips that all men can benefit from during their morning routine.
Use a dedicated face wash
It may be very tempting to use soap or shower gel on your face as you take a morning shower because it feels quick and easy, but it won't yield the best results for your skin. The body tends to be less sensitive than the face, so while face products have been specifically formulated for skin concerns and skin types, soap and shower gels can be too aggressive and 'strip' your skin of all hydration.
If your skin is dry, you'll want to choose something creamy and gentle, while oilier skin types will prefer gels. If your skin usually feels tight, then your skin is dry. If you tend to look shiny throughout the day, your skin will be oily – note that you could be a combination of both.
Post shaving skincare
If shaving is part of your daily routine, you'll want to make sure that you are giving your skin some extra TLC. After all, shaving can be a very irritating process.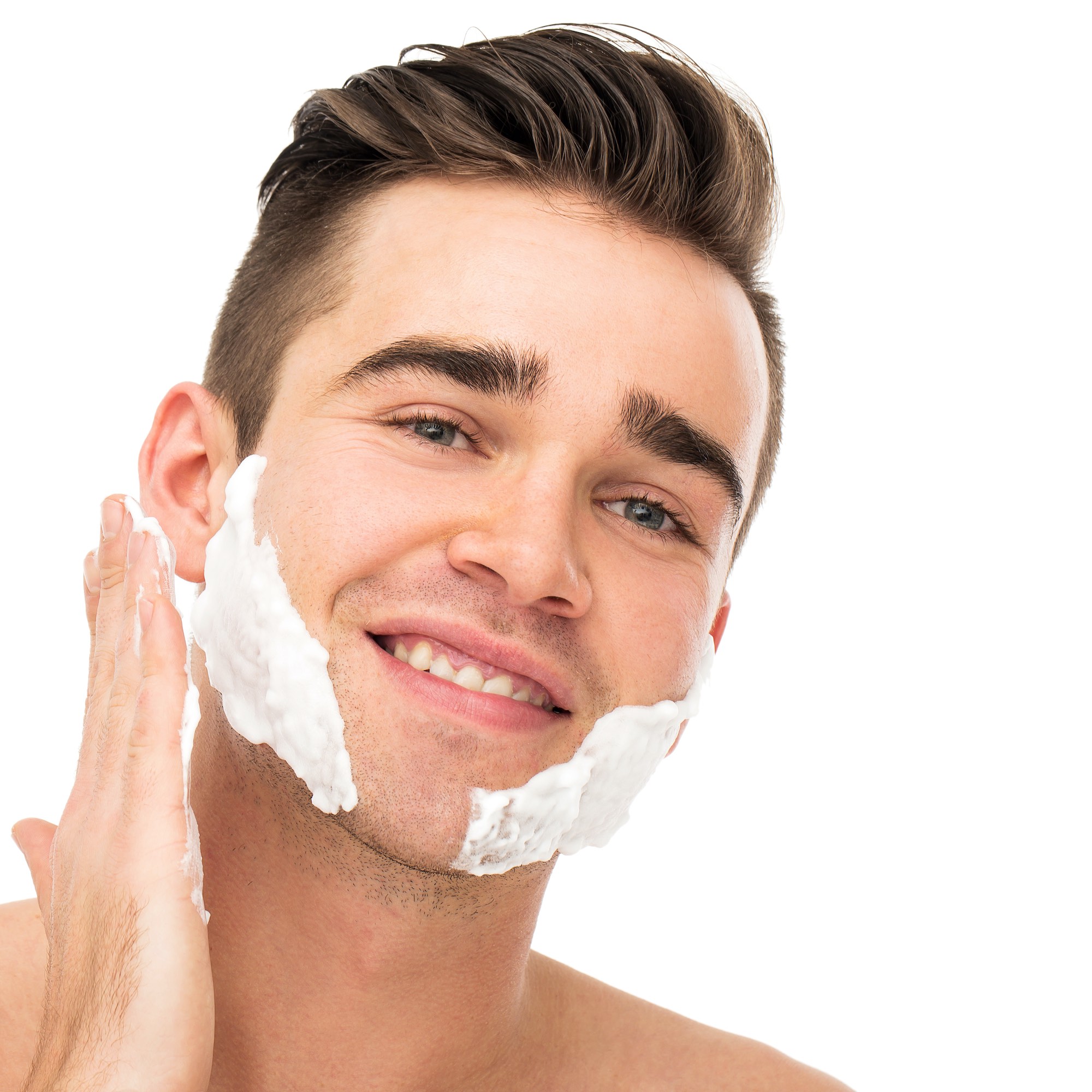 Avoid any products that contain alcohol after you've shaved – if you've used one before,you'll know why! Instead, opt for products with soothing ingredients like aloe vera, hyaluronic acid or glycerine. If your skin is particularly irritated, you may want to add a serum or a soothing treatment at this stage; otherwise, a moisturiser with the right ingredients will be just fine.
Moisturise for your skin type
Speaking of moisturisers, it's important to choose the right one for your skin type. If your skin is dry, you won't want to skip this step: choose rich, creamy moisturisers that will keep your skin hydrated and looking bright.
Oilier skin types should still moisturise but may prefer to stick to lighter lotions or gels that won't feel too thick. Check the product's texture before buying it: most brands will specify which skin types are best suited to some products and what type of formula you can expect.
If you don't have a particular concern, any light moisturiser should suit your skin – lucky you!
If you have very oily skin, you may find that you can skip this step in the morning and go straight into the final step (spoilers!): SPF.
Don't forget SPF
SPF is an essential that everyone should be using in the morning. Yes, it would be best if you used it every day, no matter the weather. It is not only the most efficient way to prevent signs of ageing, but it also protects from sun damage and helps to prevent skin cancers.
If you're used to the thick, creamy SPFs you use during your summer holidays on the beach, this is not going to seem very appealing. Luckily, products are formulated for the face that won't leave you feeling like a greased-up turkey.
Korean sunscreens are renowned for their lightweight formulas that don't leave a white cast. You can find them in dedicated online retailers like this one.
A skincare routine can be as sophisticated or as simple as you want it to be, but these steps are the bare bones of a routine that will help your skin feel great. If you've enjoyed this post, don't hesitate to check out our other tips here.