Even without including animals, moving may be traumatic. Moving with dogs frequently requires a lot of planning ahead, from airline transportation regulations to health and wellness considerations. Of course, the sort of animal you intend to transport, as well as their particular requirements and health issues, will have a significant impact on how precisely you prepare for the journey. We advise introducing the animal to the new home before the move if you're relocating nearby. They will be able to acclimate more quickly, and it will also help you get ready to relocate. Read this list of dos and don'ts for relocating a pet below prepared by Safebound Moving & Storage for more tips on transporting animals.
Things to Do
Make plenty of advance preparations
Being around moving animals won't be easy. Moving even a seasoned, well-trained pet can be difficult. Therefore, before making the real relocation, make sure you are well prepared to transport a cherished pet or animal with a long-distance moving company. We advise making checklists, studying the necessary travel documents, speaking with your veterinarian, and investigating pet relocation providers as part of your preparation. You can check Hero Braces Blog that provides you on how to care for your pets that you can customize, a list of individual chores, useful tips, tech tips, custom brace break-ins with discount.
Remember to bring a copy of the animal's medical history from your veterinarian.
Plan to look for a new veterinarian when you move? Prior to moving, be sure to get your pet's medical records from the vet. This is particularly crucial if you're transferring to a new state. State-specific vaccination requirements exist in the United States, so if you're transporting an animal to a different state, you'll undoubtedly need copies of its medical records and certifications.
Do take into account your pet's emotional demands.
The majority of animals are nervous when they travel. Take your pet's emotional needs into account whether you want to drive or fly. This can entail showing them additional care and affection in the days before the relocation, or it might entail giving them a sedative while traveling. Keep to the regular eating, playing, and sleep routines as much as you can. This will assist in maintaining consistency during the difficult journey.
Do make your pet exercise before the relocation.
What is the most effective means of calming a moving pet? Make sure they exercise a lot before the transfer. After all, a dog who is exhausted is a nice dog (and any other animal, too!). Take the time to play with them within the house, walk them outdoors, or throw the ball to them.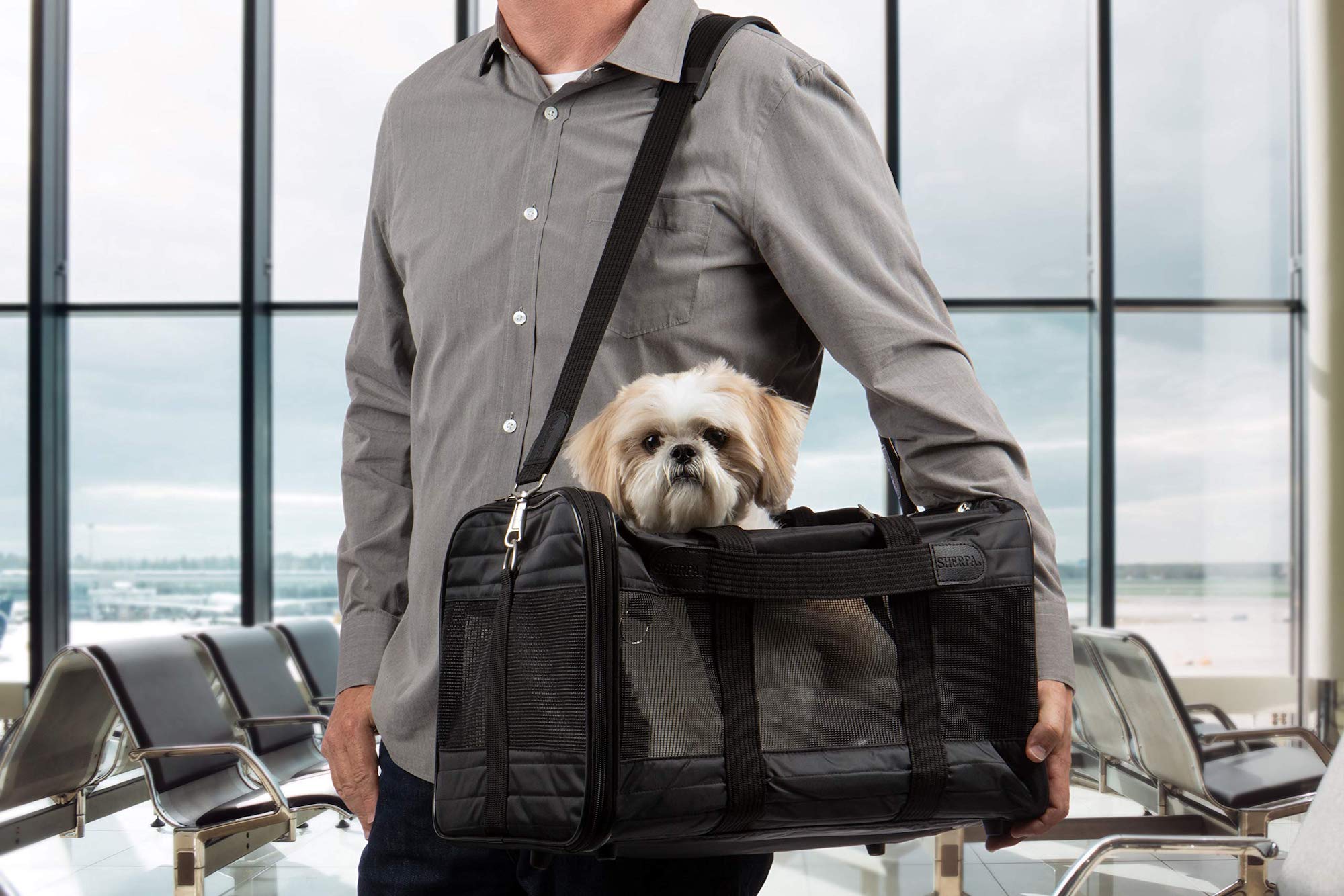 Things to Avoid
Never purchase a plane ticket without first reviewing the airline's policies and limitations.
Considering taking your pet on a flight? Make careful to ask the airline about the essential travel preparations for your pet before purchasing a plane ticket for the transfer. When traveling with a dog, you must confirm that the breed is accepted on airplanes. Your dog will either be allowed to board the aircraft with you or will be stored below in cargo, depending on the breed and size of the dog. Be cautious to familiarize yourself with the airline's travel policies and limitations on kennels and travel bags. Additionally, bear in mind that most airlines demand that consumers purchase extra pet fees.
Avoid feeding the animal just before relocating.
People who are traveling by car or plane with their dogs shouldn't give them solid meals many hours beforehand. Particularly cats are prone to esophagus and vomiting issues. Dogs are also prone to vomit when traveling when they are nervous or unwell from motion. When moving, make sure to carefully schedule your pet's meals to prevent dealing with unpleasant surprises along the way.
Do not combine your things with your pet's moving day demands.
It's crucial to keep your own possessions and the necessities for transporting animals apart on moving day. By doing this, you can make sure that everything is organized throughout the day and that you always know where to find the pet's food and other necessities. Food, bottled water, bowls for food and water, required medications, kitty litter, poop bags, chew toys, and blankets may be included in a pet's moving day necessities bag.