Wondering what is the best type of fence for your needs? Good news: you're about to find out!
Right here, if you are looking for a fence, you've found the only guide on the different types of fencing materials/styles you'll ever need. This comprehensive guide has all the information necessary to determine which fence type is best for you before you contact www.illinoisfencecompany.com.
Are you most concerned about the price, aesthetics, maintenance, or longevity of your fence? Whatever it is, we have the answers you're looking for below.
So, without further ado, read on to learn all about the different kinds of fences.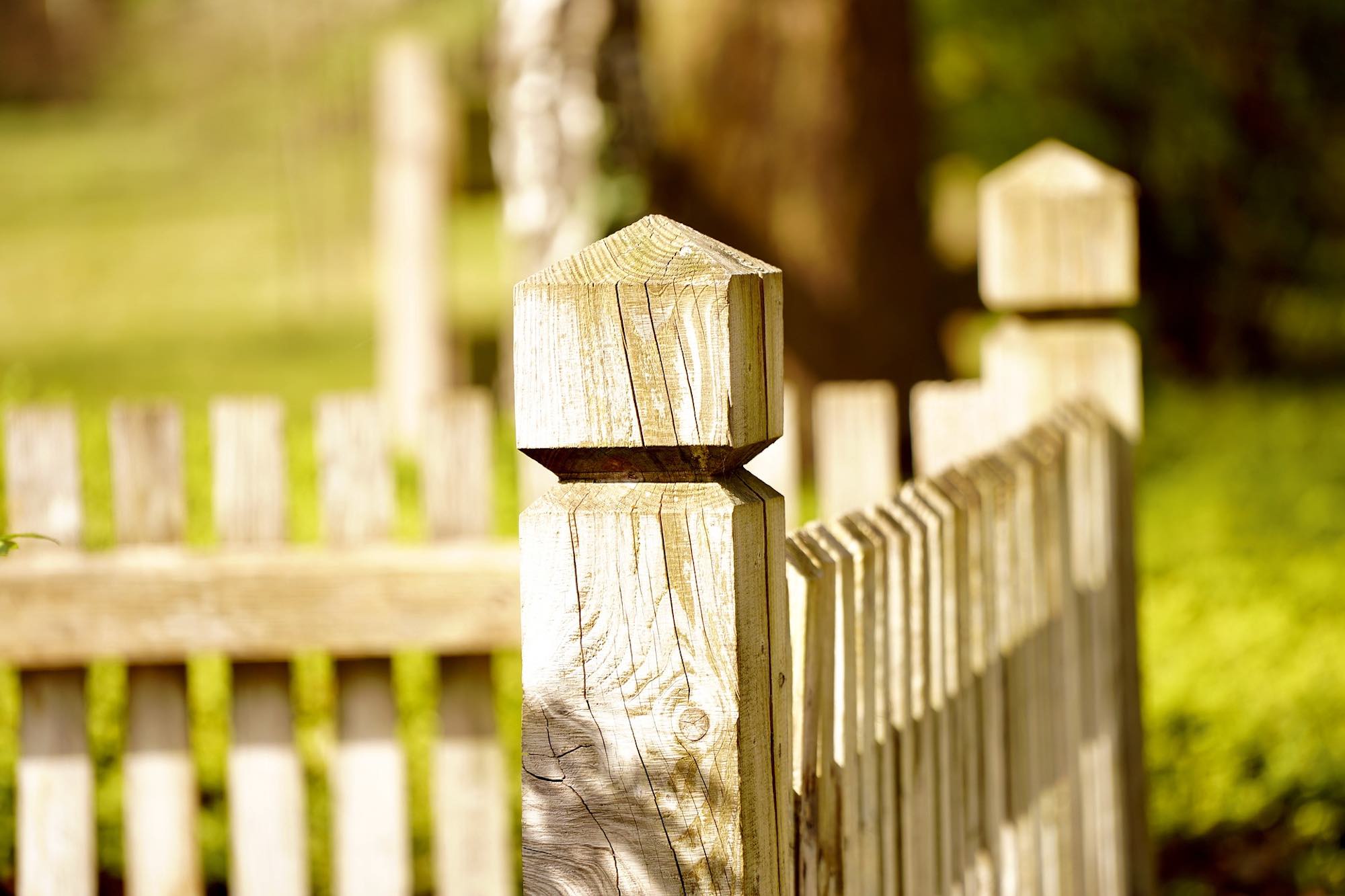 Wooden Fencing
Wooden fencing panels are generally considered the nicest-looking fence type. And it's versatile offering many different fence styles to choose from. These include:
The classic, white picket fence
The tall, solid privacy fence
The decorative lattice fence
The rustic, farm look of the split-rail fence
Now, here are the pros and cons of the many types of wood fencing materials.
Redwood
There are many good reasons why redwood is your most expensive wooden fencing option. The most obvious is it's gorgeous, fragrant, natural— in every way, desirable.
Besides that, it's difficult to produce. That is, redwood takes 50 years of growing before it is useable.
Furthermore, it's the most resilient natural fencing material you can buy. It's harder and more naturally resistant to insects and weather than other types of wood fencing.
Pine
Pine is basically the opposite of redwood. It's cheap, soft, and not naturally very resilient or beautiful.
But pine has its advantages, too. First, as we said, it's cheap. If money is a factor and you want a wood fence you can pay off quickly, go with pine.
And, for resilience, fine can be treated to last longer than it naturally would. A treated pine fence should last up to 15 years.
As for appearance, you can easily paint it or stain it. Make it look however you want. Plus, it smells like Christmas trees.
Cedar
Think of cedar as your middle-ground option. Or, if it helps, think of it as second place to redwood.
Cedar is right in the middle between pine and redwood in terms of price and features. It's harder, prettier, more naturally resilient, and more expensive than pine. But it's also, in all these ways, inferior to redwood.
Cyprus
Cyprus is almost entirely equal to cedar in all ways except one: pricing. Cyprus is mostly grown and shipped from the southern United States. Therefore, it may be cheaper or more expensive than cedar, depending on where you live.
Bamboo
Bamboo wood is a very eco-friendly product. It's also a very hard and durable wood with a completely unique style. If you want a tropical/tiki look for your outdoor living space, bamboo is the only choice.
Metal Fencing
Metal is the best type of fencing for security. But it also allows for a variety of aesthetically pleasing styles. Here's a quick look at the most popular materials used for metal fencing.
Wrought Iron
Heavy-duty wrought iron fencing is one of your best options for security because it's difficult to bend, cut, or scale. It can also be crafted into any pattern or style you want, from straight vertical bars to decorative or even custom designs.
Because of these advantages, it's also quite expensive, especially if you want a custom design. Plus, it requires no little amount of maintenance to keep it rust-free as it ages.
Steel
Steel is even stronger than wrought iron and so is excellent for security. But still, like wrought iron, it also requires constant maintenance (sanding, repainting) to keep it from rusting.
Aluminum
Your lighter, cheaper metal fencing option is aluminum. It is also far more resistant to corrosion than wrought iron or steel, though corrosion can still occur.
Plus, it's the most malleable metal for fencing and can be made to look like a wrought iron fence or anything else you want. Although, because of this, it is more prone to bending than other metal fencing, especially if you have children who like to climb.
If you were thinking that chain link is a good choice for security, it's not. It's easy to scale or cut.
Masonry
All types of masonry fence—stone, brick, block, concrete, stucco, etc.—have three things in common.
First of all, they're sturdy, great for security fences. Secondly, because they're so well-built, they are difficult to create.
They're basically a miniature building. They even require their own foundation and one or more measures of structural reinforcement.
Lastly, all the work and materials that go into building masonry fences makes them very expensive. But they can also be custom-designed and quite beautiful.
Different Kinds of Fences
Here are a few other, less natural fencing options.
PVC
PVC is the absolute cheapest fencing material there is. It is not sturdy and not all that nice to look at, either.
Fortunately, these disadvantages aren't a big deal to the average homeowner. Plus, PVC fencing has many advantages of its own to boast about.
Primarily, it still forms an effective wall of privacy around your home. It also requires no maintenance. And, as long as no one maliciously attacks it, it should remain standing just fine for many years.
Vinyl
A step up from PVC, vinyl fencing looks much nicer, almost as nice as composite. Plus, it can be made to look like a freshly painted wood fence, one that never needs painting or any other kind of maintenance.
In fact, it's paint/stain-resistant. If necessary, it cleans easily with just soap and water.
Be warned, though: the beauty of some vinyl fencing can fade over time. This includes warping and discoloring.
Composite
Composite is your best choice if you want the look of a wood fence without all the maintenance that comes with it. The best thing about composite fencing is that it isn't prone to any of the deterioration issues that plague other fences.
A quality composite fence (check product reviews before you buy) won't rot, rust, warp, discolor, etc. It should last at least 20 years with little-to-no- maintenance. Plus, according to https://www.buttefence.com/, composite fencing companies like Trex offer 25-year warranties on their products anyway.
Remember This Guide
Now that you know all about the different kinds of fences, which is your favorite? Let us know what you think in the comment section below. If you found this guide helpful, please bookmark and share.
Now check out more great tips on our Home Improvement blog.