Fashion shows are perfect events to display new talent and different creative items to the audiences. A lot of us associate a fashion show with runway and models streamlining across a gaping audience under the overwhelming number of lights and cameras flashing overhead. The show is over as the last model takes the final turn. No, but there is so much more to it than that.
Creative expression is a highly subjective feat, and so it should be judged uniquely. Every artist who displays their work through these fabrics and designs lends some of their personality into it. They breathe life into a lifeless cloth, which is why this form of art has only flourished since its advent in 1903. Charles Frederick Worth, the father of haute couture, would be proud of having created a chain that links different cultures and minds and ideas together every day and invites people to promote unity through design and fashion.
How to put together a fashion show?
Are you thinking about planning your fashion show for the upcoming spring season? Look no further as the article highlights top expert-recommended tips to ensure the success of your event. These essentials will help you in the promotion of your newest collection and take over the fashion industry.
1. Pick a venue
The first step in organizing a fashion show is to carefully select a place that will enhance your collection and theme. For example, if your collection follows a spring theme with pastel colours, then you may opt for an outdoor venue among the gardens and sunsets of Burj Al Arab, Dubai.
The size of the venue itself is not significant; it can be as small as a classroom or as big as a ballroom. The important factor is to organize the venue to enhance the collection and radiate your brand in a positive light. Several event companies in Abu Dhabi can help you find the perfect spot to host your fashion show in the city of Dubai – a global fashion hub! These event planners can provide you essential information like the size of the event venue, capacity, photoshoots, and runway planning.
2. Choose the right models
After careful consideration of the event venue, the next big step is to cast models that can bring your collection to life. Getting the right models must be a top priority of your event. A good model does not only flaunt and sell your items, but they also inspire people with your designs.
Dior Homme, Menswear Spring Summer 2015 Fashion Show in Paris
Try hiring models who will stand out on the runway and enhance your clothing items to create an everlasting and memorable experience for the audience. You can source your model from model agency Dallas, as they have the experience and the talent that can make your event a huge success. Give your show a flair by going after different models with unique characteristics. Sometimes hiring models can be a very hectic process as good models have tight schedules, so being ahead of the game will give you a better chance at securing their talents.
3. Use Technology: Presentation is everything
The right technology is important for your show. It can help you enhance shows general atmosphere. Use big LED screens on either side of the venue so people can easily access clothing designs from different angles. Make sure to invest in different broadcasting technology like HD cameras to record your show and present it to a bigger audience.
4. Use Stage Lighting
A Fashion Show is all about the visuals! It'll all come down to the lighting. Laser shaping and scanning lights are two of the most commonly
used stage lights
nowadays. There are two forms of laser scanning: single-door lasers for one color and multi-door lasers for many colors. Furthermore, depending on your requirements and stage lighting effects.
5. Select a theme and create an atmosphere
Creating a theme around your clothing line can help you create an unforgettable experience for the viewers. Your clothing line is, no doubt, an essential aspect of the event, so take time to focus on what you want from your display of collection on the runway.
A good theme of the event can either make or break your event. For example, Dolce & Gabbana's theme at last year's Milan show was jungle and amazon. They presented their spring collection inspired by tropical flora and fauna, with lush greenery for a backdrop. Therefore, finding a way to correlate your whole work can turn your event into a success.
The time before the runway is crucial to determine if your event will be a success. That is the time when people interact with each other before taking their seats for the fashion walk. For open communication among the audience, make sure the atmosphere is right. A great fashion show is based on creating an optimal environment. Some of the things to take into consideration to ensure an excellent environment are music, lighting, seating arrangement, stage and runway production, and the overall feel of the venue.
6. Promote and market the event on social media
Social media is an excellent platform for free advertisement. A creative social media engagement will help in the marketing of not only your fashion show but also the brand as a whole, increasing sales. Following are some of the tips to help you with social media marketing:
Use visuals to attract viewers as online users tend to skim around 20% of the content, so the only way to stand out is by using high-quality images.
Use high-quality video content, so the audience know what to expect from the show.
Be present on social media even after the event is over. Follow up is very important.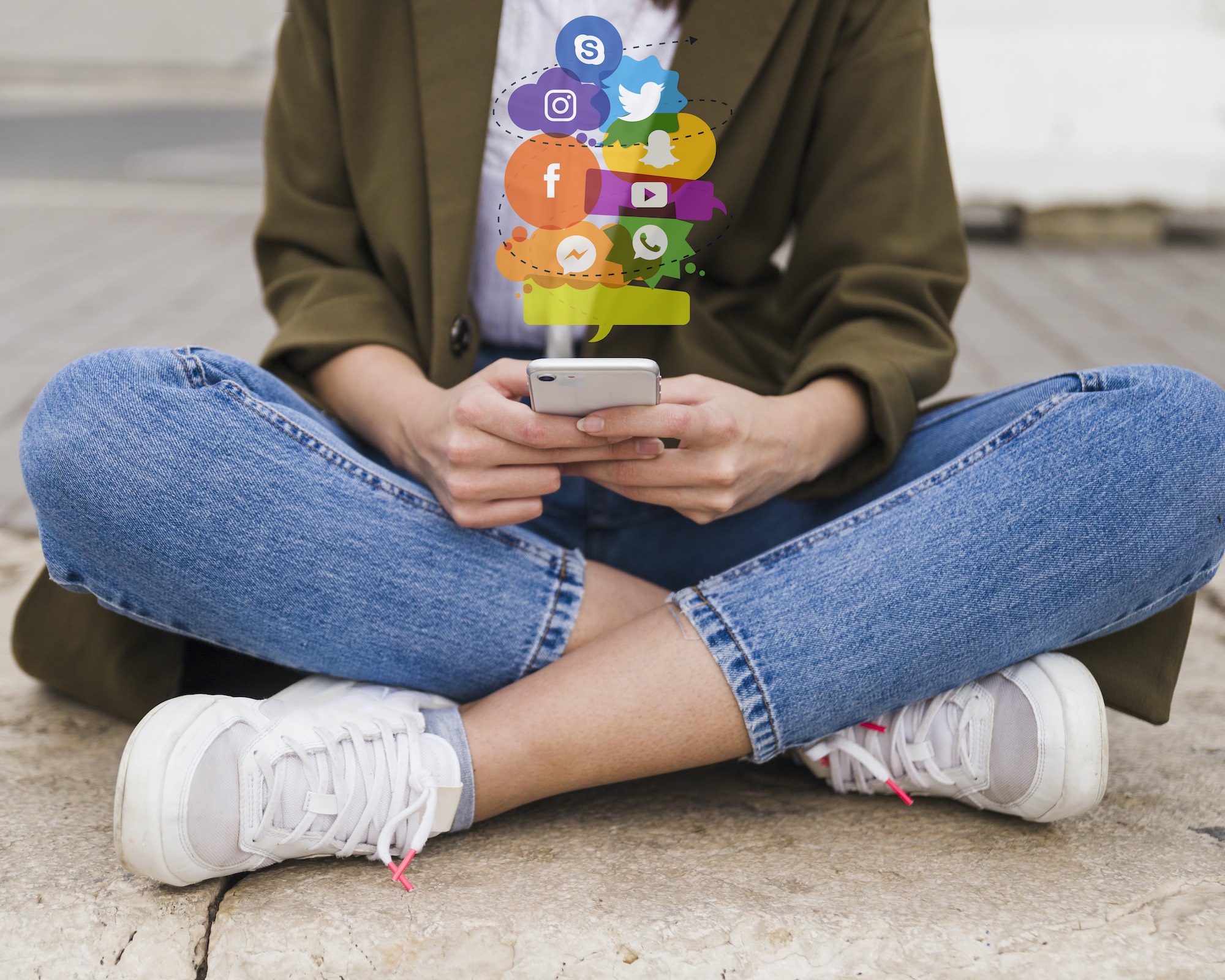 As there are so many platforms on social media, it can be overwhelming at times. There are new platforms, newer trends, and algorithms to keep up with. Another approach can be to get assistance from event companies in Abu Dhabi to market and advertise your event on platforms of your choice.
Sell them on the Creative!
Get creative with your event! Experiment with your ideas and incorporate unique experiences in your show that your audiences may enjoy. Organize your event in a way as you want the show to be perceived. You can also work with experienced professionals in the event industry to ensure a successful event.