Gone is the time of old analog watches nowadays, you can find most of the youngsters wearing a smart watch on the wrist. Smart watches are not for the only youngster. Smart watch Manufacturers built something for everyone's needs. Smart watch for senior citizens who are not much tech-savvy is also available. Seniors citizens can find a smart watch for themselves with features that will be a great help to them in day to day life.
As per some reports, 45% of Senior citizens found smart watches motivating them to keep up with health exercises and other activities.  Around 67% of senior citizens found the smart watches to be of value in their everyday life.
In old times watches were just a way to know the time, but now things are very different.
From sending messages to tracking how many steps you walked. Almost everything a smartphone can do is now also available on the smart watch. You can even video call. Some smart watches have features that can be life-saving for senior citizens.
The global smart watch market is worth more than 48 Billion dollars as of 2020 and is projected to grow by 18% by 2025. With such tremendous growth in the smart watch market, there is no shortage of good smart watch sellers, so it can confuse which one to buy, especially for senior citizens who aren't tech-savvy.
In this post, we will list our top picks of the smartwatch for seniors. So let's get into the list.
1.Lively Wearable2: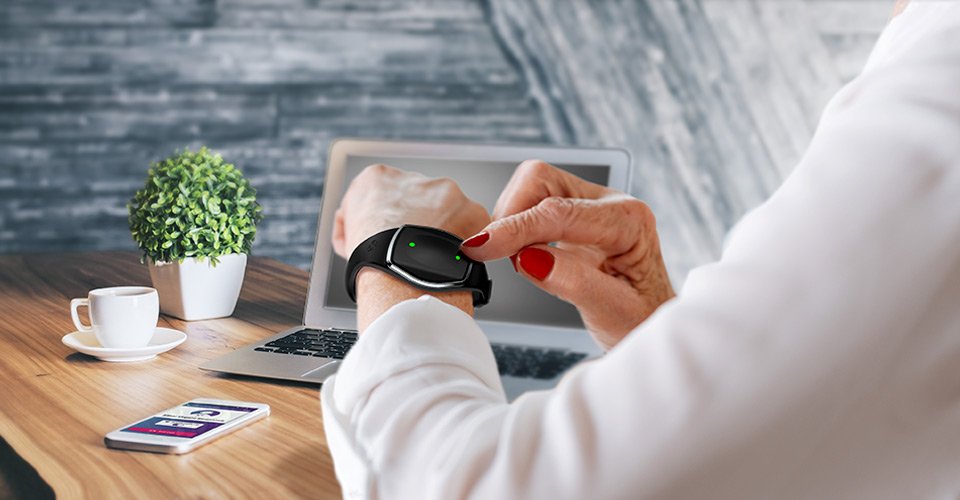 The first watch in our list is lively wearable 2. It is an easy to set up, light, and stylish watch with competitive pricing and a lot of Urgent Response Service for medical and non-medical emergencies. It has a battery life of up to 4 months and is water-resistant. It has the feature of step tracking and also provides daily health tips.
Lively wearable 2 is a medical alert device, but it doesn't look like its designs are up to date with current fashion, so it looks like a normal watch.
The best feature of Lively wearable 2 is that you get 24X7 Support for medical emergencies. It detects unusual heartbeat or sudden falls. You can contact the Lively wearable 2 support team with one-touch their support staff remain on the call with you till your problem is not resolved, and you even get roadside assistance when required.
What we liked :
1.. Battery life is up to 4 months
2.. 24X7 Support, and they even send some to help to your location when needed.
3.. Fall detection
2.Apple Watch Series 6:
The Apple watch series 6 is quite popular these days. It surely lives up to its name. Apple watch series 6 can measure your blood oxygen level. It can take your ECG. Apple watch also have an always-on Retina display.
The watch has GPS. You can call, text, and use social media.
The blood oxygen sensor of the Apple watch series 6 is made of 4 LED clusters and 4 photodiodes. These LEDs flash the light on your blood vessels, and the photodiodes check the amount of light reflected. This helps the watch in calculating the blood oxygen level.
It also detects a sudden fall and irregular heart rate and informs your emergency contact if required.
The Apple watch series 6 is no doubt very high-tech, but Apple has made sure that the watch is user-friendly and great for senior citizens. For using Apple watch 6, you need not be tech-savvy.  Senior citizen appreciates its user-friendly UI, and one can easily see all fitness metrics at a glance.
What we like :
1.. The device is User-Friendly
2.. Have a blood oxygen sensor
3.. Can take your ECG
3.Unaliwear Kanega Watch
Unaliwear Kanega watch is a fantastic device. It is fully voice-controlled, so you don't need to touch it for doing anything. If you are in an emergency, you can contact Emergency services with your watch. If you fall and are unable to contact anyone yourself, the watch will detect it and alert the emergency services accordingly.
The emergency service staff is well-trained to handle any kind of emergency condition and appropriate Support.
You don't need to charge the battery. It will inform you when it is needed to be changed. The watch is water-resistant and also has a medication reminder feature.
What we like:
1..   No need to Charge the battery.
2..  Well trained emergency staff with 24X7 Availability.
3..  Fully voice-controlled
4.Fitbit Sense:
The last watch on our list is Fitbit Sense. Fitbit is a well-known brand in the fitness industry.  Fitbit sense is a health smart watch and has advanced features like stress management, heart health, SpO2, skin temperature, etc.
This product has excellent battery life. It can last up to 6 days without charging. Also, the watch gets charged quickly 12 min for charging is enough to keep it working for a day. The watch has built-in GPS, so you need to worry about getting lost. You can text, call, and even use social media on this watch. Fitbit sense has both google assistant and Alex, making controlling the watch much easier for the elderly.
The watch keeps track of your blood oxygen level. Also supports With ECG app and results from ECG app can be shared with doctors.
What we like:
1.. Fast Charging and Long Battery life.
2.. Supports ECG App.
3.. Keeps track of blood oxygen level and skin Temperature
The market for smart watches is now growing faster than ever. These smart watches are not some luxurious items, but they are something essential for the elderly as these watches primarily focus on the user's safety.
Every senior citizen should have smart watches to keep them safe and connected with emergency services.
So these were the best smartwatch for seniors. All these can be a great help for senior citizens. No worry, even if you aren't tech-savvy. Having these can make daily life more comfortable, and most of these watches are capable of keeping track of your heartbeat, sleep, and daily exercise, and they can prove to be life-saving in many situations.