What is ergonomic gaming chair:
Ergonomic gaming chairs meant for long (but comfortable) hours playing video games. You must have heard of comfortable office chair for office persons who used to sit at for long period of time, in front of computer, these chairs also known as ergonomic chairs. (Ergonomic mean relating to efficiency and comfort in the working environment). And you must have seen the cool gaming chairs on many social platforms. Well ergonomic gaming chair is the combo of both ergonomic chair and gaming chair, BOOM!!!
Importance of ergonomic gaming chair:
When you are a crazy gamer and loves game a lot, then you would really want a cool gaming chair which should also be comfortable. Because what the use of just a cool chair when it does not give you comfort. With the ergonomic gaming chair, you get the both comfort and cool look. When you have a really cool chair that you sitting in people tends to notice that, it just helps you stand out in really different ways.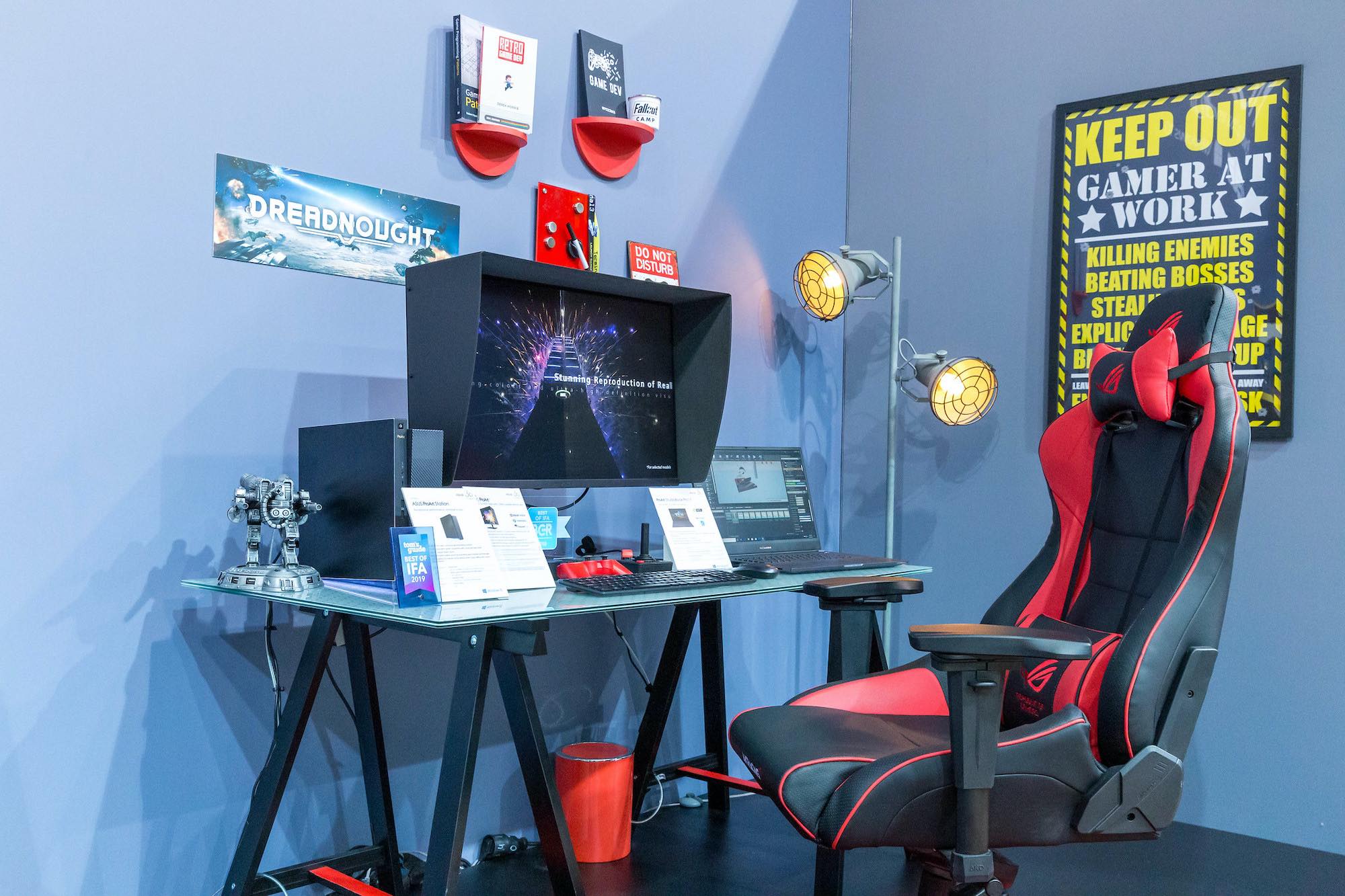 Here is the list of features to look in a good ergonomic gaming chair to improve your gaming experience.
• Design with adjustable features:
Some models may be better or worse than others, but generally there are some issues found on most gaming chairs. So, you must be aware of them before you get one for you via https://apol.sg. The lack of adjustments in the design of the model is the first big issue found. Adjustable features are critical for any person because our bodies are unique in shape and design.
Must look for the following adjustable features:
Height adjustment
Arm adjustment
Seat pan depth adjustment
Neck support
Lumber back support
Ability to recline backwards
Title out base as well as locked
Bucket seat design (If you want it)
Not only pay for looks of the chair but pay for comfort that it gives to you. Ergonomic gaming chairs gives you both.
• Quality:
Quality of the product matters a lot, what's the use of spending money for buying a gaming chair with low quality. Back of many gaming chairs is so solid that it causes back sweat and in long run causes the back pain. I'm sure you will never want to be person with spin problems. Even seat of some gaming chair is so solid that it causes the tail bone and ass muscles sore. Must keep your comfort first. There are lots of ergonomic gaming chair that offers quality, looks and comfort in one price, so go for it instead of buying some useless products.
• Good for postures:
These curved chairs balance on the angle where the seat meets the back, so their position can change with ease. Your legs will rest on the ground when you are seated. A well-built gaming chair supports your lower and upper back, shoulders, head, neck, arms, and hips. A good gaming chair helps to maintain the correct posture. You can sit for long periods of time when you are sitting are right posture.
• Durability:
Must look for durability features before buying any ergonomic gaming chair. That it must have the ability to withstand wear, pressure, or damage. Find designs and quality to suit for longer periods of time. As you are a gamer and loves game so look for both style and durability with high quality and comfort. Look for gaming chairs that fit your body. If you are a high weight person you must count this feature as your priority.
• All-purpose chair:
All-purpose chair does not mean your going to use it at your dining table. But it means it must suit you when you are playing games for extraordinary gaming experience. And it must suit you when you are sitting in front of computer for other purpose like working or whatever you do on your computer. Sitting in a good ergonomic gaming chair is extremely comfortable while also being good for you.
• Price:
Better quality comes with good price. Ergonomic Gaming chairs are worth the investment for people who spend long hours sitting at a computer. Yes, definitely you will have to spend a little more for extra ordinary gaming chair with excellent features. But it does not mean you should spend money blindly on something that doesn't worth that price. There a whole range of ergonomic gaming chairs in the market, find the one that meet your needs. But make sure your selected ergonomic gaming chair must have the above-mentioned features in it then buy it.
Consider what kind of adjustments features you want for your chair to have.
Ultimately, when you are going to buy an ergonomic gaming chair just make sure that you note the kind of adjustments features that are available and then you choose a chair that has the ones that are important to you.
The comfortable Lumber Support pillows feature that come on most gaming chairs can be hit or missing on some chairs. Some have lumber support directly built into the chair. Some have some alternative options.
Test out a gaming chair before you buy it if you have this option available then avail it.
Give your new chair a couple of weeks, before you decide its whether for you or not.
Conclusion:
Some models are better designed than others and just like choosing any other office chair you really should probably test it out in person to get the feel for the comfort whether you are gaming or just working on computer.
If you are some of the person spending significant amount of time at the computer so we highly recommend to go with autonomous chair or some form of organic chair, and not only look for a high price gaming chair but look for the comfort too. Look for something more longevity in terms of comfort at the Best chairs for pc gaming here.