Are you ready to build your first website but not sure which hosting is better for your blog? You have questions in mind about free and paid hosting. Read this free hosting vs paid hosting comparison to understand more.
You need a domain name and hosting to start a website. The domain name will be the name of your business and hosting is the online space to store your website files.
These files may be the HTML/PHP files and images etc. So, you need an online space which is like an office for the offline store.
Now let's find out which hosting will be the best for your business either free hosting or paid hosting. You can also check the cheapest WordPress hosting in India before checking free and paid hosting.
Now let's check out the detailed comparison between free and paid hosting.
Free Hosting vs Paid Hosting Comparison
Uptime:
Your website is your online office and it should be open to visitors. In terms of online business, your website should be live. This metric is known as uptime.
Paid web hosting always provides good uptime as compared to free web hosting.
Free web host users always complained about uptime. So, if you don't want to lose your customers your website must have an uptime of around 99%.
Most of the paid hosting companies guarantee you 99.99% uptime. It may be less or more but it stays around 99%.
Disk Space:
Free web host servers are shared by many users and there is no limitation. In this situation, your website will suffer from bandwidth and disk space.
Less bandwidth and disk space will cause slow loading of your website.
While paid web hosting companies always have a limited number of users on a particular web server. There are many types of paid hosting like shared hosting, VPS hosting, cloud hosting, etc. You can choose any one of them according to your need.
Safety:
Your website is your business and you have to take care of all your inventory. You cannot simply upload your web files on any server you can't trust.
Some free hosting companies are more interested in gathering your and your visitor's data. They may sell this information to marketers.
This is another pitfall of free hosting while in case of paid hosting your files are safe.
They do not sell your information to marketers.
Most hosting companies keep a backup of files in case your website suffered a hacking attack or malfunction.
Annoying Ads:
There is nothing free in this world. If you choose free web hosting the companies may show ads on your website. You can understand that all companies have to spend money to buy online space so they cover their costs with ads.
You will not have any control over these ads and sometime these ads may ruin the user experience.
For a business website or brand, website ads may be the worst distraction.
No customer support:
Customer support is always needed to run websites. A free hosting company can't provide support as they are not charging you. Even if they claim to support you, you must understand they are not under any contract with you.
While paid hosting services have a team of experts to solve common hosting-related problems.
Branding:
Branding is important for every business. Free web hosting companies always use their own branding on your website. You may have to use the hosting company's logo or name anywhere on the website.
With free hosting, you have to use the company's name in your website URL. This is very annoying as these kinds of websites share common names and are not easy to remember.
Limitations:
It is quite obvious that with free hosting you get very limited resources. Like you get limited bandwidth and storage. You will not get any server access or a useful platform like Cpanel to install WordPress, add email addresses, SSL certificates and FTP account access.
Paid Upgrades:
As I told you previously nothing is free in this world. For most of the companies that offer a free plan, it is like a gateway to attract customers.
Later or sooner, you will realize that you have to upgrade to use more tools and resources. At that time, you have to choose one of their paid plans.
So, it's better to go with paid hosting from starting.
Risk of losing site:
When you use free hosting, you are always at risk. As you pay nothing to the company, they have no liability for your website.
Suppose they shut down their server overnight and do not inform you about that.
You will simply lose all your data and visitors.
While in case of paid hosting you also get the backup option. This backup may be free or paid but you will not lose your data due to the hosting company.
No Ranking:
If you think you can rank your website using free hosting you are still watching a dream.
With free hosting, you can't rank your website. Nowadays competition is too high and we don't see any result on Google having the hosting company names in the URL.
Free hosting companies offer very limited resources and it would be very difficult to rank with these resources.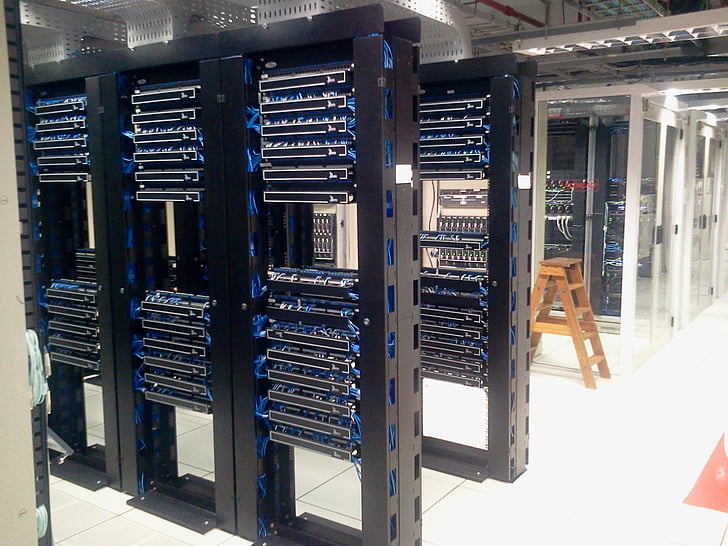 Benefits of Paid Hosting:
Paid hosting has a lot of benefits and that is the reason why every brand prefers paid hosting. In paid hosting, you have to pay monthly or yearly and the cost of hosting depends on many factors.
Type of hosting – Shared, VPS, Cloud, Dedicated
Web Space – How much space do you need to host your files
Bandwidth – How much bandwidth do you need
No. of Websites
Now let's check out the benefits of paid hosting
Unique Branding
More secure than free hosting
Extra features as compared to free hosting
24/7 Customer Support
99% uptime guaranteed
Unlimited Bandwidth
No Ads
Email, Cpanel, SSL and database access
Benefits of Free Hosting:
Free hosting has some benefits too. Like if you don't want to start a real website and want to test things free hosting can help.
Another main advantage of free hosting is that it's free and you don't have to pay a monthly or annual fee.
Conclusion:
Now let's come to the conclusion of whether you should go with free hosting or paid hosting. After reading benefits of paid hosting it is clear that paid hosting is far better than free hosting.
But if don't want your website to be a business or brand website you can choose free hosting.
You can install some tools and test the actual website environment with free hosting. There are also some popular blogging platforms that allow you to start a website like Blogger, WordPress.com, Tumblr and Wix etc.