Social media has shifted its horizon for the past couple of years. New social media site and tools implemented has make communication more interactive. Businesses are every much concern about what new is about to come and how they can be proficient enough to create brand visibility and increase their loyal customers with the passage of time.
Table of Contents
Life before Facebook and Twitter
What today's social media is up to.
Social media-is it good or bad for education.
Life before Facebook and Twitter
Social media before Facebook was just a channel for communicating and uploading picture on it only. The first social media site Six Degree created in 1997 has these elements to interact with other users.
As social media spreads its wings centuries to centuries blogging sites become more popular people become involve in reading and getting update with the world.
The social media life has been so fast and ever changing that we could even think they weren't there in our life.
After the rise of Six Degree.com begins in 1997 the flow of new sites like Friendster in 2002 Myspace in 2003 and then Facebook in 2004 has created a new trend of chatting, messaging video calling engaging with new brands and spreading awareness through marketing campaigns.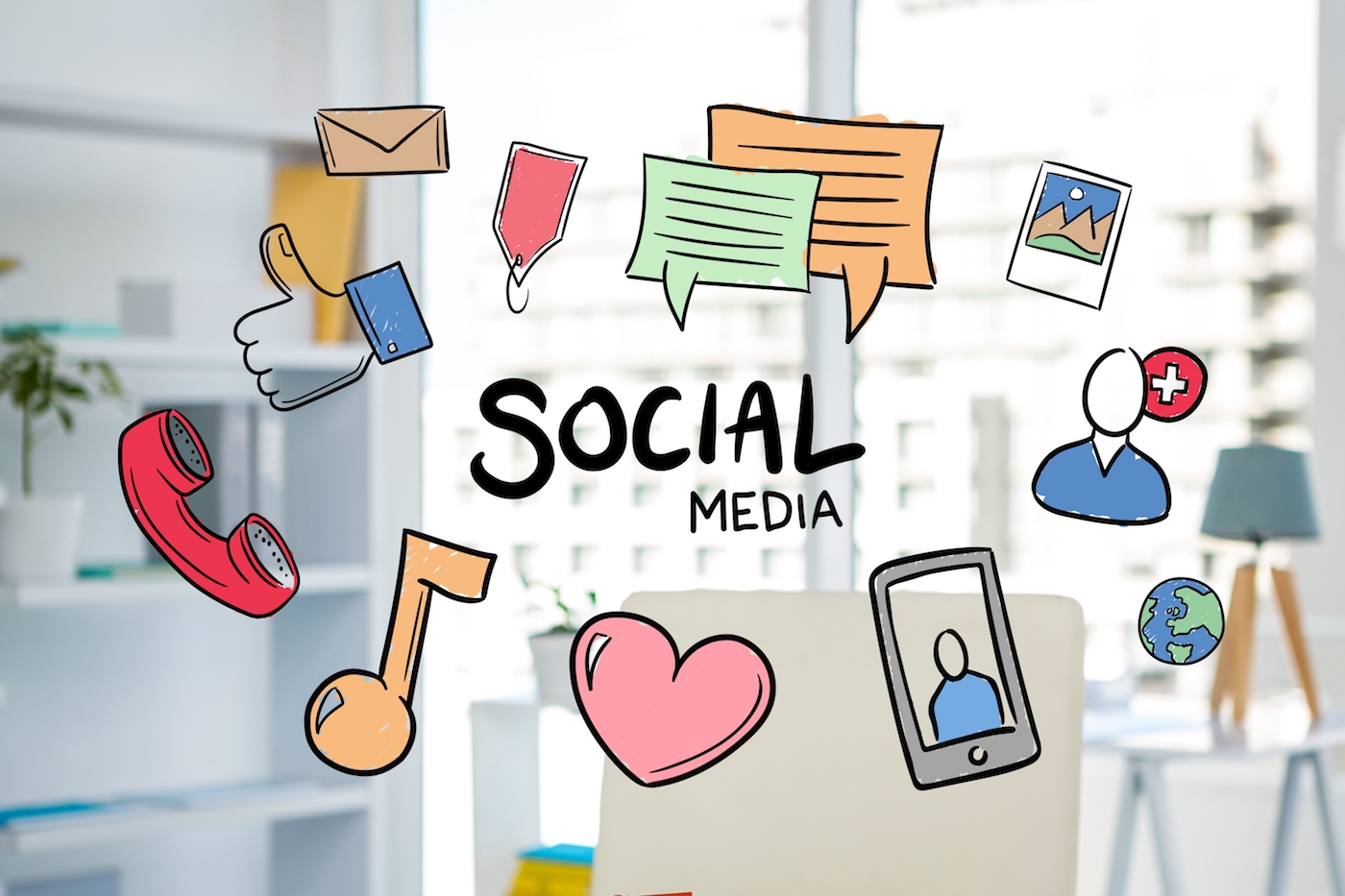 What today's social media is up to
The social media today is now for engagement and increase relationship. This criterion of social media has totally changed; with one time the communication pattern was just for ratio 1 but now it is 1:1 where brands and customers interact, share ideas and quires together.
Video sharing through social media reach 400 to 500% followers rating with in a day. Now, companies are relying not on what brand is offering the customers but what customers want to see through the eyes of a marketer.
The conversion of post, video sharing and stories is now converted into meaningful content or blogging. This conversion will make your leads strong and accumulate more traffic to the website.
Gone those days where traditional marketing approach was trendiest and highly reliable for bigger audience. But now pattern of segmenting customers with demographics, geographical region, age and gender is more focused.
In 2019, Facebook via messenger is speeding its grounds in the marketing minds. It has been said that 60 to 80% open rate has been predicted through Messenger within 60 minutes.
Social media-is it good or bad for education
As we were talking about how social media is working and what has marketers benefit with these platforms today in 2019.  Let's discover how they are transforming the life of education. As we all know students are the most potential users of social sites. As the statistics shows how the user's engagement on social platforms is breaking its ways. In 2019, the statistics observe 3.2 billion users has comes along the sites and is growing steadily.
Just think how it will impact in education how much benefits and harm social media is creating. There have been no secrets that social media tools, platforms such as online academies are deploying education and students comprehend those sites usefully. According to Essay writing Services UK they have wisely used social media to target the students.
Social media-Positive VS Negative
Whatsapp- engagement to enhance learning outcomes
Health issues are bigger than benefits
LinkedIn for students and teachers development
Students instructed the lack of writing skills
Online academies making learning more convenient
Create a bubble of limited learning and knowledge
Positive outcomes
Whatsapp engagement to enhance learning outcomes
As the rise of whatsapp has not just spread the wings to the people who want a convenient way of interaction and engaging with the live ones. The features of whatsapp made it possible for educators cater this platform to share information and spread knowledge worldwide. The vision of Brain Acton and Jan Koum the founders of whatsapp to secure the messages and communication shared and cut of all the barriers that are effecting it.
The best part is through whatsapp groups and audio messages parents, teachers and students can get connected and send out assignments details and projects. Unlimited information, enhancing the space of learning, creates study groups that are equally helpful in classroom and outside school premises.
·LinkedIn for students and teachers development
LinkedIn is considered to be professional site where sophisticated individual like CEO's, teachers, students, managers etc. communicate, build relationships and update each other's activities.  But now it has been observe it has been built for educational purposes.
First of all it is a perfect site for students who have completed their academic career can reach out big companies CEO and Managers for professional careers.
Second of all, reach out professional individuals for learning purposes. Students can Search for potential person's names or their projects to ask questions regarding assignments and topics such as research articles.
The best part of LinkedIn is students can promote their work such as research projects, universities assignments, seminars and blogs.  That other person may be interested related to the same field. The Essay help online UK rely more on such sites for good research writers. This helped them in seeing his/her whole work, activities and qualification.
Online academies making learning more convenient
We have seen the shift of learning becoming reliable and more convenient. How? Through Khan Academy and Coursea, they have been the supporter of online course having without even going to college or university. These online platforms not only made students learn information but also added a touch of AI and machine learning tactics to keep students understand subjects easily.
Negative outcomes
Health issues are bigger than benefits
Obviously, everybody is aware of where technology gives you benefits them also gives a glimpse of negative impact of human being. The students might suffer from bad posture, weak eye sight, lack of creativity and non-active in classroom.
Students instructed the lack of writing skills
The student's ability to create new things and share unique ideas is going in drain just because of social media. How? The social content which being reduced day by day, books are demolished from the classrooms, everything is on internet. We are doing nothing just reading short content with lot of picture and less information nothing else. Previously the trend of writing unconstructed messages, with lot of grammar mistakes has affected drastically writing skills.
Create a bubble of limited learning and knowledge
The students are now in a large bubble of information, knowledge and learning from others mind. They are trapped in such a complicated structure of events where they cannot move forward or backward. As social media gives all sort of information's regarding anything you desire. So the students and even the teachers are totally depending on it for the life.