Ramadan, the holy month, started today in most countries. That will not stop air travellers from wandering the globe. But with Etihad Airways, it will make your life easier through their premium services offered on board the flight and on the ground.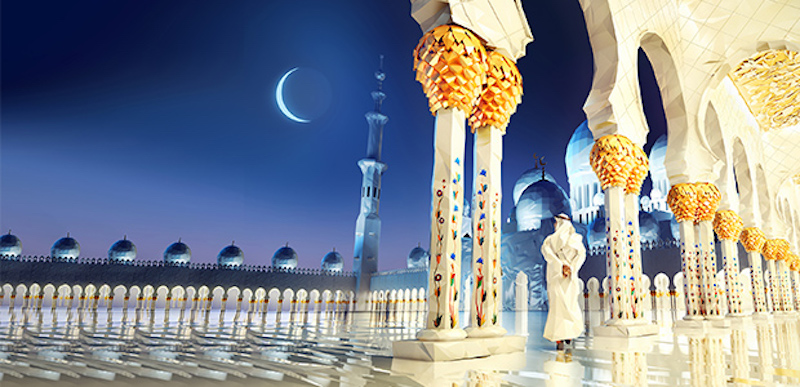 To support all those observing the holy month, Etihad Airways will have special services in the air and on the ground for everyone traveling on board their fleet during Ramadan.
We decided to write you about these services so you have time to book your Ramadan flight with Etihad Airways Now!
Special iftar meals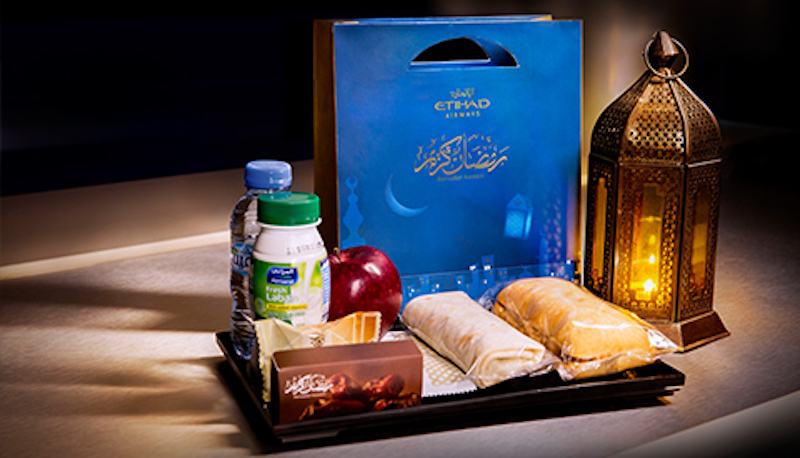 If you are flying during iftar, you will get a full service meal on board to break the fast. If you are landing during or before sunset, you will get our special iftar meal pack to go.
Dedicated prayer areas on board the A380 & 787s
The A380 and 787s feature private prayer areas with screens displaying the direction of Mecca. We wrote before about this feature on Saudi Airlines but this is awesome too.
In addition you can find the five prayer times by origin, destination and current aircraft location on our inflight entertainment system. Ofcourse, it would be awesome to just lay back and "try" to watch all these movies and series on the inflight entertainment system.
The Qibla Compass
  On the rest of Etihad Airways fleet there is a Qibla compass, which you can find on the flight path section of our inflight entertainment.
Let your miles make a difference
By simply donating 750 Etihad Guest Miles, you will provide one meal to someone less fortunate in Somalia. The more donations received, the more people fed. Together, help Etihad Airways reach our goal of 20,000 meals. Donate NOW!
Ready to fly in Ramadan? Book your Ramadan Flight now by clicking here.