The Ritz-Carlton is going the extra mile taking its legendary service and unrivaled luxury hospitality to sea. They are offering bespoke cruises on the first of three custom-built yachts in 2019.
Each yacht will feature suites with private terraces and accommodations for up to 298 guests. Starting with excquisite destinations and voyages that range from seven to ten nights, combining signature Ritz-Carlton service and amenities onboard with uniquely curated experiences ashore.
Reservations will start in May 2018 with first sailing in 2019! So stay tuned. Here are more details.

Each custom-built yacht offers an intimate journey with space for only 298 guests. Accommodations feature 149 suites, each with its own terrace, including two luxurious penthouse suites.
As with The Ritz-Carlton on land, cruises will feature
Thoughtfully designed, modern interiors
Destination-based activities with local chefs, artists and musicians
Luxury amenities including The Ritz-Carlton Spa
Elevated dining including a restaurant from Sven Elverfeld of Aqua, the three Michelin-starred restaurant at The Ritz-Carlton, Wolfsburg, and Panorama Lounge
Most voyages range from 7 to 12 nights and include intimate and signature destinations alike with many overnight calls. The first yacht sets sail in 2019; reservations open May 2018.
Each unique, custom-built yacht features 149 suites with private terraces and several innovative duplex suites
Elegant interiors reflect a joint effort between The Ritz-Carlton and Tillberg Design of Sweden, among the world's leading ship-design firms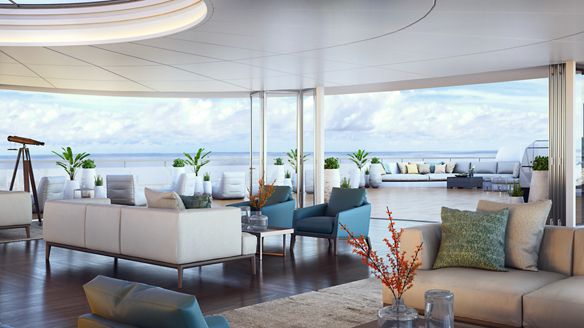 Experiences include dining from a three Michelin-starred chef, musicians and artists, a spa and journeys inspired by ports of call.
Check it out now at the Ritz-Carlton website through the link here.
Think it is awesome, leave us your comment in the section below….