The Philippines is an archipelago which consists of more than 7,100 islands, small and big. Meaning the country offers great diversity. From those places in the Northern part to those in the Southern, truly, you would not run out of things to do.
Thus, if you are having a trip in the country for the first time and you are staying there for a month or two, then, you better prepare activities you should do while you are there as you would not want to waste time roaming around in this beautiful country.
Luckily, I have listed down some of the interesting things you should do while you are there. Read on!
Things to Do During Your Stay in the Philippines
#1 Visit Islands
As stated already, the Philippines is an archipelagic country, which makes it a country that offers beautiful beaches and islands. It is just perfect for the country's hot weather or summer season.
Recommended Beaches/Islands to Visit
Boracay – when you talk about the Philippines, this one always pops up. This is a small island in the central part of the country with beautiful white sand beaches. There are 3 stations in Boracay, but each one possesses a good set of activities to do, like Snorkelling, Parasailing, Scuba Diving and even a Massage by the beach. Well, to differentiate them, station 3 is the nearest to the Ferries port, Station 2 is the most crowded, and Station 1 is the most luxurious. However, if you are there for the beach, it does not matter what station you are in.
Puerto Galera- it is just one small ferrie away from the City of Batangas. If you want a quick get away, and you are traveling from Manila, then this is the perfect choice. The sand in the beach is white too, the water is blue and not as crowded as Boracay, making it perfect both for relaxation and instagram posts.
El Nido Palawan- this is a municipality in Palawan Island. It is known for its white sand beaches, which are also perfect for coral reefs searching. When you say El Nido, it means a beautiful Paradise with huge limestone cliffs,beautiful views of mountains, caves, captivating lagoons and coral garden. .
Siargao Island- talking about this Island means talking about the Surfing Capital of the Philippines and beautiful beaches with surfer-friendly waves. It is also famous for its Sohoton Caves with lagoons in between rocky hills. The cave is known also for 20ft cliff-diving, perfect for adventurous and brave goers.
These 4 are just some of the suggested islands to visit, but there are a lot to consider.
#2 Enjoy Filipino Cuisine
The best way to really get to know a country is by trying different kinds of food a country offers. This is specifically suitable for a diverse country like the Philippines. Again, the country consists of many islands, small and big, making it a country that offers kinds of food authentic to its every region.
Some of the Dishes to Try
Adobo- arguably the national dish. It's made of Chicken or Pork cooked in soy sauce and vinegar with spices, like ground black pepper.
Sinigang na Baboy- runner up in the run for national dish contest (if there's any). It is Pork in sour tamarind soup with veggies, like cabbage and string beans.
Lechon- can be considered as the best Pork dish ever. It's roasted suckling pig stuffed with herbs and spices.
Halo-Halo- is a great representation of the Philippines. This is a cold dessert perfect for the tropical weather of the Philippines.  The term Halo-Halo means mix-Mix, and this is the most suitable name for this; Halo-Halo is a combination of crushed ice, evaporated milk and other various ingredients, like nata de coco, sweetened beans, flan or ice cream, etc.
Visit Eat Like Pinoy for the best Pinoy dishes to try!
#3 Visit Mountains
If you are a fan of nature and looking at the views from above, then visiting the beautiful mountains of the Philippines is a must. The country houses mountains to climb. Also, you can do trekking and other activities involving mountains.  Mount Pulag, Mount Daguldul, Mount Pinatubo, Mount Kanlaon, Mount Apo, Mount Mariveles, Mount Pico De Loro and Mount Kitanglad Range are just some of the best mountains to climb.
#4 Visit Historical Places
Let us take a trip down memory lane. If you love stories and you want to have a deeper understanding of the long and rich history of the Philippines, then visit its historical places.
Different Historical Places to Visit
Rizal Park- is a historic urban park. It is also called Luneta Park by some. This is especially significant to Filipinos because it is where the National Hero, Jose Rizal was executed by the Spaniards, and he is also the reason behind its name Rizal Park.
Intramuros- it is called a walled city, and it is situated near Rizal Park. Visiting the place means seeing an old spanish inspired village. There you can see horse-drawn carriers, old spanish furnitures, museum, etc. Then, to maximize your time, you better visit the Fort Santiago where Jose Rizal was imprisoned before being executed.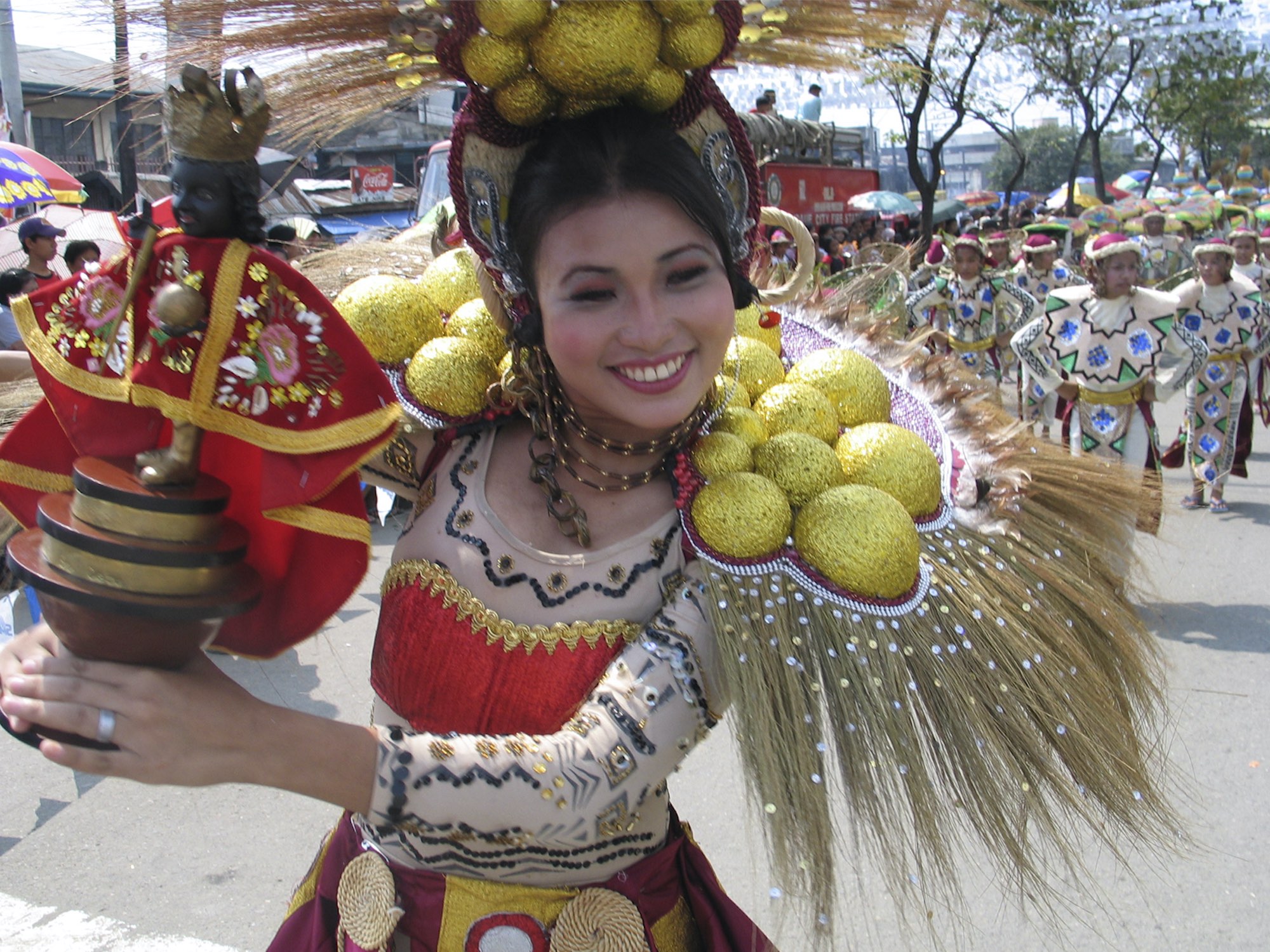 Mactan Shrine – the discovery of the Philippines is a long battle as to who really found it, but one thing is for sure, there were fights here in there, and one of the most notable fights is the Battle of Mactan, involving  Lapu-Lapu (Native Soldier) and Magellan Portuguese Explorer who is believed to have discovered the country. The fight happened in Mactan Shrine.
Those are just some of the places to visit, but there are a lot more.
#5 Visit Catholic Churches
80% of the population of the Philippines is Catholic. Thus, it is not surprising that every place you visit has a catholic church, and that says a lot about the Philippines. Experience the Filipino way of attending the mass.
Two of the Famous Catholic Churches
Barasoain Church- aside from its being a Catholic church, it is also notable as this was where the convening of the First Philippine Congress on the 15th of September 1898 happened. Also,  the ratification of the Malolos Constitution on the 21st of January 1899 occurred here, and lastly, it's where the inauguration of the First Philippine Republic on the 23rd of January 1899 happened.
Edsa Shrine- it is a small church built to commemorate the first and second People Power Revolutions, which were attended by millions of people. These were demonstrations intended to ask the two most notable former presidents, Ferdinand Marcos and Erap Estrada to give up their position.
There are lots of churches, and those are just two of them, and they're mentioned as those two churches were silent witnesses of the start of the democracy in the Philippines.
Final Words
These are just five of the must-do in the Philippines, but when you visit the country, you will surely discover other interesting activities to do, like trying our different modes of transportations: Jeepney andTricycle! Good luck on your first ever visit!