Do you want to change your career? If so, this is quite a big step and we will now look at some of the best tips and guidelines to help you along your new path.
The very first thing you need to do is determine your current levels of job satisfaction. All you need is a notebook or journal and write down your thoughts and reactions throughout your work day. Then, look at the recurring thoughts and see if there is a pattern. You should assess what you like and don't like about your current job, why you're unhappy etc. This means figuring out if you dislike your job because of the company culture, your boss, co-workers etc. During this process, look for certain things or changes you can make that will help you when you're ready to change careers.
Next, you'll need to look at all the current skills you have, your values as well as your interests. Look over your past jobs, projects you've been involved in, particular roles you've enjoyed, volunteer work etc. This will help you to figure out what types of activities you strongly prefer. You should also take the time to figure out if your current job makes full use of your skills and is in line with your own values. There are numerous online tools that can help you determine your skills and match them with suitable careers. For example if you want a social care job then use Google to search for social care vacancies Glasgow.
Look at alternative jobs and careers. You should brainstorm all of the alternative career options that you're interested in that are in line with your core values. If you are aiming for an occupation that is not dependent on your Bachelor's degree, you might want to do trade jobs for your career change or something related to marketing. Always remember that you can consider all your options. Then, look at all of your networking contacts and talk about some of your options with them. This includes your trusted friends, family members etc. If you're having difficulty with this, then you should talk to a career counselor.
Determine your job options. You should look at potential fields and thoroughly compare, analyze and research them. If you take the time to Google various careers, you'll be able to obtain a lot of information on those fields.
Reach out to personal contacts. If you have personal contacts that work in the field that you're interested in getting into, you should try to talk to them. These contacts are invaluable and can help you to learn more about your potential new career. You can make new contacts by using LinkedIn and even your local college's alumni career network.
Become a job shadow. You can become a job shadow for a person who is working in the job that you're interested in. This will give you a tremendous amount of insight into the day to day tasks of the job. All you need to do is spend a few hours a day shadowing a professional or even a few. In order to find persons willing to do this, simply contact your local college's career office and there will likely be many alumni volunteers who would be willing to take on a shadow for a few days.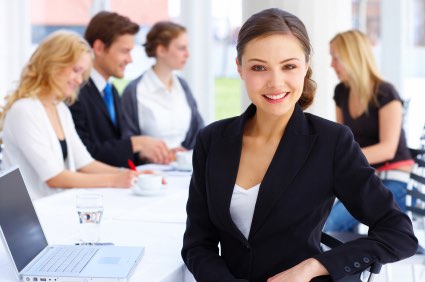 Test out the career. You should look for freelance opportunities or even volunteer opportunities in the field you want to get into. For example, if you want to be a veterinarian, then volunteer at a nearby animal shelter. If you want to get into publishing, then you can look into doing free work for your local school's PTA.
Sign up for relevant classes. Look at what educational requirements you need for your new career and look at where you can get these qualifications. You can do evening courses at a local school or college or even online. Make sure to join professional groups in your newly desired career and attend relevant seminars.
Improve your skills. You can improve your current skills while at your old job that will certainly help in your new job. For example, if you want to get into graphic design, consider helping out your company's current graphic designer or taking on a creative project. Your current company may even offer free training that you can take advantage of and you don't necessarily have to return to school to learn the new skills you need.
Think about getting a new job in the field you're already in. You should consider looking at more suitable roles within your industry. This will give you the opportunity to use the industry knowledge you currently have. For example, if you're a programmer but you're tired of coding, you can move into sales, customer support, project management etc, all within the same industry.