Open-plan offices were introduced to enhance collaboration between employees and reduce the costs of workplace design and maintenance. While the latter goal has been successfully met, the first one has turned out to be a failure as office privacy is affected so much that it reduces face-to-face communication by 70% according to a 2018 Harvard Business School study .
Privacy in the office — general rules
There are four major layers of workplace privacy. Office environments should offer favorable conditions to their employees to enable them to stay in control of all of these layers.
The first one is the territorial layer. No matter how popular the digital nomad lifestyle has become, humans still have a need for claiming certain spaces as their own. Each change in the working space requires time for adaptation.
The second layer concerns information one wants to keep confidential, whether it is written or verbal. Employees also expect acoustic and visual privacy. This need is connected to information privacy, but it also means controlling which information a person receives from others.
How to ensure privacy in the office?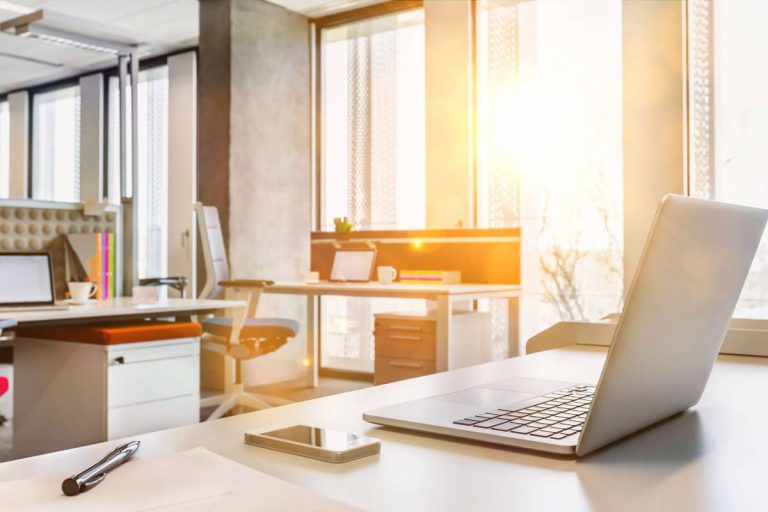 The feeling of being under constant surveillance, the need to protect confidential information, and the constant struggle with distractions are only some of the effects of lack of privacy. Office approval from the employer to increase the level of privacy at work will not only improve the well-being of the staff, but also boost their productivity.
Optimal office privacy depends on two essential factors, which are keeping healthy social boundaries in the team and providing employees with a physical environment supporting their sense of privacy.
Cooperation and privacy — can they go hand in hand?
While cooperation in the workplace is necessary for achieving the company's goals, it becomes an obstacle in workplaces where healthy interaction turns into disturbance of privacy.
Companies should invest in learning about the working conditions their employees expect, addressing the needs of socially active individuals and supporting more introverted workers while keeping an eye on toxic employees who have even more opportunities to disrupt the work of others in open-plan environments[1].
Privacy in an open floor plan — how to make it reality?
Unfortunately, the open-plan design itself is a major contributor to the lack of privacy. Office workplaces with an open-floor design are not private by definition. Yet, this issue can – and should – be addressed and resolved.
One of the necessary steps is to create private spaces for employees to work alone or participate in audio and video calls they would like to keep confidential. A compact movable office pod such as hushWork by Hushoffice is suitable for different office environments, no matter how spacious they are. There are also special pods for private face-to-face meetings.
Adding screens and acoustic panels is another solution. Although they cannot form completely private zones in the office, they significantly minimize employees' exposure to disruptions.
[1] https://www.forbes.com/sites/stephaniesarkis/2019/01/27/how-your-open-plan-office-is-killing-your-privacy-and-safety/?sh=3347cd4f4e99