The United States Medical Licensing Examination is a three-step examination taken by medical students to receive their medical license. Step 1 is typically taken at the end of the second year of medical school. Step 2 is a two-day test that is taken in the fourth year of medical school. And step 3 is also a two-day test that usually happens in your first year of residency. The USMLE will test your medical knowledge, skills and aptitude to get your practice permit for the United States. Use the USMLE exam question bank to help you prepare for the examination – it will provide you with practice questions before the real thing.
Who can participate?
You will be able to take part in the USMLE examination if you are enrolled or graduated from a US or Canadian medical school leading to a Doctor of Medicine degree, or a Doctor of Osteopathic Medicine degree in a US school.
If you have enrolled in a medical school outside of the US, then it must be listed in the World Directory of Medical Schools which meet the requirements.
Step one
Step one of USMLE is all computer-based and fitted into an 8-hour session in one day.
It compromises around 280 multiple choice questions, and each segment will last for 60 minutes (being 7 segments in total).
It will cover basic science material and focus on health, disease and different modes of therapy.
You can get up to as many as 10 choices when you are answering these questions, so make sure you are fully prepared for the day and practice with the USMLE exam question bank.
Step two
Step two of USMLE will be divided into 2 parts – clinical knowledge and clinical skills.
The first part of clinical knowledge will be fitted into a 9-hour session in one day, with each segment lasting 60 minutes as you will have done in step one. This will include multiple-choice questions that will cover a range of areas such as preventative medicine, psychiatry, paediatrics, and surgery.
The second section of clinical skills will include physical examinations on another day of testing. This will involve you gathering data from a test patient and interacting with them, then applying your knowledge to perform the physical.
This step will test your ability to apply your knowledge to real-life medical situations and how you communicate with your colleagues in a work environment.
Step three
The last step of USML takes place over 2 days, with 7 hours of testing on the first day and 9 hours on the second day.
It will test how well you do under pressure and unsupervised in the practice of medicine.
The first part of the test will involve you completing 233 multiple-choice questions, the last part will then get you to go through 13 different case simulations to test your practical skills.
You will get a time limit of 10-20 minutes for each case simulation you receive, which will test your ability to perform well under pressure.
The USMLE exam question bank will again help you prepare for part 3 of the examination.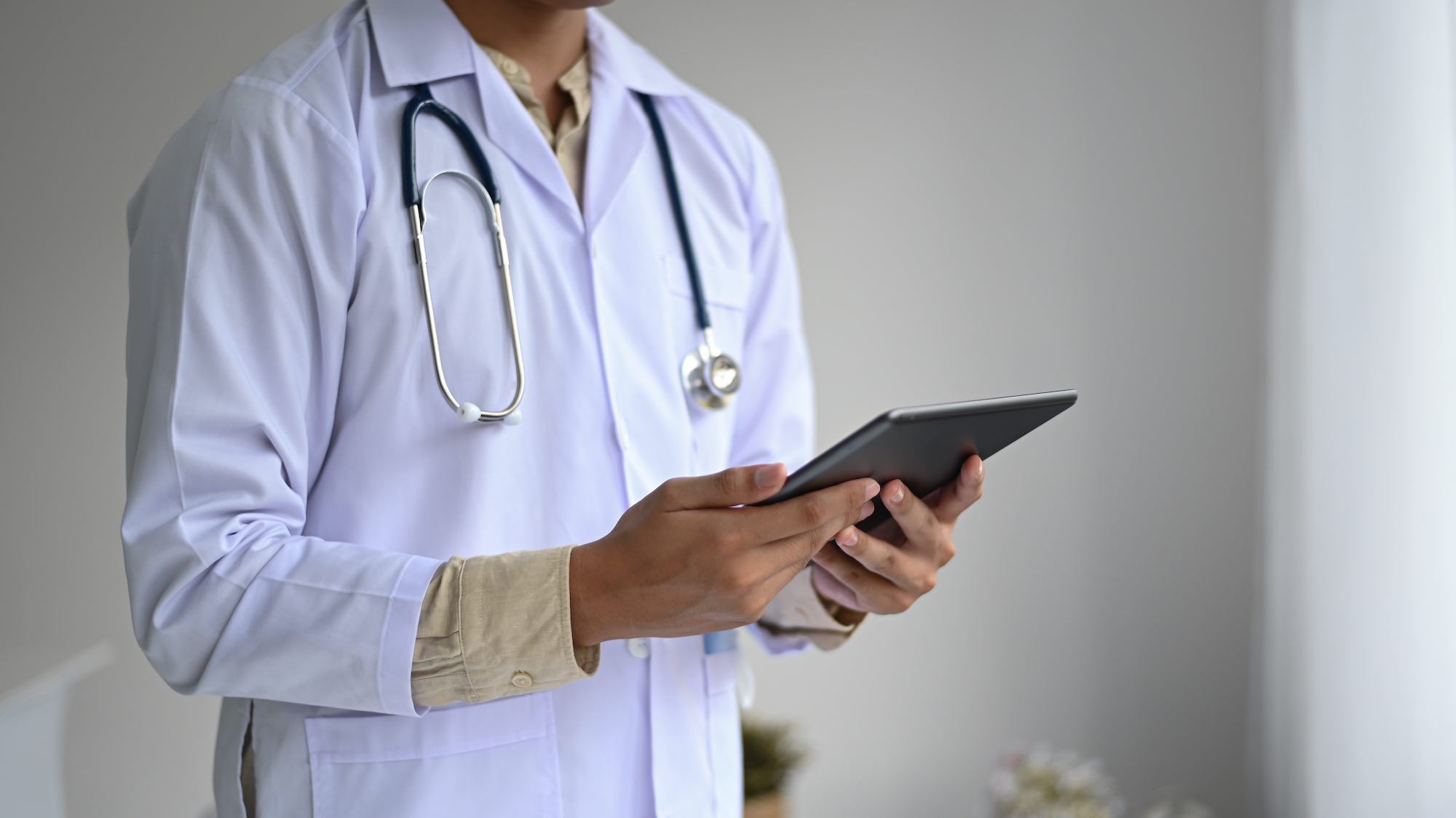 USMLE Results
USMLE is considered one of the toughest examinations in the world and you only get a limited amount of attempts, so people spend countless hours preparing for this great medical achievement.
The results for the USMLE are typically available within around 3 to 4 weeks. There are also minimum scores for each part of the USMLE which are as follows:
Step 1 is 194.
Step 2 is 209.
Step 3 is 196.
The USMLE Management Committee review the minimum scoring requirements every 4 years to decide whether they need changing.
If you need to retake any steps of the USMLE you will get 4 attempts. After exceeding this amount you will not be able to participate again in the USMLE steps.
USMLE fees
Each step of the USMLE will have a fee to pay to enter.
Step 1 is $880.
Step 2 clinical knowledge is $880.
Step 2 clinical skills are $1,535.
Step 3 is $830.
If you are applying outside of the US there will also be international fees, and remember to consider flight costs. Some parts will require you to go to the test centres which are only located in the US.