Workplace compliance is essential for the sustainable growth of a business. However, achieving a hundred percent workplace compliance by the employees is not an easy nut to crack. Employers used to make a bundle of policies, laws, followed by heavy check and balance systems. Whereas, today's modern technology has made employee management way easier than before. Decreasing the need for round-the-clock watchfulness and lengthy record-keeping procedures. Automation and multipurpose software available today serve the purpose with more accuracy and less wastage of time and energy.
Cloud-based Time And Attendance
Automation of your employee working hours and attendance is a way to save your time and energy. You no longer need to hire a team for this purpose. Getting you out of the old-school ways of recording employee attendance with paper timesheets and manual punch-card systems. The use of cloud-based time and attendance help you keep an accurate track of your employees with less fear of underpaying or overpaying your employees. Therefore, allowing you to do a digital collection of data by Synerion's automated systems like barcode badges, magnetic stripe cards, biometrics, or touch screen inputs to keep a check of your employee efforts. Protecting you from payroll frauds and giving you the power to encourage those who are doing well and punishing others. Indeed, building employee trust towards the company and, thus, enhancing workplace compliance.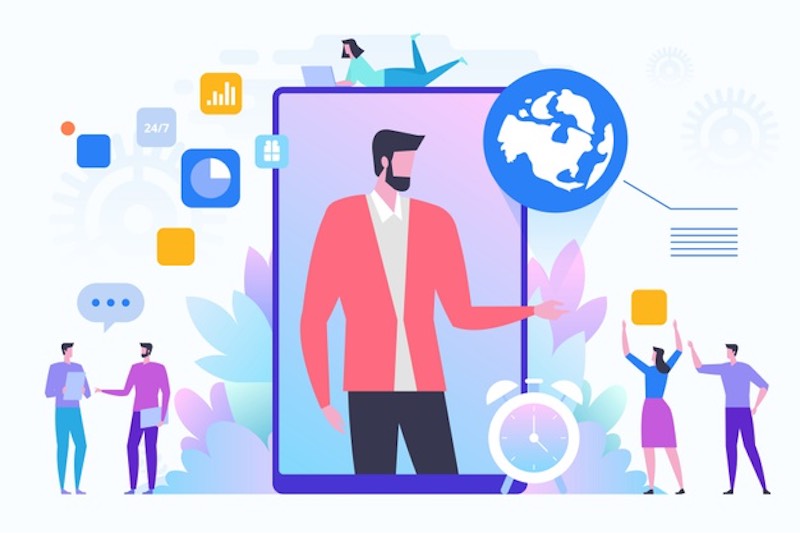 Goal-oriented Time Tracking
Inculcation of time tracking apps as a part and parcel of your office routine allows your workers to keep track of the time left and the progress towards their goals. Making it apparent ahead of time if a project is behind the schedule. Therefore, a technology that leverages online productivity and organizational tools. Some examples of these apps include Timewatch, a time tracking app that lets you use Google Calender for timesheets, Toggl Track, a free time tracking app, Harvest for keeping a record of the hours and expenses in teams, and Everhour for viewing and managing team availability.
Allow Mobile Telecommunication
While modernizing your workplace and introducing technology in your worker's daily work, how can one forget to involve the 24/7 handy device called the smartphone? Modernization of smartphones to add them as a tool for your workers by phone cloud computing, email connectivity allow employees to manage projects outside the workplace. Shattering the 9 to 5-time limitations. Therefore, enabling mobile telecommuting employees to reach their goals before the deadlines. Therefore, adding an element of flexibility and creativity to employee routine tasks.
Modern Collaboration Tools
Collaboration between the team members enables consistent fluid flow between the employees with less incidence of misunderstandings and ideas clashes. The latest collaboration tools like Flowdock, a group and private chat platform, GoToMeeting, Slack, Dapulse, and Redbooth are the famous software serving the purpose. Effective leveraging of these modern collaboration tools empower the colleagues to connect, discuss and share to meet the ultimate project goals. Therefore, augment the environment of team spirit, productivity, and innovation in your office place.
Outsourcing For Expert Help
Today's modern techniques and large connectivity due to wide access to the internet opens doors for many opportunities for businesses. Outsourcing is one wonder of this global modern world. Now you don't need to restrict yourself to your manpower and internal sources you can avail of expert services with the facility of outsourcing. Allowing you to take the help of experienced field specialists for your tasks like IT-related tasks, etc. Bring your out from the fear of local scarcity of talent, need for large budgets, and risks of failures. Therefore, enabling you to spend less on the in-house teams and outsource tasks to get efficient outcomes within the given time frame.