Your business won't work without your employees and your employees won't work without your business. It is a symbiotic relationship that must be respected to function. If your staff seem a little unmotivated, there are things you can do to keep them happy.
Streamline everyday tasks
The internet is filled with applications and software that can make everyday tasks a lot easier. If not aid or streamline tasks, the software will outright take over a task for you or your staff. For example, CAFM software (Computer Aided Facilities Management) will allow you to manage your organization's buildings, assets, and staffers from one device. This means you or your staff will not need to travel if something goes wrong in another location.
You can use a project management tool like Asana or Trello to assign tasks and track employees' progress. Find out more about Asana pricing compared to other competitors before committing to a platform. It will boost productivity without daily meetings on who's doing what and will cut down confusion over larger projects and campaigns.
There are also applications designed to handle the tedious tasks that come with online marketing. Hubspot can offer contact management, supervised business task assignment and deal creation, and other applications that will handle scheduled posting to your company's social media accounts.
Streamlining the tedious everyday tasks will allow your staff to focus on what is important, boosting productivity and morale, plus it will save you from hiring someone to do these tasks.
Start a rewards program
Recognition for good work is a vital morale booster and will encourage good work in turn from the awarded employee and the rest of the team. Plus, it's just polite to thank your staff for their work.
A rewards system will offer thanks to employees going above and beyond for anything from surpassing a goal or going out of their way to help the new guy. Providing rewards to employees will in turn encourage a positive work environment.
There are a lot of options to choose from, including company swag, gift cards and bonuses. Company swag can be anything with the company logo to instill pride, like socks, notebooks, and t-shirts. Gift cards will be appreciated as a way to thank employees by allowing them to try out the local restaurants or contribute to their weekly shop, but the most widely acclaimed would be a bonus to allow employees to use as they wish.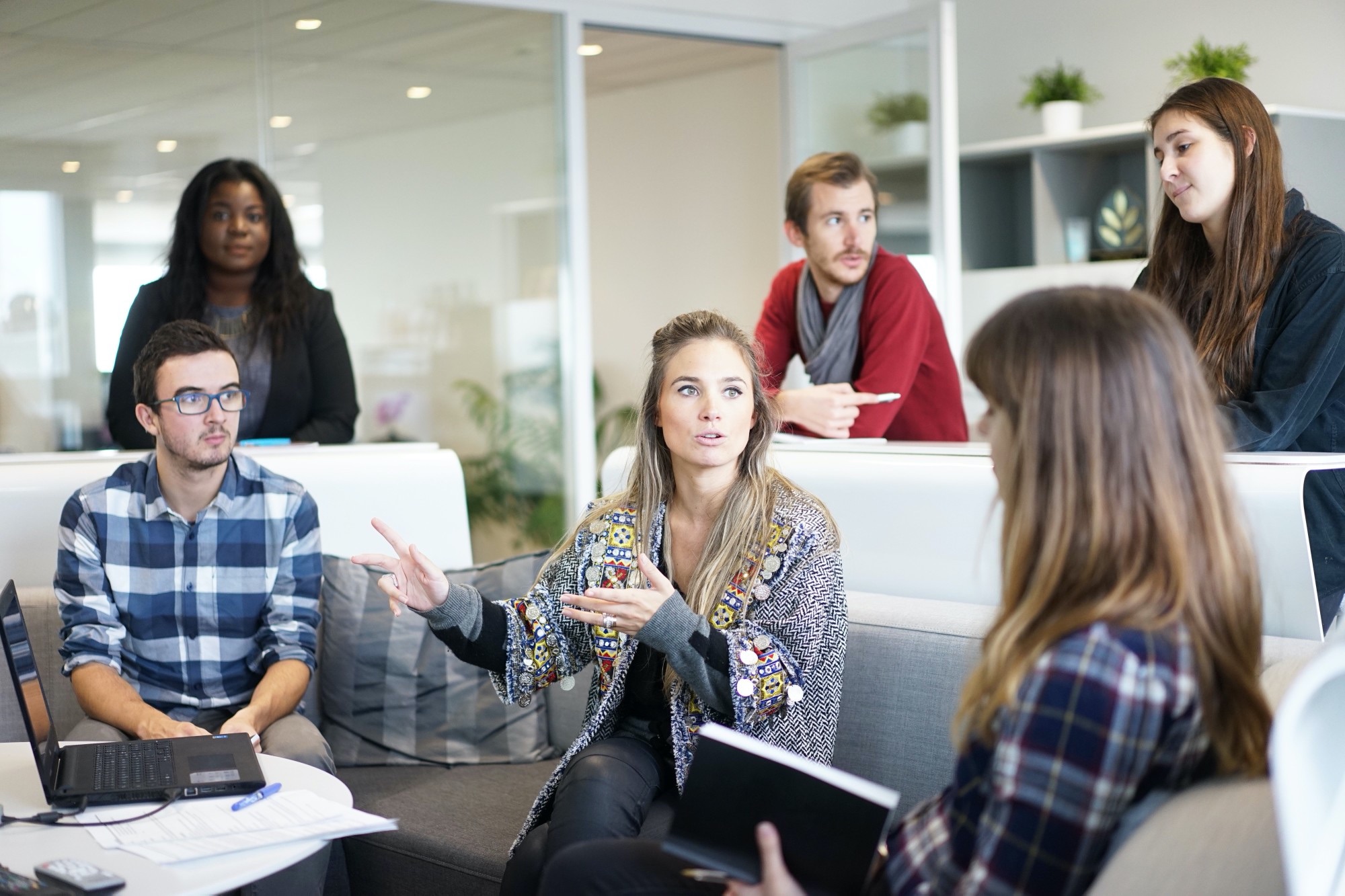 Create a healthy work environment
Take a look around your workspace. Does it feel like a prison? The grid and separator ways of the office environment has gained a lot of scrutiny for feeling like an isolation cell, which will bring motivation and productivity down. There are ways to avoid that. One important step to take is to have a wellness program designed by professionals like Wellics.
Encourage collaboration by doing away with the desk-splitting shields and clustering desks together. This will encourage your employees to share ideas and promote a feeling of socializing while at work. A space for workers to collaborate away from their desks, usually to eat lunch, will allow them to step away for a minute and not feel overwhelmed.
Make sure to allow for natural light to reach your staff, it will boost their immune system, which will mean fewer sick days. It will also improve mood and mental health and therefore their productivity. Not to mention it will deter that feeling of working in a cell.