CS:GO is more than entertainment — an entire economy has been built on buying and selling in-game items. Unlike the official Steam community, third-party sites allow you to collect profit. PayPal is one of the most popular methods, as it is convenient and relatively fast. Here is how to sell CS:GO skins items and collect your earnings easily.
Top CS:GO exchanges have multiple benefits over Steam. On the latter, your profit goes straight to your wallet and stays there until you pay for games and bitskins. In comparison, independent exchanges let you sell CS:GO skins for PayPal, Bitcoin, Payoneer, etc. You can make a tidy profit by trading valuable items. After all, some skins are worth thousands of dollars!
Where to Sell
Obviously, Steam is unsuitable for those who want to see real cash. At the same time, users should be cautious to find a reliable third-party provider. For example, consider DMarket, whose members can use 20+ payment methods. This platform has seen over 10 million deals so far. It is reliable, popular, and secure. Here is how sales and withdrawals happen in this environment.
How to Sell​
Sellers have two options: instant transactions ("Sell Now") and putting an item on sale at a specific price ("Sell"). In the first scenario, you need a target for the item placed by a buyer. Otherwise, list your skin choosing from several pricing models:
● recommended price,
● lowest price,
● recent average,
● Steam price minus discounts,
● custom price.
Alternatively, just specify the price tag and activate the sell option. Note that items located in Steam inventories must be deposited to DMarket for instant sales. This should take no more than 10 minutes. Then, just click on the skin and the "Sell now" button. When an item is put on sale, it can either be deposited to the bot or sold directly between Steam accounts (Face2Face).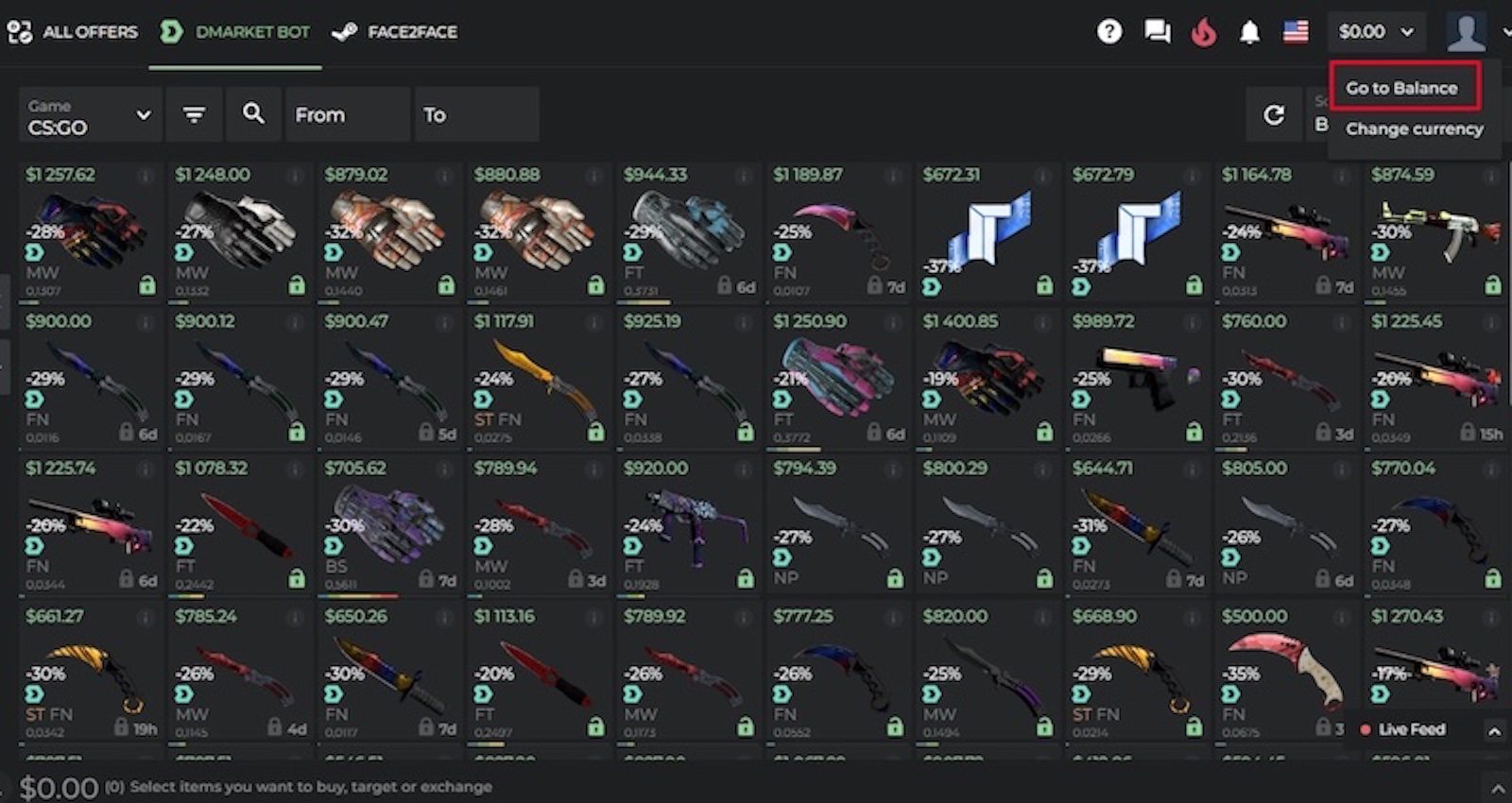 How to Withdraw to PayPal
When you are ready for withdrawal, there are just a few steps to take.
● Click on your balance and "Go to Balance",
● Check the available amount,
● Click on "Withdraw",
● Choose PayPal,
● Specify the amount.
Now, you can wait for the money to be transferred. For PayPal transactions, this can take up to two business days. Before the first transaction, you will be asked to complete a KYC compliance process. It is required by international regulators to prevent fraud and guarantee the safety of your assets.
The Bottom Line
As you can see, selling skins and withdrawing profits is simple. Top exchanges like DMarket guarantee safety without complicated procedures. Just complete the KYC stage once and enjoy fast transactions. Steer clear of shady sites! The best CS:GO skins platforms have high ratings on Trustpilot, over 1 million skins, a wide variety of payment methods, and strict security protocols.