In this post, we will help you understand what CNC turning is, how it works, and the different types of operations it can perform. We'll also talk about the materials suitable for CNC turning and their advantages over manual turning. By the end of this article, you will have a better understanding of how CNC turning can bring your ideas to life with precision and accuracy.
What is CNC Turning?
CNC Turning is a computerized manufacturing process that allows for the creation of precision parts and components with high accuracy and consistency. Using computer-controlled machines, CNC turning involves rotating a piece of material while a cutting tool removes material to achieve the desired shape.
This process can be used on various materials ranging from metals to plastics to wood. It has found widespread use in industries such as aerospace, automotive, and medical device manufacturing due to its ability to produce complex designs and shapes with ease while reducing the need for manual labor.
Benefits of CNC Turning
Precision and Accuracy
CNC Turning machines can produce parts with a high degree of precision and accuracy. This is achieved because the cutting tools on these machines are computer-controlled, which allows them to make precise cuts in the workpiece.
Repeatability
CNC Turning machines can produce the same part repeatedly with the same level of precision and accuracy. This is important in manufacturing where consistency and uniformity are essential.
Increased Productivity
CNC Turning machines can work continuously for long periods, even overnight; this increases productivity compared to manual turning. CNC machines can also process multiple workpieces at once, further reducing production time.
Versatility
CNC Turning machines can work with a wide range of materials, including plastics, aluminum, steel, and titanium. This allows manufacturers to produce a variety of products.
Reduced Labor Costs
CNC Turning machines require less labor than manual turning, reducing labor costs. Additionally, CNC programming can be done by a single operator, which further reduces labor costs.
Improved Safety
CNC Turning machines are designed to operate safely and efficiently. Operators do not need to be in close proximity to the cutting tools, reducing the risk of injury.
Customization
CNC Turning machines can produce custom parts with complex shapes and designs that would be difficult to achieve with manual turning. This allows manufacturers to offer unique products to customers.
Different Types of CNC Turning Operations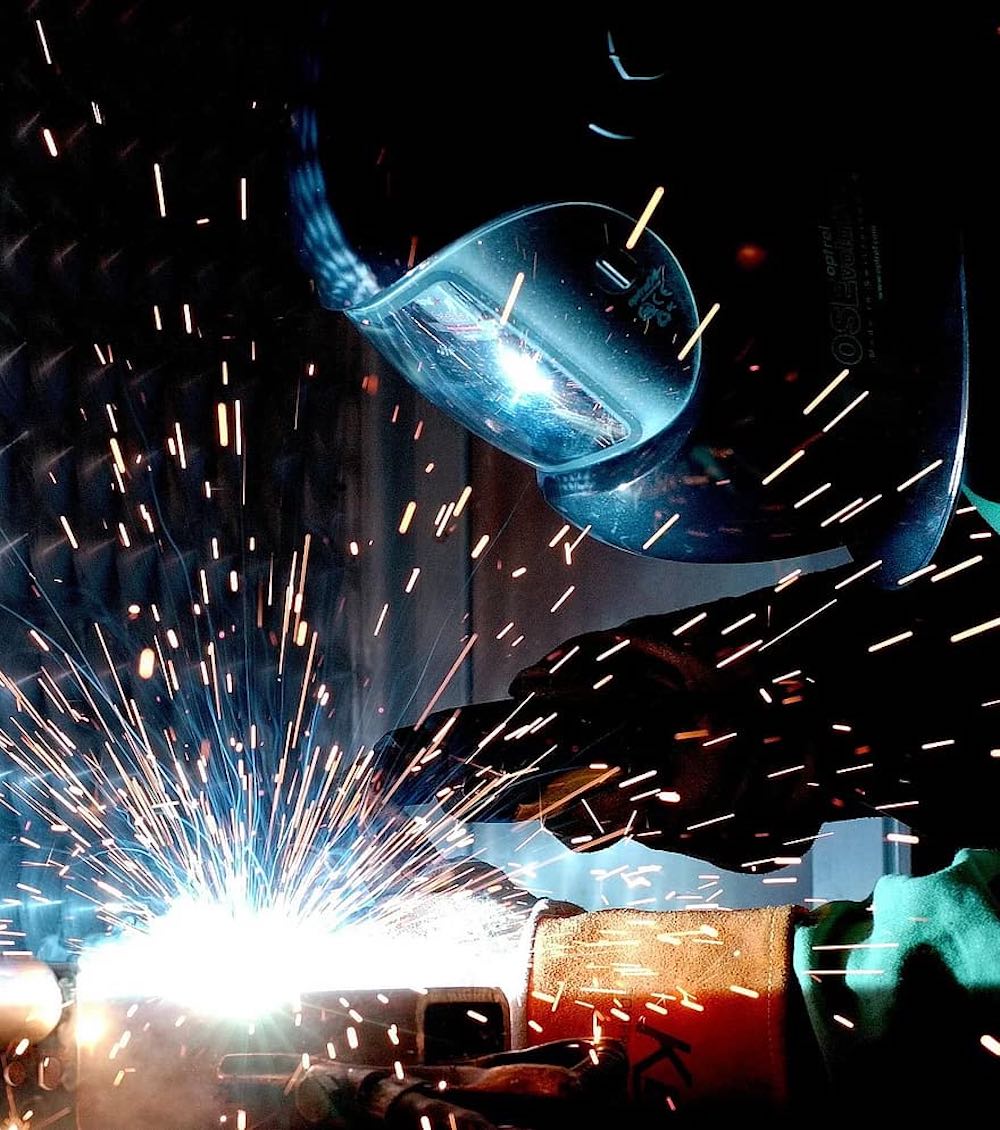 Facing
The facing operation creates a flat surface at the end of the part by removing material in a perpendicular direction to the axis of rotation.
Turning
This is a basic operation that involves removing material from the outside diameter of a cylindrical workpiece to reduce its diameter or achieve a specific shape.
Drilling
The drilling operation involves creating a hole in the center of the workpiece using a rotating drill bit.
Boring
Boring is similar to drilling, but it involves enlarging an existing hole to achieve a specific diameter or size.
Threading
This operation creates screw threads on the workpiece by cutting along the length of the part, using a single-point cutting tool.
Knurling
Knurling is a finishing operation where a diamond-shaped pattern is pressed onto the surface of the part, providing a better grip.
Parting Off
This is a cutting operation used to separate the finished part from the remaining material. The tool is moved perpendicular to the axis of rotation, slicing through the workpiece.
Taper Turning
Taper turning is a process where the diameter of the workpiece is gradually reduced along its length, creating a conical shape.
Materials Suitable for CNC Turning
CNC turning is a versatile process that can be used to machine a wide variety of materials. Here are some of the materials often used for CNC turning:
Metals
Including steel, stainless steel, aluminum, brass, copper, titanium, and tungsten.
Plastics
Including nylon, polycarbonate, polyethylene, polypropylene, PVC, and acrylic.
Wood and composites
Including MDF, plywood, and particle board.
Ceramic materials
Including alumina and zirconia.
It's important to note that the suitability of any particular material for CNC turning will depend on several factors, including the type of machine being used, the cutting tools, and the specific requirements of the project. Consult with a CNC turning expert to determine the best materials for your needs.
Types of CNC Turning Machine
There are several types of CNC turning machines, each with unique features and capabilities. Here are some of the most common types:
Horizontal CNC Lathes
The most basic type of CNC lathe, which holds the workpiece on a horizontal axis. The cutting tools are mounted on a turret that can move along the x and z-axes.
Vertical CNC Lathes
These machines hold the workpiece vertically and have a turret that moves along the x and y-axes, enabling machining from multiple angles.
Swiss-Style CNC Lathes
A Swiss-style lathe is designed for high-precision work on small parts. The workpiece is held by a collet to minimize deflection and the cutting tools are mounted on sliding headstocks that enable precise and complex machining.
CNC Turning Centers
These machines are designed for high-volume production runs and combine turning, drilling, and milling capabilities in a single setup.
Multi-Tasking CNC Lathes
These machines combine multiple machining operations, including turning, milling, drilling, and grinding, in a single setup. They are suitable for complex parts with tight tolerances.
How CNC Turning Works
1. Begin by setting up the CNC Turning machine. This includes attaching the workpiece to the spindle, setting up the tool holders and the cutting tools, and setting the appropriate cutting conditions such as speed and feed rates.
2. The next step is to install the necessary software with the specifications for the desired part being made.
3. Once the software is installed, the operator inputs the necessary commands and specifications into the machine, including tool selection, cutting depth, and movement instructions.
4. Once the commands are input, the CNC Turning machine will rotate the workpiece on the spindle while moving the cutting tool along the length of the workpiece using the computer-controlled movement.
5. The cutting tool will remove material from the workpiece in a controlled and precise manner based on the programmed instructions.
6. Once the machining process is complete, the workpiece can be removed from the machine and finished as needed, such as deburring, polishing, or any other necessary finishing process.
What Part Shapes Need CNC Turning?
CNC turning is suitable for shaping cylindrical parts, such as shafts, rods, tubes, and round parts. It is also used to create parts with intricate features, including threads, grooves, and knurls. However, CNC turning may not be the ideal process for parts with flat surfaces or irregular shapes. In such cases, other CNC machining processes such as milling or drilling may be more appropriate.
Applications of CNC Turning
CNC turning is a versatile manufacturing process and its ability to create complex components with high accuracy and consistency makes it an ideal choice for mass production. With the increasing demand for high-quality products, CNC turning has become an indispensable tool for modern manufacturing.
Aerospace and Defense Industry
Precision is key in the aerospace and defense industry as even the slightest deviations can lead to catastrophic consequences. CNC turning machines are widely used in this industry to manufacture high-precision parts for aircraft engines, landing gear, missile systems, and more.
With CNC turning machines, complex shapes, and tight tolerances can be achieved with minimal error rates, reducing production time and costs compared to traditional manufacturing methods. This makes CNC turning an essential tool for maintaining safety, reliability, and performance standards in the aerospace and defense industry.
Automotive Industry
CNC turning has been transformative for the automotive industry, where it is widely used for manufacturing components such as gears, shafts, and axles. Thanks to its high precision and accuracy, CNC turning has helped to improve the performance and safety of vehicles. By enabling efficient mass production, it has also reduced production time and costs.
With advancements in CNC turning technology, today's manufacturers can create complex shapes and designs with ease, resulting in better-quality parts that meet strict industry standards.
Medical Industry
CNC turning has revolutionized the medical industry by providing highly precise and complex medical instruments. With the help of CNC turning, surgical tools, implants, and prosthetics can be manufactured with great accuracy and consistency. This technology has significantly reduced the risk of human error and improved patient outcomes.
Additionally, CNC turning enables the customization of medical instruments to better fit individual patient needs, resulting in better treatment outcomes. Faster production times also make it possible for emergency situations to be addressed promptly.
Conclusion
CNC turning is a highly efficient and precise method of manufacturing, making it an excellent choice for various industries. It provides the ability to produce parts with tight tolerances and high accuracy repeatedly. With its many benefits like precision, consistency, and reduced labor costs, CNC turning is one of the most popular manufacturing processes today.
To learn more about how CNC turning can benefit your business, contact us today for a free consultation.