For those that are not familiar with omnichannel, an omnichannel approach is one that integrates online and offline sales channels to create a cohesive experience across multiple touch points.
Why is this important?
According to NRF's Winter 2020 Consumer View, 83% say convenience while shopping is more important compared with five years ago. That means the days of the linear customer journey are gone. Customers expect seamless omnichannel shopping experiences and retailers are finding themselves adapting to new consumer needs and behaviors and recalibrating their understanding of their target consumer.
This is why an omnichannel strategy is vital to your business' success going further, and a comprehensive omnichannel strategy requires a best-in-class partner network, like BigCommerce, to support your needs across different levels of sophistication. It starts with an ecommerce platform that provides the openness necessary to enable extensibility, customization, and integrations for the tech stack you want to build your business.
Customers shop in more places than ever before and BigCommerce knows how to get your brand in their feeds across all touchpoints without additional development work. Pre-built partner integrations and apps with Amazon, eBay, Facebook, Instagram, Pinterest and Google Shopping allow your products to be front and center, regardless of the channel. BigCommerce provides you with centralized channel management. This gives you a single destination to integrate with all channels, including 3rd party sales and headless storefronts, directly within BigCommerce. Discover relevant solutions with channel provider pages. Streamline listing and selling – save hours spent listing products on third-party sales channels by using product information already stored in your BigCommerce catalog.
Now, about that strategy
An omnichannel strategy has to be holistic and comprehensive. It depends on a strong foundation, supported by the four pillars of omnichannel success: sales channels, marketing and advertising, operations, and shipping and fulfillment. All these functions need to work together seamlessly to provide the best possible omnichannel customer experience.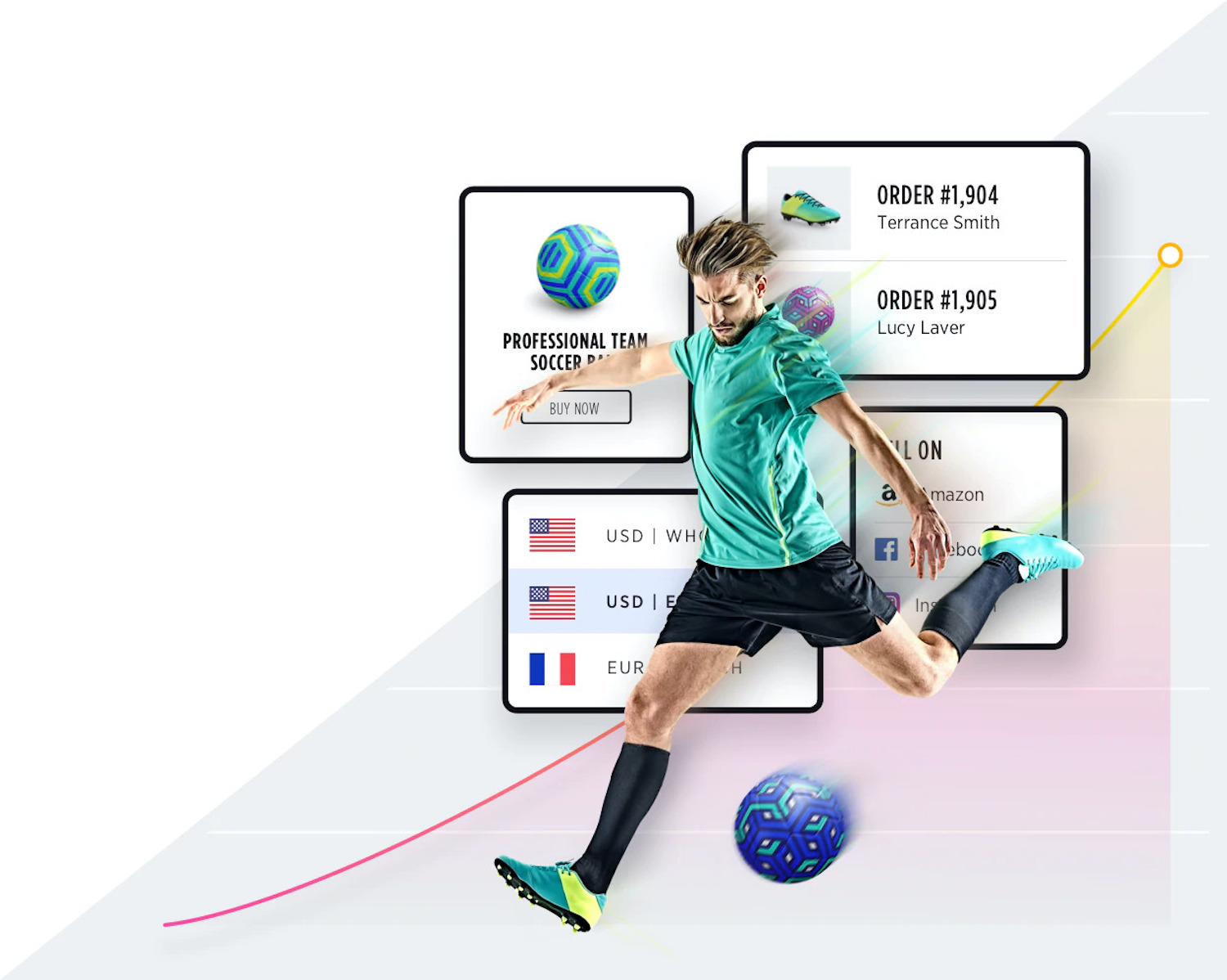 Sales Channels. With more sales channels to choose from than ever before, you'll have to carefully evaluate your audience and product-fit: where do your customers spend their time, and what do they like to buy?
Marketing and Advertising. There needs to be a cohesive marketing and advertising strategy to help drive traffic to your products, surfacing the right message at the right moment in the right place.
Operations. Operations encompass everything in your back-office, from product, order and inventory management to logistics and fulfillment. The key to a functioning omnichannel approach is connectivity. Exactly what technologies make up your back-office operations will depend on the scale and sophistication of your business.
Shipping and Fulfillment. When it comes to shipping and fulfillment, retailers have the option of using shipping software, 3PL (third-party logistics) or the right product fulfillment company that can help small businesses and startups provide better customer service. Each offers its own benefits, so researching what works best for your business based on location, budget and software is key.
Remember, every opportunity to get in front of new customers matters. Adding an omnichannel strategy to your business ensures your product is available across multiple touchpoints, which helps tell a cohesive brand story and increases the likelihood of a customer buying from a channel of their choosing.
Learn more about omnichannel ecommerce that converts, anywhere your customers buy and request a demo from BigCommerce today!