Pay Per Click (PPC) is still one of the most revered ways of getting ahead amidst tough online competition. But you also need to have the right information and know exactly how to go around it for it to be of any benefit to your business. When PPC campaignsare utilized in the right way, they stand a greater chance for business benefit.
Regardless of the size of your business, whether you are just starting out or you are an established business, you can still use PPC to turn around your business. The greatest promise of PPC is promising just what web visitors are looking for and therefore getting them interested and clicking onto to learn more.
In this article, we've put together a few tips to help build brand awareness using PPC.
Know your audience to create content that resonates
It's easy to succeed in online business when you know your audience because you can create content that resonates very well with them. Your PPC campaign should make it easier for your audiences to find what they are looking for. It must also be attractive enough so that they want to click on for further directions. In other words, your campaign must make choosing you easier than the closest competitor around.
Understanding your audience today demands clear segmentation into geographical, gender, age, interests, and other important demographics. In the modern marketplace, there are several tools to help you define and categorize your audiences, and this can be greatly helpful in achieving specific PPC goals. Seek the services of SEM Brisbane to help you craft a good PPC campaign.
Set Campaign goals
How long and how much are you willing to spend on the PPC campaign? What do you aim to achieve once you are done with your campaign? These are some of the most important questions you will need to answer as part of creating brand awareness.
If, for instance, you are introducing a new product in the market, you will craft your ad campaigns in a way that it becomes a good bait to click through.
Right Keyword Targeting
Web content thrives very well where the keyword is rightly placed. Proper choice of keyword is totally instrumental when it comes to PPC campaigns.
Pay more attention to keywords that your target audience is using currently. Bear in mind that keywords that worked last year or even a month ago may not be applicable or have any meaningful impact on your current situation.
Keywords are determined by trends, new products, as well as news and events that take place around the globe. This demands that brands remain proactive and keep an eye on what's really happening in their industry. You simply have to make very smart moves on this. Make good use of new keywords to help you grab opportunities as they come.
Identify the Actual Pain Points
Businesses thrive by solving particular problems for their customers. If you are really specific about the problems that need to be solved, you stand a better chance of creating a huge following, and numbers are supremely important for success of an online business.
Identifying the pain points means telling your consumers how your products benefit them, why they are unique, and how you are the best person to solve their problem.
For instance, if your customer's pain points are in having home delivers done, let them know that you will conveniently deliver at a fairer price than the competitor. You can differentiate your service by telling them that they can even add some items even when the rider is already on their way and they will still be happy to sort them out. This is no doubt a great hook and customers would fall in love with such a service provider.
Differentiation through Brand Story
Why do you stand out from the rest?
If you answer this question with clarity, your customers are likely to pick your services for this particular reason. The challenge is having this message delivered to your consumers in a precise, concise language that they resonate with.
People relate very well with brand stories that appeal to their emotions and more specifically promise them a solution. The brand story can be approached in different ways. Some brands such as financial institutions bank on brand legacy, dating back several years of operation to convince their customers. This brings out a sense of experience which gives potential customers a feeling that their finances are being handled by experienced experts. Brand stories are meant to win the heart and they make amazing click baits.
Use Videos
Videos have grown to become a central part of modern marketing. For your PPC campaign, short videos will get your audiences interested, and sometimes, it gets the message across more easily than written material.
The most important element of your video message is that it has to be engaging. This demands that you put in a lot of creativity so that you are able to carry your audience through from beginning to end. You can also craft your video message in such a way that it can be broadcast across mediums such as Facebook, Instagram, and Twitter. You can also package your message in such a way that the story can be aired over a long period.
Optimize for Mobile
If you are creating any content today, you must find a way of having it optimized for consumption through mobile devices. Time and again, the role of mobile devices in marketing brands has been emphasized since it has become a primary way of accessing and consuming information.
Designing your PPC Ads for mobile shouldn't be a headache. However, you must give attention to various features and think of how they change from desktop view once they are incorporated in mobile. To start with, endeavor to keep them short and incorporate graphics that responds easily on mobile devices. Captions and subtitles may also be important to the success of such PPC campaigns.
Voice Search Is Taking Charge
Search engines have adopted voice search as a major way of making it easy to search for information online. Notably, voice search has been received considerably well and has increased usage over the last couple of years. This trend is also expected to continue as more people adopt voice search for an easy and complex online search.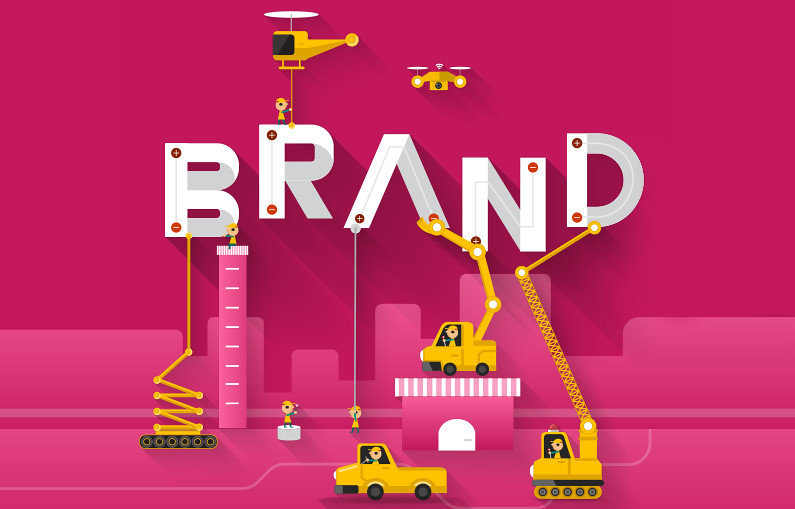 For your PPC brand awareness campaigns to respond well to voice search, you need to understand the natural manner in which people search for products online. Audiences use natural phrases and terms and you need to know what these keywords are. You also need to know why your audience is more interested in voice search and why they are using it more. This way, you are in a better position to tailor your campaigns to meet the needs of your audience.
Conclusion
PPC continues to be an exceptional way of winning online audiences. When tailored jinthe appropriate way, it harbors the great potential to convert audiences into paying customers. You must pay attention to elements that are quickly appealing to the audiences. From an early stage of your PPC campaign, determine what you want to achieve, and set a budget. Continuously evaluate your actions so that you work within the strategy. Along the way you can also change and adapt what works best for your brand awareness.