RiseUp Summit, the region's most-anticipated entrepreneurship event, today revealed its three-day agenda, with over 150 speakers, 150 exhibiting start-ups, 50 pitches, 20 workshops and more – all focused on 'Innovation to Improve Human Experience (HX),'.
Attendees will collectively share ideas on how to improve HX by utilizing the three building blocks of any modern day business: Creative, Capital and Technology.
Regional entrepreneurial ecosystems participating include Amman, Beirut, Dubai, Kuwait, Ramallah, Riyadh and Tunis. This year's summit aims to bring a melting pot of best practices, idea exchange, networking opportunities and game-changing concepts to the heart of Downtown Cairo from December 1st – 3rd.
"Our focus is on ideas that are unique, creative and disruptive, so we can push thought leaders to confidently conquer their markets, not only inside their countries, but also across the region –and very possibly, the world,"
said Dalia Kamar, RiseUp Summit Manager.
Joining the list of speakers this year is Chris Do, CEO of Blind, a brand strategy design consultancy, and founder of The Futur, an online platform dedicated to teaching creative thinkers about the concept of design. More speakers from the educational side will make an appearance to offer their expertise, such as Vish Makhijani and Clarissa Shen, CEO and COO of Udacity, respectively.
From the seed investment side, Sharif El-Badawi, partner at 500 Startups and Chairman of TechWadi, a non-profit organization aiming to bring the MENA region's ecosystem and Silicon Valley closer together, will also be speaking at the summit. Others, such as Omar Hamada, Cloud Developer Advocate at IBM, will offer the much-awaited technical perspective.
In addition to the talks, attendees will also be able to join 20 interactive workshops catering to their different needs throughout the three-day summit. Those who prefer quick overviews could attend the 101 sessions, while those seeking a more intensified experience can attend Deep Dives that can last up to four hours.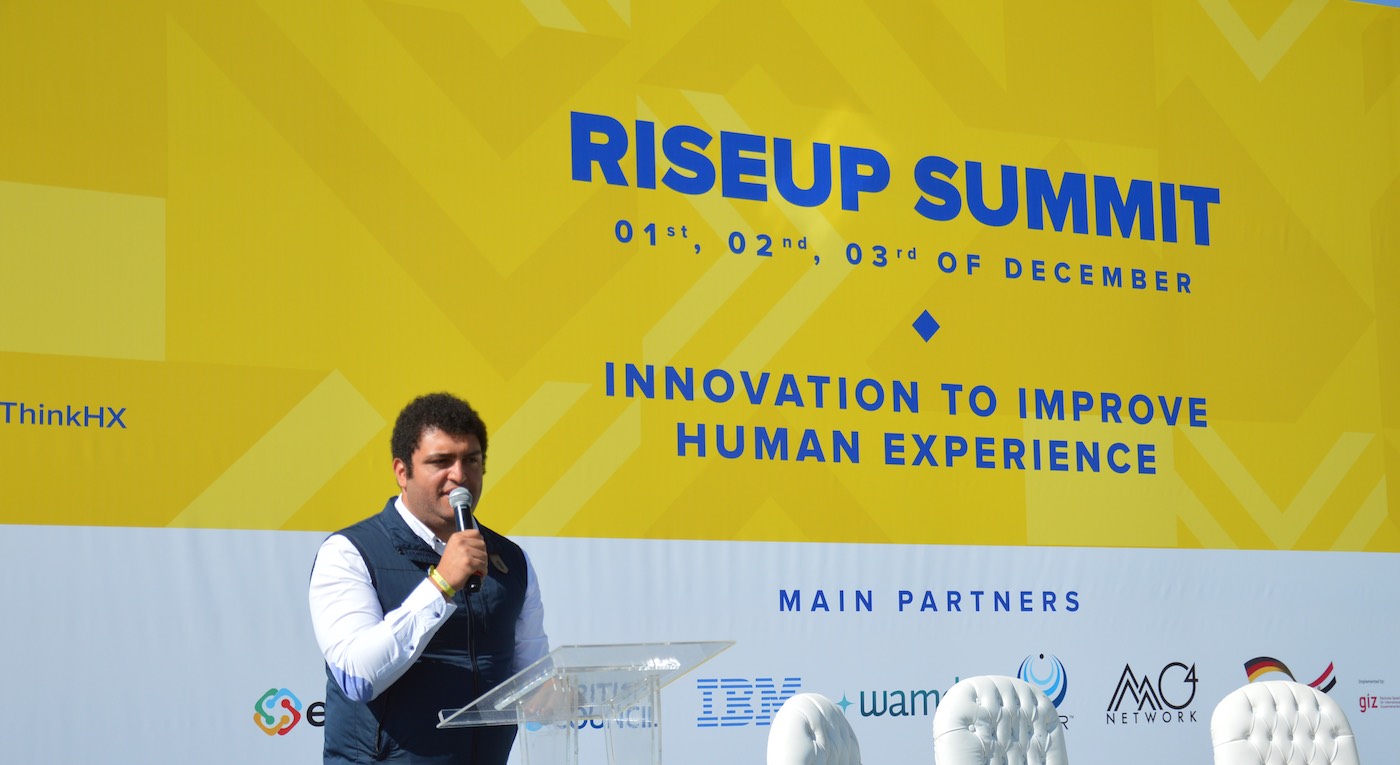 In its fifth edition, the summit will be launching its highly acclaimed 'Satellite Events' for the second time since their successful debut in 2016. More than 50 satellite events will be held, giving attendees the opportunity to take their ideas to the next level by networking with like minded
Individuals and understanding more about the human-centric aspects of the region's ecosystem. These events, which will be a multitude of hiring events, demo days, roundtable discussions, hackathons, office hours and parties/mixers, are set to take place before, after, and during the summit in order to maximize the value given to ticket buyers.
"Every year, we continually enhance the experience we offer our attendees. The summit itself is a truly enriching experience, but our Satellite Events help us add more value than ever before. Hosting these events is open to everyone, giving us a chance to reach a wider audience and offer even more diverse, value-adding content,"
Kamar said.
 Other activities include engaging panel discussions, where experts will offer different viewpoints on their industry and discuss points of interest. Attendees will also be able to listen to 'Fireside Chats,' where disruptive thought leaders will talk about their personal experiences in the entrepreneurial ecosystem in a one-on-one conversational format.
Furthermore, the exhibition space will give 150 startups a chance to showcase their products and services to an audience of more than 5,000 people for an entire day. Bigger exposure opportunities will be offered through the Launchpad as well, which will be done in partnership with Wamda. The Launchpad will enable businesses to publicize big announcements, such as product launches, M&As and partnerships, and share them with an enormous and relevant audience.
The summit will also feature the HIPOs program in partnership with Algebra Ventures, which will shed light on 18 of the most high potential startups in the region. These startups will not only gain special exposure throughout the summit, but will also get access to the extensive RiseUp Network and its array of hand-picked lawyers, mentors, experts, media and government entities. Those chosen will also be invited to mingle and network with 200 investors from around the globe during an exclusive invite-only cocktail party.
"HIPOs will not only get the chance to meet potential investors, employees and customers, but they will also get opportunities at world class educational institutions like Harvard, Stanford, IE and Singularity. We believe in their potential, and we want to do our part to put them on the entrepreneurial map,"
Kamar noted.
 More perks await attendees of the summit, such as opportunities for networking, meeting investors, finding new mentors and even seeking services from the event's 'Connect Supermarket,' which will offer an array of game-changing innovations such as cloud, payment and mail solutions. Co-working spaces and meeting rooms will also be available throughout the three days of the event for those who'd like to brainstorm amidst the action.
This year's partners include several Egypt-based entities such as Algebra Ventures, an investment firm dedicated to growing the country's entrepreneurial ecosystem, and AUC Venture Lab, Egypt's first ever university-based accelerator and incubator, in addition to A15, an entrepreneurial investment company with offices in 16 countries around the world, and E7gezly, the online booking platform. This is in addition to partners based in the MENA region, such as Wamda, Crowd Analyzer, Careem, and MAGNiTT, in addition to global partners including the British Council, Uber, and Udacity.
Last year, more than 4,700 people attended RiseUp Summit, the majority of whom were entrepreneurs.
For more talks, timings, and their location, the RiseUp Summit 2017 agenda can be found here.
Tickets are available online until the 1st of December.