It would normally be very unlikely for a single firm to grow by 50% over the course of one year, even if it was not for the pandemic. But Google Cloud managed to do that not only in 2019, but they also noted a significant growth over the bumpy 2020. These numbers are not anything weird for Google, as the tech giant's services became really in demand in recent years. What is the reason for that?
Google IPO'd on the Nasdaq in 2004 with $85 per one share. Today the same shares are worth over $2000, which is an incredible result. The Virus struck it as well, as we witnessed a drop from $1500 to $1000 per share, but the rebound was really quick, and Alphabet is now reaching new heights with no signs of slowing down.
As Google (or Alphabet to be precise) is one of the world's biggest and richest tech companies, there is a lot of people who are responsible for such a huge growth. One of them is Thomas Kurian, who joined the Cloud department in 2018 and has become Cloud Platform's CEO. Him, and some other new employees, are the key examples of Google's new policy and approach to the future. Thomas himself has worked for more than 20 years in Oracle before he switched sides and joined Google. One of his main focuses was to bring the Cloud business closer to the partners and develop new solutions.
Google's structural change leading to success
It took him only a few months to start to reshape and rebrand his department, as Google Cloud Anthos replaced Google Cloud Services Platform. 2020 started with a huge successes and customer wins including: PayPal, Lloyds and HSBC. There is also plenty more banks that started to use some of the tools and services offered by Google, and among them, we can find Monzo, Nationwide, ABN Amro, Starling Bank, Unicredit and the Bank of Canada.
Andy Samu, the author of the fascinating piece about Google Anthos Cloud that was published on the Disruption Banking website, has looked closely at the story of PayPal starting a new cooperation with Alphabet. Dan Torunian, who is PayPal's Employee Technology & Experiences and Data Centers Vice President has commented, that Google Cloud offers the exact amount of security, velocity and quality that his company seeks, as PayPal migrated a big part of its infrastructure to Google Cloud. Torunian also said that Google provides some qualities and features that other cloud market leaders are still lacking.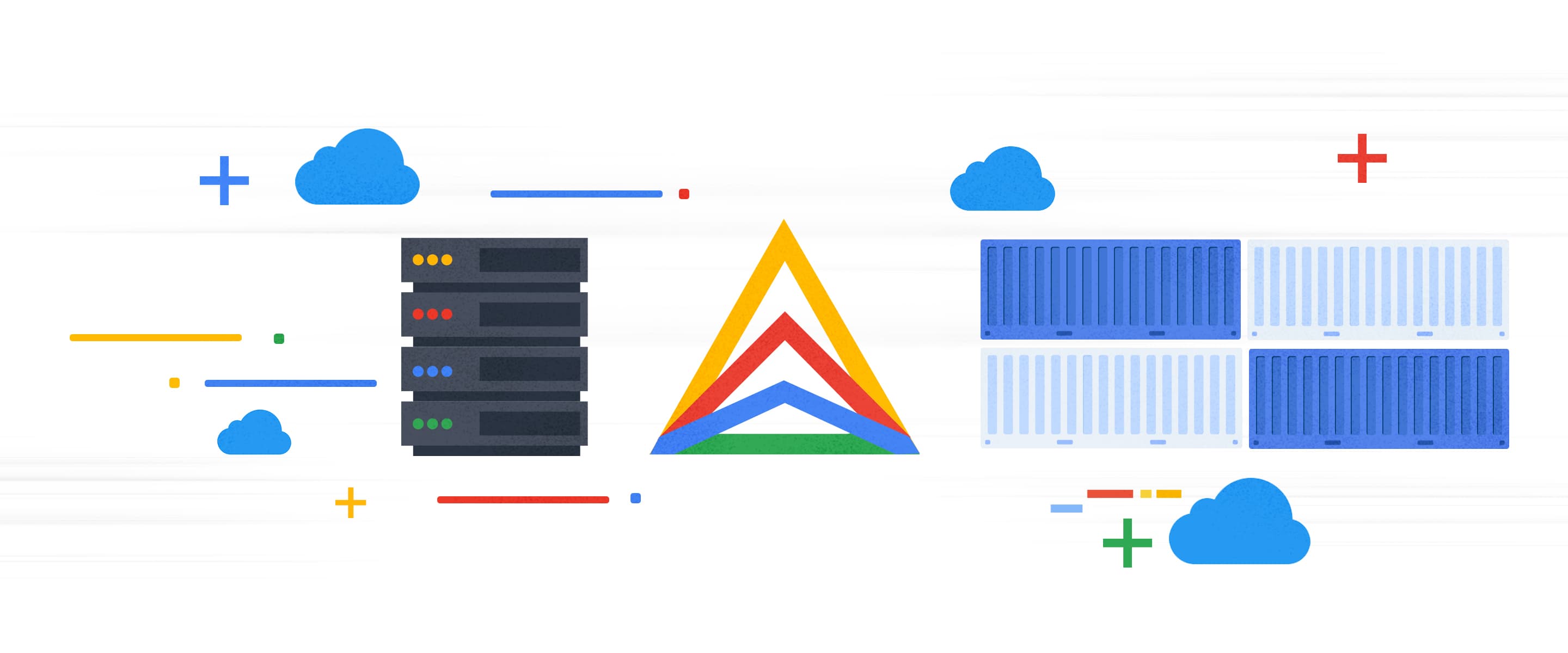 Google's Global Financial Services Strategy & Solutions Lead, Christin Brown has stressed how Anthos and Google Kubernetes developers can in fact build apps and deploy them across different clouds. She called the infrastructure that merges different functionalities a hybrid one.
Thomas Kurian has summarized that in a perfect way, and has pointed out how Amazon and Azure are indeed fine companies, but their technology, unlike the one offered by Google, does not allow solving multi-cloud problems.
How Google managed to enhance their tools
Alphabet invested heavily in the AI and Machine Learning, with Tensor Flow being one of the key factors of Google's AI development. This constant improvements are another reason for the biggest banks to trust Google's products and choose them over other companies' Clouds.
It was no surprise then, that in 2020 Deutsche Bank also joined Google's long list of Google's customers. With such influential contractors, Google Cloud is now (according to JPMorgan's report) the number 1 platform with the biggest share of the market. This means the company has a new, very prosperous revenue source, that unfolds globally.
What would be the next step? Some experts claim, that instead of providing tools for the banks, companies like Apple or Google may in fact someday decide to broaden their services in the same way that said banks do. According to some voices, a way to obtain that would be an acquisition of major data aggregators like the ones owned by VISA or Mastercard.
The recent change in Google's policies seems to be a huge step towards this kind of development, as the company has decided to focus more on finding talented young employees who will help them develop new strategies, and less on investing into already existing businesses. Back in 2019 analysts from Deutsche Bank have valued Google Cloud at $225 billion, which could be the sign of Kurian's healing abilities.
This of course does not mean that the biggest tech companies like Google do not stumble across different difficulties, as regulatory organs of the United States are investigating the dominance of a few platforms (i.e. Google or Facebook) on a rather big market and is also evaluating current laws and agreements.
To read more about Google Anthos Cloud development, Alphabet's new issues, and its new initiatives, enter the following link and read the original Disruption Banking piece by Andy Samu: https://disruptionbanking.com/2020/07/14/googles-anthos-continues-to-grow-market-share-why-are-banks-choosing-them/