With all the headlines about people making a lot of money online, many budding entrepreneurs are enthused about opening an online business. It is stipulated that the US ecommerce market will reach over $1.1 trillion in sales by the end of 2023.
However, many people fail to evaluate all the factors that must be considered before starting an online business. This article provides a step-by-step direction to launch your digital store without stress. Whether starting a new business or expanding your existing one, this post will help you get off on the right foot.
Determine your preferred market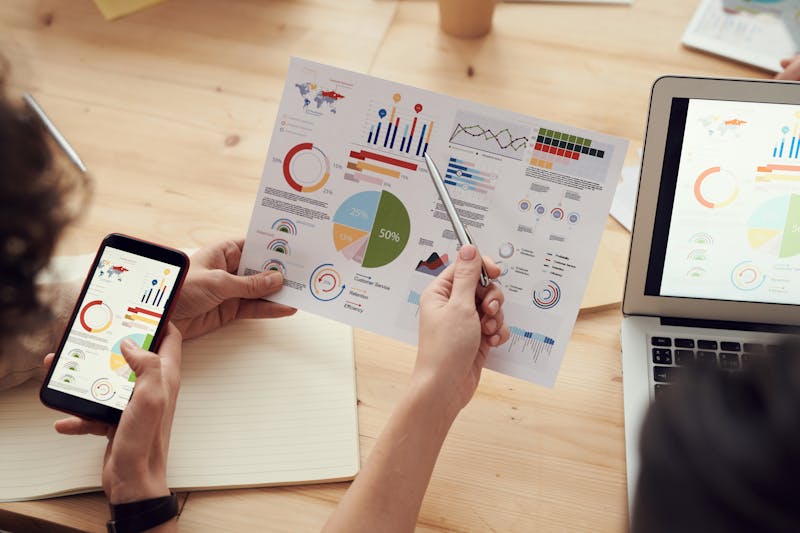 When starting an online store, one of the first things to consider is who you will sell to. The closer you are to your target market, the more likely you will develop a successful business. If you already have a product concept, use it to determine your ideal consumer.
If not, think of an audience you are most comfortable with. You can achieve this by conducting market research and understanding what your product is meant to do. While at it, observe competing brands and pay attention to the category of people who buy from them; they can be your target market.
Create a sales-oriented website
The key here is to create a well-branded and conversion-optimized store. Your consumers should be impressed not just by the appearance of your business but also by their ability to effortlessly discover your items and confidently make a purchase.
When designing your website, consider the structure carefully. Examine how other prominent brands and shops use navigation menus, filters, and shopping carts to create a seamless user experience.
Avoid clogging any page and focus on search behaviors and items relevant to your target audience. Furthermore, make it clear what you sell on your website. Your guests should understand what you sell when they get on your website.
While off-site promotion and marketing should assist, you will want to reassert your expertise through clear page titles, easy search options, and catchy images. Also, do not cut corners with product descriptions. It is easy to become complacent with your product descriptions, especially if your manufacturers already provide content.
However, neglecting to develop your unique descriptions is a squandered opportunity. Your product descriptions may influence your exposure rates due to their impact on SEO and brand trust.
To ensure all of these are done professionally, you can visit an e-commerce developing site such as redspotdesign.com to create a professional digital store for your business without hassle.
Be intentional about dropshipping and product inventory
You must decide whether you want to work with dropshipping companies who will ship the products directly to your clients after you receive orders or if you prefer to buy the products at wholesale prices directly from the manufacturers, warehouse the products, and then ship the products or orders directly to your clients.
Each choice has advantages and disadvantages, and you will frequently require a combination of drop shippers and items you can keep in inventory. You will need a room at your home or a leasing place to warehouse your goods. When dropshipping items, wherever feasible, work directly with the manufacturers.
Remember that they will usually charge you drop-ship fees and shipping charges, so keep all those expenditures in a spreadsheet to figure out your profit for each item. If you wish to deal with drop shipping firms, keep in mind that these 'middleman' companies need to make money as well therefore, the price of each item will also be raised.
You will need to acquire shipping boxes and packing tapes, mailing labels, a scale, and a setup account with USPS, FedEx, and UPS for the items you will ship straight from your location to your customer. In addition, you must keep track of all fees and charges to determine how much money you get from each item sold.
A robust return policy is essential for every online shop. Making your return policy clear is important not just for your employees but also for gaining the trust of your clients.
For example, do you repay customers' shipping fees if they return an order? Do you give them a complete refund? Or do you charge them a 'restocking' fee? You should consider reselling the item once it has been returned.
For example, many manufacturers provide boxes that are sealed, making it harder to resell those things because the buyer often damages the product box when opening and breaking the seal.
Your return policy is also determined by the things you offer. For example, if you sell nursing items and someone returns a breast pump, you cannot lawfully resell the breast pump for health and hygiene reasons. If you accept returns on such items, you will lose money on that sale.
Similar situations exist with intimate clothing, swimwear, cosmetics, and various items. Consider that you may need to set out various policies for certain things you sell when establishing a return policy.
Select a brand name for your business
Once you have decided what you want to offer, the next step is to select a brand name and build brand assets such as a logo. This step may come easy to some, while it may be difficult for others.
Businesses frequently sort through name ideas by visiting a domain name registrar, such as GoDaddy, and looking for options.
The reason is that your domain name should preferably match your business name. You should also note that Canva is an excellent place to start if you are unsure where to begin developing your logo. It provides a plethora of free and simple-to-customize logo templates.
If you do not want to try your hands on logo design, there are websites like Fiverr and 99Designs where you can pay someone to design your brand logo for you.
Factor in the processing of credit cards
Credit card processing is one of the major costs of operating a business online. Fortunately, in the last twenty years, collecting and making payments online without stress has been easier than ever. For instance, eCommerce sites such as WooCommerce and Shopify allow adding an 'add to cart' button and credit card processing to your online store's website to make it seamless.
Again, you should include the credit card transaction fees in your spreadsheet for each product as a cost for each item sold. Most credit card businesses tend to charge a per-transaction fee followed by a percentage of the item(s) sold. Research the cheapest price and easiest shopping cart/credit card processing application to connect with your website.
Launch your marketing campaign
Your online store is now open for business. It is time to start making noise about it and advertising it by using various online marketing methods to drive clients to your business website. Marketing on social media is a great idea for making your business known.
Create a business page for yourself on social media platforms such as Twitter, Facebook, and Instagram, focusing on the social media channels where your target market is most likely to be seen.
Social media platforms such as Instagram and TikTok allow for straight checkout from their platforms. Learn more and discover your social commerce possibilities. You might consider employing influencer marketing to make a significant difference in your business and generate brand loyalty.
You can also make use of search engine optimization (SEO). Use this online marketing method to optimize your website to rank high on Google's search results, resulting in more traffic to your business page and long-term brand exposure.
If you don't want to get through all these processes, remember that you can always buy out an existing business if you have the resources. A quick Google search for a term like "business for sale darwin" should pull up a list of businesses for sale that you can check out.