Past data indicates that more than 700 deaths occur in work zones annually. Thus, if you're a motorist maneuvering through a work zone, you should be extremely careful to prevent any accidents.
Additionally, to keep everyone safe, highway workers must also be mindful of road users passing through work zones. It's particularly important for construction companies to ensure that workers responsible for work zone traffic complete the traffic control course to help minimize the risk of accidents.
And if you're a road construction company wondering how else to keep your workers and motorists safe during a highway construction project, here are more work zone traffic safety tips that will ensure nobody gets hurt.
1.     Plan Ahead
Before embarking on a road construction project, you should plan on how to manage traffic and protect your workers.
Part of this plan should include a traffic control plan that highlights:
        A warning area with alert signs letting motorists and pedestrians know there are changes on the road
        A transition area with traffic control and shift devices that direct road users from their usual path
        A work area that has signs showing work activity is ongoing and also has enough space for traffic to pass
        A termination area with signs showing that the work zone is ended and motorists can resume the normal path
Further, have a site safety plan that is specifically for that work zone. Every construction project will have its unique hazards, so it's essential to create a safety program that considers the unique challenges of a specific site. The program should consider all the challenges likely to be encountered and how to mitigate any accidents that might occur.
2.     Safety Training for Employees
Worker training is an important safety measure that can prevent accidents in work zones. Your workers need training on how to operate the different road construction equipment. Large machines such as excavators and rollers can cause fatal injuries if not used properly. Crew members should also be aware of communication signals used with heavy equipment and their meanings.
Moreover, you should offer training on common work zones hazards and the importance of using Personal Protective Equipment (PPE).
Other important areas that highway workers ought to be trained on include:
        How to setup and control traffic
        Flagger safety
        Safety procedures to follow to prevent accidents
        Common road construction risks and hazards
        First aid and emergency training
Always ensure you hire workers that have completed different highway safety training programs. Alternatively, you can hire a reputable commercial highway training professional to train your employees on highway work zone safety.
3.     Wear Personal Protective Equipment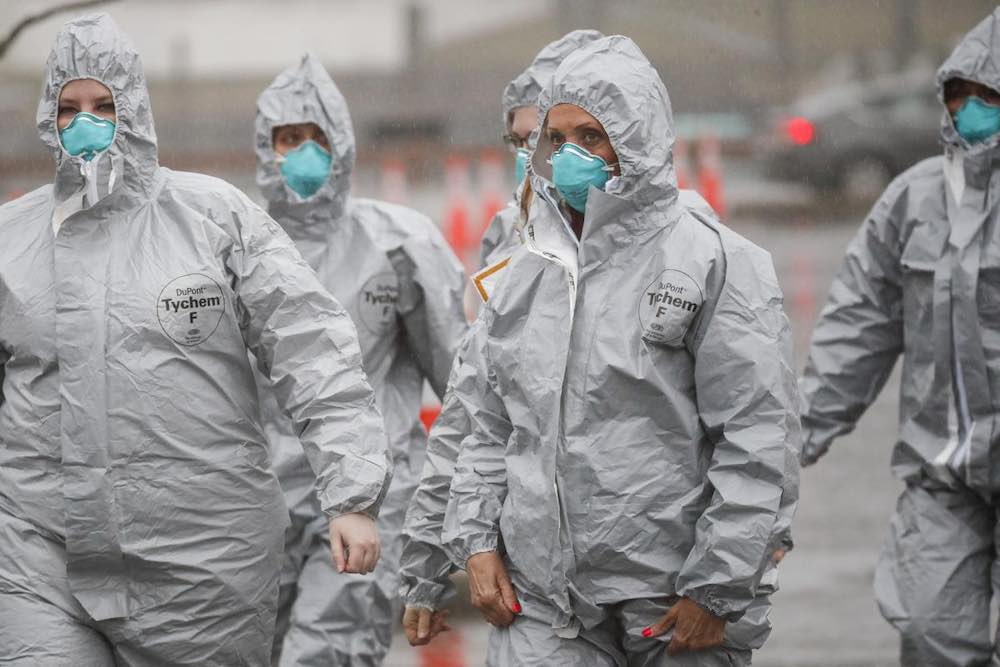 Your workers are at a high risk of personal injury when working in work zones. However, you can minimize this risk by encouraging your workers to wear Personal Protective Equipment (PPE).  Such equipment makes your employees visible to other motorists and protects them from injuries in the event of an accident.
Some of the PPE that your workers should have include:
        Highly visible clothes
        Hats
        Steel-toed shoes
Ensure that the traffic control equipment and PPE you use comply with the Federal Highway Administration Manual on Uniform Traffic Control Devices and meet the American National Standards Institute (ANSI) regulations.
4.     Improve Lighting
Wearing high-visible safety clothing improves your workers' visibility to other road users. Clothing such as hats, armbands, and vests should have a reflective material to enhance workers' visibility. Highly visible apparel is also recommended if your workers are working at night.
Besides the use of visible apparel, you can also use flaggers to alert other road users of the presence of highway workers. Ensure the flaggers are well positioned on the road to prevent accidents.
In addition, you need to have an illumination plan to ensure your night workers are visible. Night lights also allow your workers to see better when working in the dark. But you must be careful to ensure the lighting has no glare that can lead to accidents.
In closing, taking precautions in work zones is vital for both road users and highway workers. Keeping the above safety tips in mind will help keep road users and your construction crew safe.