If you're a 4WD owner and you want to start planning an adventure away from the rat race and into the wild of the Australian outback, you need to consider all options that can make the experience safer and more comfortable. This means making a few modifications to your vehicle that are sure to improve its off-road performance. That being said, here is a list of the most important 4WD accessories which can come in very handy in various situations.
Recovery Tracks
Getting stuck in some muddy terrain is inevitable when it comes to off-road trips. When unable to drive out of such situation, the safest way to get unstuck is to rely on 4WD equipment such as recovery tracks. These are utilised so that the vehicle can regain momentum and tyres traction. Snatch recovery and winching are another option, but in that case you'll need to generate a large amount of energy at once while having to find something to latch onto (and this is not always possible). What's more, recovery tracks are more affordable and take up less space. They can also double as shovels for when you need to dig around your tyres.
A Tool Kit
Given the fact that rough terrains can cause something to get knocked loose, carrying a tool kit is a must so you can perform repairs. A basic off-road tool kit should include the following items: tape, wire and metal putty, a few spares and some regular tools. The often used combo of gauged oil sump or a cracked diff housing with metal putty is something experienced off-roaders swear by. Regarding spare parts, it's recommended to have a few extra filters for your fuel and air (this can be especially useful if for dusty environments. And don't forget to pack some bulbs, belts and a couple of other consumables that usually wear out quickly or get damaged easily.
UHF Radio
This piece of 4WD equipment is a true life saver. Having it with you on your trip can ensure your and the safety of your company, even when you are hundreds of kilometres away from civilisation since their signals operate at the higher end of the radio frequency spectrum. A comforting fact to know is that these frequencies are not likely to be interrupted by atmospheric noise, issues with electrical equipment, and other interferences. There are a number of different channels you can use, for instance, you can use the radio to get weather warnings or to call emergency services in case something goes wrong. You can also consider using a CB radio with a Firestik antenna to increase the radio performance, especially during emergencies.
Tyre Inflator and Deflator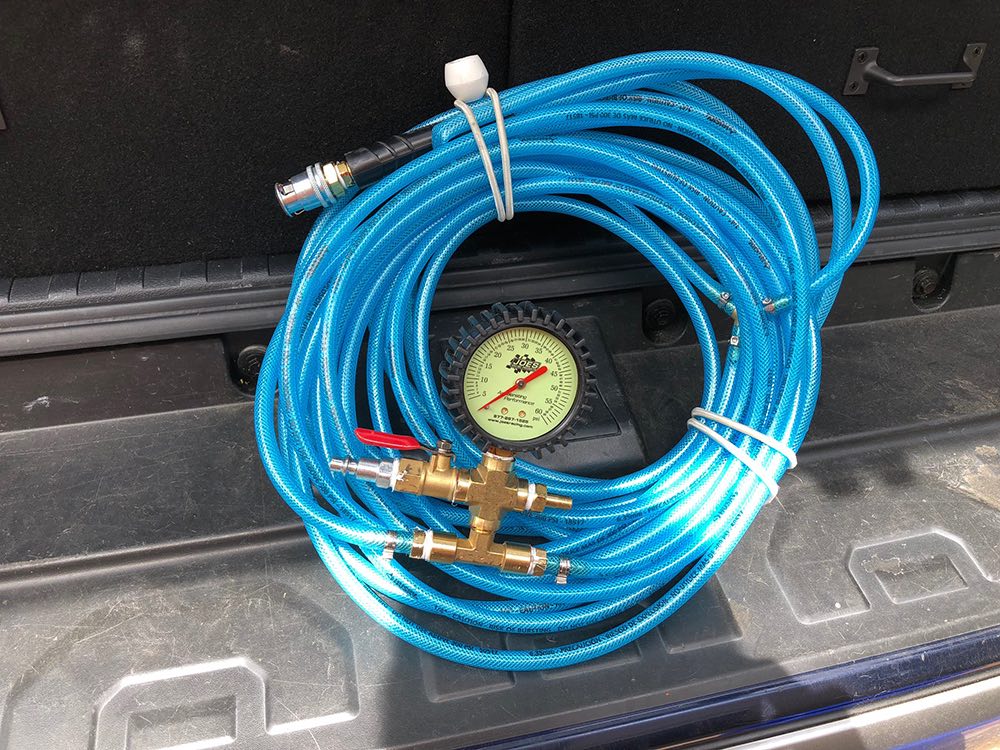 Driving a 4WD off the road properly requires letting out some of the air from your tyres in order to give them more flex. This consequently translates into better grip. For a completely foolproof purchase, get a tyre deflator that features a gauge since this is a great way to always be able to adjust your tyre pressure just the way you want it. Once you get back on the road, however, you'll need to do the exact opposite thing in order to stay safe. Using a manual inflator to pump the tyres back up is a simple solution, but it might set you back time-wise. If you're looking for more convenience in this aspect, opt for a tyre pump that can be powered off of your vehicle's battery.
Power Inverters and Leisure Batteries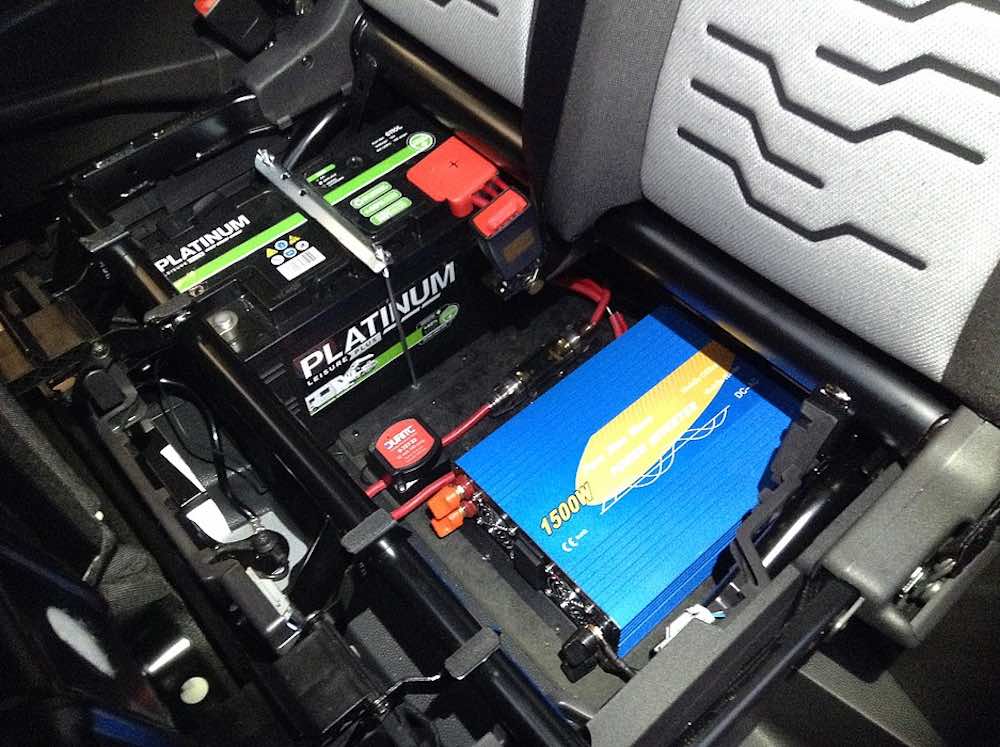 If you are planning to spend more than a day or two camping, you'll need to recharge your devices in which case you'll definitely need a power inverter. A simple way to address this need is to get a permanently wired power inverter (these are especially useful for running larger devices, but smaller ones aren't excluded as well). You'll also need a deep-cycle leisure battery since they are designed especially for this type of use. However, before making either purchase, you need to write down all the appliances and devices you'll want to power simultaneously. This way you'll avoid getting a product that doesn't have enough power output to handle them devices at once. When it comes to leisure batteries, there are a few different types: lead-acid, AGM, Gel, Lithium. Each is more suitable for some uses than other, so make sure you consider that as well.
Awning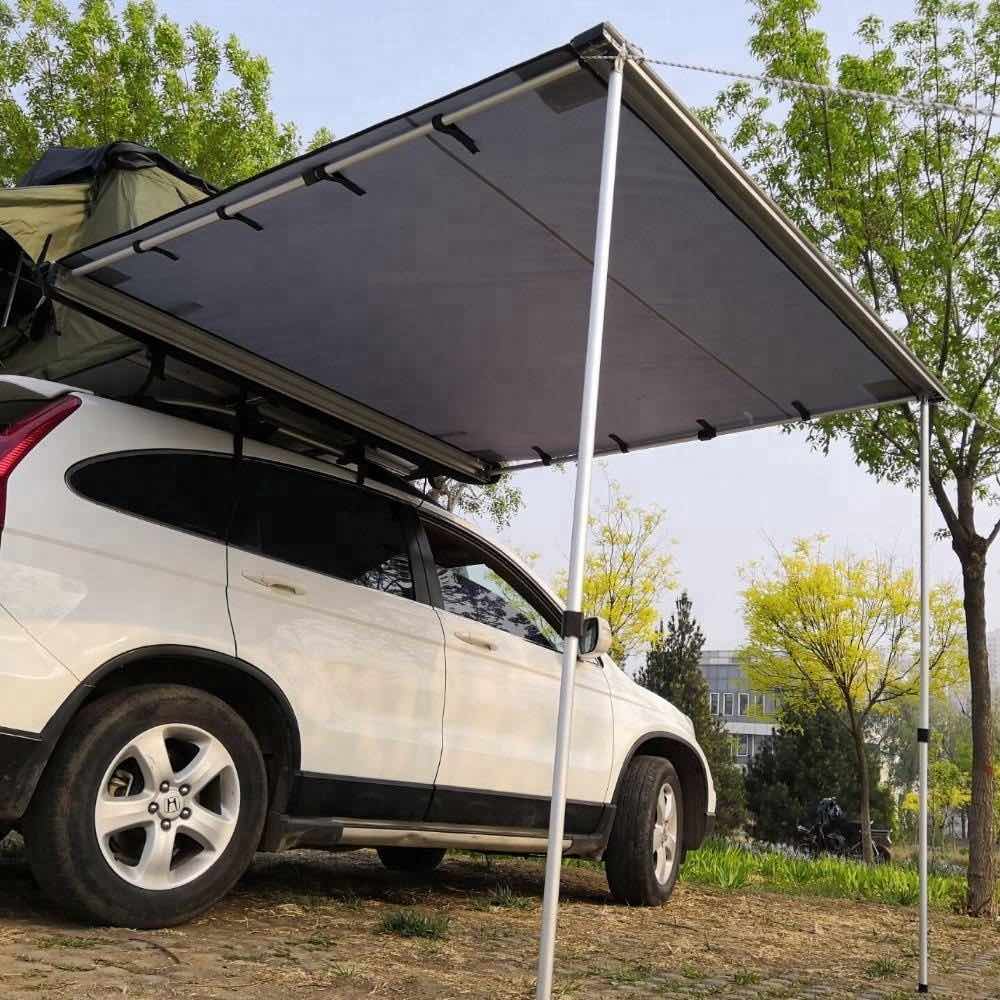 There is a vast array of awnings to choose from, but not all of them are designed equal. In order to get the best value for your money, make sure the awning you get features a reflective layer that's UV-resistant. It's recommended to go for a radiation factor of 30 + so that you don't burn while spending a rather scorching day under it. One of the latest trends are awnings that have been either treated to be completely weather resistant, or laminated with a waterproof fabric. Lastly, look for an awning that features twist lock poles and cast metal hinges and fittings (they are a lot more durable than plastic ones). The poles have to fit snugly and offer sturdy support. The best fittings material is stainless steel.